Employee Collaboration Training
Employee Collaboration Training
Australia offers boundless training opportunities across its vast terrain. From buzzing city centres in Sydney, Brisbane and Melbourne to the coastal towns of Adelaide, Perth and Gold Coast – every corner is sure to provide an enriching experience through learning new skills. Explore further inland for other great options such as Parramatta or Geelong just outside of Canberra!
Working as a team combines individual capabilities to create something greater than the sum of its parts. Unless there is an understanding and commitment from each member, teams can quickly become inefficient or ineffective due to lack of trust, accountability, and collaboration. When these components come together in harmony though – working with like minds towards a common goal – it is truly impressive what heights are achievable! Teamwork provides amazing opportunities for individuals to amplify their impact through shared knowledge and resources; unlocking potential that would otherwise remain untapped. Collabourating with a team can prove difficult, especially when faced with hurdles like miscommunication and time constraints. Our unique program helps to overcome such impediments by honing in on important factors of teamwork-such as task delegation, clear communication strategies and managing unhelpful behaviours -all through interactive exercises that ensure diligent learning processes are met.
Working on large projects can be a daunting task, with responsibility of the project weighing heavily upon team members. As such, it is important to provide employees with tools and training that will help them adhere to timelines and create effective communication strategies for success. Our vast library contains various courses tailored specifically towards growing teams by teaching time management skills, anger/stress management techniques as well as learning how best to use one another's strengths throughout their tasks – plus more! These individualised modules allow you or your team member's optimal customised training experiences when tackling any future projects needing attention. For any further queries, our team is available to assist you and provide the answers you need. Contact us today for more information!
Employee Collaboration Training Outline
In this training workshop we will explore the potential of employee collaboration, in the workplace. You will gain knowledge and skills to foster collaborations. We'll delve into the impact of trust change management, self awareness and role definition on team dynamics. Additionally we'll discuss ways to recognise and reward group efforts ensuring positive results through effective teamwork! Engage in reflection exercises during sessions to enhance your understanding and achieve greater outcomes in employee collaboration initiatives.
Topics covered in this course
Join us for a session where we explore the power of collaboration and what it takes to become a collaborator. Discover how you can leverage collaboration for impact!
Elements of Successful Collaboration
Uncover the principles that make collaborations thrive! We'll delve into what sets collaborations from others. Explore the nuances between teamwork, cooperation and collaboration while uncovering the building blocks for partnerships. Get ready for an in depth exploration of how collaborative efforts come
Benefits of Collaboration
Collaboration is a tool, for achieving success. By working teams can generate innovative solutions while boosting efficiency and productivity among members. Alongside these benefits communication skills are improved throughout the process.
The benefits of collaboration make it an invaluable asset, for any organisation!
Participants will explore arguments against collaboration. Learn effective strategies to overcome potential obstacles. These strategies will enable them to work in a manner towards achieving their goals.
Technology and Collaboration
In this session participants will acquire the knowledge needed to maximise collaboration by utilising solutions. They will discover how technology can serve as a tool in facilitating teamwork and collaborative efforts.
To ensure projects participants should have a good understanding of collaboration concepts. Additionally they should be familiar with tools that promote thinking and creative problem solving, within groups.
Customised Training Session For Teams (Included No Charge)
Make the most of your training course with our content customisation service. This free-of-charge program allows you to personalise parts of the manual such as presentation style, workbook format and activities; all while consulting with professionals in order to determine what learning processes best suit each team member's needs. Now, get ready for awesome results through creative input!
In-House Customised training benefits: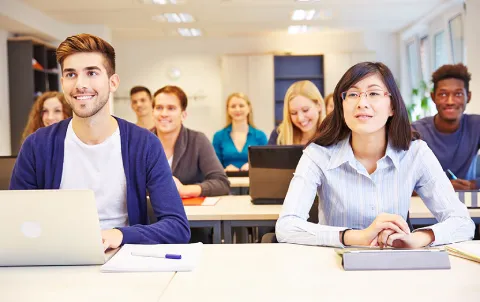 Creating Content (Contact us for Quotation)
Equip your training sessions with comprehensive material that surpasses expectations. Our content creation practice incorporates all necessities such as the company logo and colors, research case studies, technical data, even languages beyond English to create a well-rounded customised training manual. Using this solution gives you ultimate control over the completed product so it can be modified or used for future trainings without any hassle—reach out today for more info!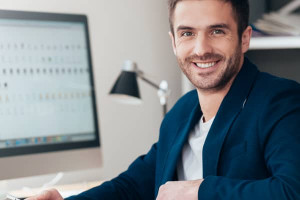 Instructor Led 1 on 1 Workshop
Our expert trainers are here to guide you on your learning journey. Book a date that suits you, and we'll bring the course directly to your fingertips! No need for waiting- just log onto Zoom from anywhere in the world and be supported through 4-6 hours of education tailored for success.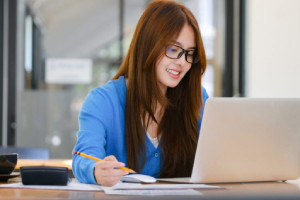 1 Hour Instructor Led Session
Our expert trainers are ready to help you elevate your skillset with an hour-long learning session, conducted remotely via Zoom. Take this opportunity to gain valuable knowledge and insights on any workplace module or course of your choice – it's a great way for upskilling during downtime at work!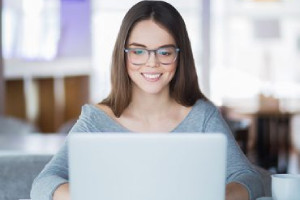 Self Directed Online Course
Our courses give you maximum flexibility with their prerecorded modules, online assessments and informative learning videos. Progress at your own speed to gain the knowledge needed for success!
Classroom Booking 1 Hr
Book in a 1hr session with one of our trainers
$110.00 AUD (per session)
Book Now