Workplace Communication Training
Workplace Communication Training
Language is the powerful conduit through which we connect with one another, enabling us to convey our ideas, thoughts and emotions. In today's working environment this form of communication has become essential in both inter-personal relations as well corporate interactions among organisations. With its knack for breaking down barriers – between people and places alike – it truly is an invaluable tool that helps beset successful collaboration at every level!
Paramount Training and Development is committed to helping individuals of all backgrounds develop the communication skills necessary for success in a professional environment. Our Workplace Communication training program offers strategies, tools, and support specifically tailored to those with language challenges or existing disabilities that may impede their ability to effectively communicate. Using this customised approach we have been able to make real-world impacts across Australia in cities such as Perth, Canberra, Brisbane Gold Coast Sydney Parramatta Melbourne Geelong Adelaide.
Communication is a crucial skill to master in the business world. Paramount Training and Development understands that importance, which is why they created their specialised Workplace Communication Training course. This program offers invaluable insight on how language can be adapted according to your audience – from co-workers and superiors to clients. With this knowledge people are able to effectively convey thoughts with precision, making them a critical asset for any workplace setting. Contact us today for more information about our comprehensive communication training!
Workplace Communication Outline
At the start of our session, we'll be introducing ourselves and talking about what to expect during this workshop. We will also give each participant time to share their own personal ambitions with us as part of setting individual learning goals.
Topics covered in this course
Key Communication Components
To launch the course, participants will gain an understanding of how business communication works. Additionally, they'll take a look back at their pre-assignment to refine and build on what they previously learnt.
To build a comprehensive communication plan, organisations need to ensure that all key initiatives—including marketing strategy and expansion plans—are aligned with their mission, vision, and values. This session will explain how an effective communications roadmap is developed by focusing on elevator pitches and executive summaries which clearly articulate the organisation's objectives.
In this informative session, participiants will explore the journey to building a successful communications plan. From selecting targets and routes, discussing inbound vs. outbound marketing strategies through establishing vehicles for delivery – you'll be equipped with all of the necessary information needed to ensure your plans go off without a hitch! Plus, learn about setting up an effective approval process that can get results quickly.
The Five C's of a Successful Message
Participants will be equipped to craft powerful messages by learning the essential elements of successful communications- clarity, brevity, thoroughness, accuracy and persuasion.
Participants will discover two essential strategies to amplify their communication success – goal setting and mastering core messages. Uncover ways of constructing narratives that ensure powerful, memorable interactions with co-workers or clients!
Sharing Information Through Media Releases
Learn the secrets of crafting an effective media release in this interactive session! Discover best practices for optimising your message to get maximum visibility and reach.
Participants will explore how to use the power of blogs and social media platforms as effective communication tools to spread their message.
Using Stories to Communicate
During this session, participants will discover how to leverage the power of storytelling to master communication. Through story-telling they'll acquire proficiency in engaging their audiences and conveying powerful messages.
Polishers and Time Savers
During this session, attendees will gain skills to revolutionise their communications process utilising communication fact sheets and the power of the three R's: readability. reliability, and responsiveness!
Participants will unlock the potential to increase their success with specialised tactics such as SEO, analytics, and SWOT assessments.
Maintaining Your Message in Crisis
To close off the discussion, participants will touch on how to effectively communicate during uncertain and challenging times.
Upon wrapping up the course, students will be presented with an opportunity to engage in thought-provoking questions and create tailored plans of action.
Customised Training Session For Teams (Included No Charge)
At Paramount Training and Development, we understand that no two clients are the same. That's why our customizing options for courses come at no extra charge! Whether you need to alter logos on workbooks or switch up case studies being used in coursework – whatever it is your business needs from us – just let us know. We'll take a look through any input materials or completed assessments forms provided by yourself and do all of the hard-lifting necessary to ensure standards are met with content tailored specifically for you.
In-House Customised training benefits: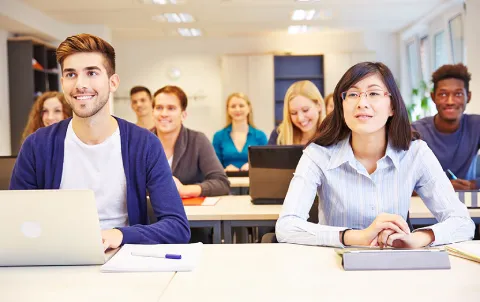 Creating Content (Contact us for Quotation)
Paramount Training and Development offers you the opportunity to join forces with us in creating tailor-made content that fits your unique needs. Whether it's choosing from a variety of colors for workbooks or selecting one, two – even more languages for our lessons, we are here to ensure this endeavour successfully meets all parametres. Bilingual learning? No problem! We have that covered too!
Partner with us to create impactful content, and become an integral part of Paramount's success journey. Unlock the potential your business can achieve!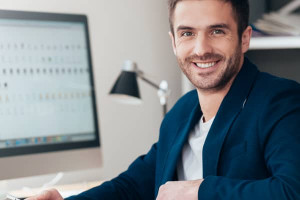 Instructor Led 1 on 1 Workshop
Ready to take your skillset up a notch? Our experienced trainers are here and ready to help you improve in on invaluable knowledge. Simply select your course of choice, book with us then enjoy personalised guidance tailored just for you at the most suitable date and time available – no need wait! Best part of all is that our sessions can be conducted remotely via Zoom so there's nothing standing between you and career advancement. Take charge today!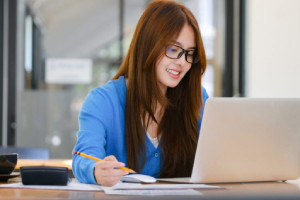 1 Hour Instructor Led Session
Our expert trainers are ready to provide you with the skills needed for success. Meet online via Zoom and learn about a particular module, course or workplace skill – perfect for any period of downtime at work! Invest in yourself by taking one hour out of your day to upskill.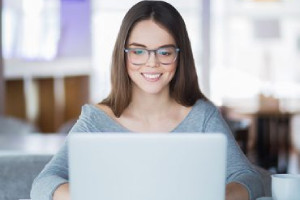 Self Directed Online Course
Achieve your learning goals in the comfort of your own home with our comprehensive prerecorded courses – designed to equip you with knowledge, skills and practical activities tailored for success. Assess yourself as you progress so that no step is missed along the way!
Classroom Booking 1 Hr
Book in a 1hr session with one of our trainers
$110.00 AUD (per session)
Book Now