Writing "Persuasively" Training
Writing Persuasively Training
Writing has been a tool of communication, knowledge and advancement for centuries. The very language we use today is influenced by ancient Latin and Greek words that were written down over time to keep the history alive. Businesses can also benefit from this powerful form of preservation — we still find products made in past eras within our imagination or on the internet sustained through historical writing records. This training course will empower you to strategically convey your ideas and articulate the superiority of your product. With this skill, a positive impression can be left that lasts in history while also promoting customer loyalty; all tools necessary for achieving greater morale. By taking advantage of our program today, develop persuasive writing skills needed to excel not only now but even into future endeavours!
Writing plays an essential role in any civilised society. From creating shopping lists and understanding financial statements to facilitating knowledge exchange on the internet, written communication is a powerful tool for making effective decisions – both as individuals and businesses. Professionals understand its capacity to convey information quickly across long distances, which is why companies continue to rely heavily on this medium including through reports, proposals and other key documents. If you're looking to improve your writing skills in business, our bespoke training is just the ticket. From polishing up proofreading techniques and exploring specific tones for different audiences through to honing critical thinking capacity as well as creating unique style – we've got it covered! We offer further courses too so why not get in touch todayand discuss how we can devise a tailored session that'll meet all of your needs?
Writing Persuasively Training Outline
At the beginning of our workshop participants will have the opportunity to connect with each other and set learning objectives. This is a chance to explore academic interests and goals!
Topics covered in this course
The Fundamentals of Business Writing
In this training course you will gain a foundation, in the key principles of business writing. Expand your knowledge. Learn how to apply these fundamentals for effective communication within any organisation!
Persuasion Through Supporting Evidence
Crafting a business letter goes beyond using captivating language – it involves persuading the reader with an argument. In this session we will explore approaches to support our claims and reinforce ideas through evidence backed reasoning.
Mastering Tone in Writing
As a writer your voice and style can make an impact, on any text. Our upcoming session will help you understand the importance of writing in tones to ensure that your message resonates with audiences. We'll also provide guidance on mastering structures within your prose style!
Revisiting Grammar, Practicing Precision
Our business thrives on dynamism and professionalism.
In this session we aim to provide participants, with an introduction to grammar. It's an opportunity for you to improve your proofreading skills. Join us as we delve into the intricacies of this aspect of language helping you become an expert at editing in time!
Discover Your Unique Writing Style
Unleash your creativity and find your voice through this training session. Gain insights that will transform you into a business writer while allowing your individuality to shine through in a world full of exciting ideas. This course is perfect for those seeking to enhance their writing abilities while staying true to themselves!
Conclusion of the Workshop
Once you've completed the course take some time to reflect critically and devise an action plan for your endeavours. Towards the end of the class there will be an opportunity for questions, where you can clarify any doubts or queries, about what you've learned throughout this journey.
Customised Training Session For Teams (Included No Charge)
At Paramount Training and Development, we believe our clients should get the most out of their educational experience. Need customised content? We've got you covered! Our flexible systems are designed to adapt – from modifying colors on certificates all the way through adjusting technical data used in courses. Get started by contacting one of experts who will guide you every step of the way with your tailored requirements. No hassle required – let us do what it takes for a learning journey that fits like a glove! Reach out today and discover how easy it is to tailor-make an effective study plan just right for you or your organisation's needs.
In-House Customised training benefits: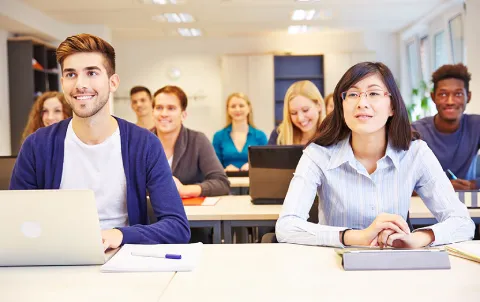 Creating Content (Contact us for Quotation)
Paramount Training and Development understands the importance of tailored content that meets specific learning requirements. With this in mind, we provide our clients with the ability to create custom courses – materials included – for any purpose or need they might have. Clients maintain full control over every aspect of course creation allowing them exclusive ownership rights while providing bilingual sessions upon request. Let Paramount help cater your educational structure today!
Paramount is here to ensure you have a reliable foundation in your workplace. With our courses tailor-made specifically for you, we provide all the materials necessary while allowing full ownership of them as well!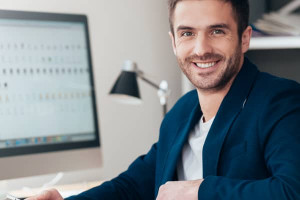 Instructor Led 1 on 1 Workshop
Expand your skillset with one of our skilled trainers! Book an individualised training session, convenient to you and held entirely online. Enjoy the flexibility of a 4-6 hour session on any date that works best for you – no waiting involved. Grow yourself professionally through Zoom today!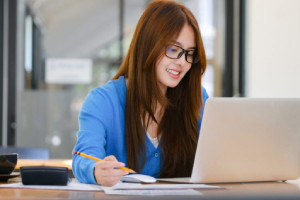 1 Hour Instructor Led Session
Our experts are here to help you stay ahead of the curve! Take advantage of our session with an experienced trainer to build upon existing modules and courses. Refine workplace skills or learn something new – all from the comfort of your own home via Zoom. Make sure your development efforts don't take a back seat, pick up that extra hour for growth today!
Classroom Booking 1 Hr
Book in a 1hr session with one of our trainers
$110.00 AUD (per session)
Book Now