Contact Centre Skills Training
Contact Centre Skills Training
Call centers often offer some of the most dynamic and challenging kinds of work available. This part is especially true for the customer support agent, who is considered the bridge between the customer and the company, and is therefore often the determining factor of the customer's experience. It paves the way for new experiences as well as challenges any customer support agent on the phone, and so they have to be equally dynamic. Competency, therefore, is an ideal as much as it is necessity. Accordingly, this training course is designed to help participants, particularly customer support representatives and call center agents, achieve high competency by teaching them key self-motivational techniques, questioning techniques, critical thinking skills, and de-escalation tips and tricks that will greatly help them in their day to day tasks.
Without a doubt,  customer service is extremely important and at times difficult to provide; they often decide the fate of customer loyalty and profit margins, and so must be handled with meticulous attention to detail and resilience that rivals even that of soldiers in battle. Our training course will highlight this universal need by teaching employees how to be more resilient by means of self-help, how to ask the right questions in the best, most customer-orientated manner possible, how to think fast and logically in an industry that constantly demands speed and efficiency, and how to address even the most irate of customers. Lastly, this training course can be added into a customised training session that can help address your team's more specific needs.
Contact Centre Skills Training Outline
We will spend the first part of the session getting to know participants and discussing what will take place during the workshop. Students will also have an opportunity to identify their personal learning objectives.
Topics covered in this course
First, we will illustrate how to become someone that clients remember, in a good way. There are small areas here that make a big difference to the impact your client will get.
How To Remember Names And Help The Client To Do Also
Do you have difficulty remembering people's names? Does your client/customer keep forgetting yours? In this session, we provide insight into how the mind works and how to be able to remember names more effectively.
Mirroring Techniques: Help Clients Feel Instantly Comfortable
Here, participants will learning how to adapt your own body language and tone to build relationships is a valuable skill. We demonstrate how we will naturally mirror other human beings, and by understanding the foundation, we can use this to our advantage to build better relationships.
Body Language Signals: How to read body language without all the signals
Reading the signals that your clients/customers are sending you is important. Your communication skills will become better overall with this session here as we provide some techniques for reading the unseen and unheard language.
Identify The Customers' Needs Earlier
If we can identify the customers need earlier, clients will connect with you quicker and conflict will be easily removed. Participants willlearn some super skills in this session.
Closing Techniques To Create The Lasting Impression
Closing conversations effectively can be an acquired skill also. If done correctly you can also create the WOW factor and positively impact your clients impression.
Here, participants will learn how to stay in contact with your clients/customers without making them feel uneasy or harassed. Simple yet effective techniques in varying your contact and message.
Creating Experience Via NLP (Neuro Linguistic Programming)
NLP – The language of the mind. We show how to create positive experiences with your clients/customers without actually having them. Great for setting expectations and helping the client learn more about your business.
At the end of the course, participants will have an opportunity to ask questions and fill out an action plan.
Customised Training Session For Teams (Included No Charge)
Our company prides itself on offering not only competent, well-designed training courses for the budding company and employee alike. It also prides itself on its offering of personal customisation for each and every training course offered by our company. This means that any client who requests a training course from us has the option to personally customise it until it 120%. We set a high standard for our content creation team, and we won't let up when it comes to customising your training course to perfection. It is only when our client is satisfied with their customisation that we shall be satisfied with our work. Customise a training course with us now!
In-House Customised training benefits: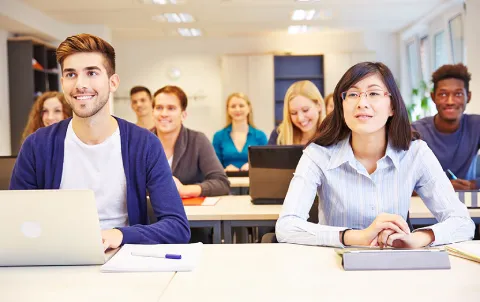 Creating Content (Contact us for Quotation)
Our company is always prepared to entertain special requests for particular content, or a specific training course. All we need is a set of basic information about the course, its targets, and references, and our team of writers, editors and researchers will get to creating it right away. As soon as our client makes a special request for a specific training course, Paramount springs into action and starts preparing it right away. This is the Paramount quality of work. This is our Paramount promise.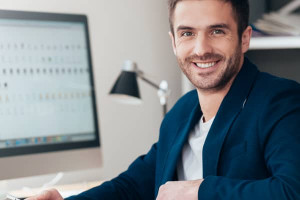 Instructor Led 1 on 1 Workshop
Choose your course and book in with one of our expert trainers. 4-6 hrs on a date specific to you. No need to wait for a date. Conducted online with Zoom. Duration 4-6hrs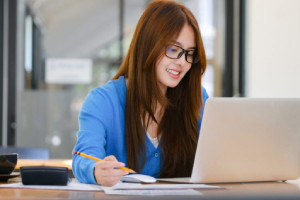 1 Hour Instructor Led Session
Meet with one of our expert trainers and discuss any module, course or workplace skill. Great to upskill and for downtime at work. Conducted online with Zoom. Duration 1 hr.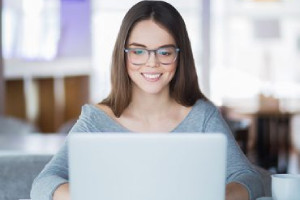 Self Directed Online Course
These courses are prerecorded with multiple activities, assessments and learning videos. Can be completed at your own pace.
Classroom Booking 1 Hr
Book in a 1hr session with one of our trainers
$110.00 AUD (per session)
Book Now