Hiring Smart: HR Training
Hiring Smart: Human Resources Training
Unlock the potential of any company with Hiring Smart: Human Resources Training. Our custom training plan allows you to pinpoint suitable candidates for your job openings in an effective and efficient manner, helping string together a well-rounded team that can bring lasting success. Invest wisely into skilled talent today!
Upgrade your Human Resources team and facilitate successful hires with Hiring Smart: Human Resources Training. Our specialised program offers expert-led sessions ideal for one-on-one or group instruction, delivering custom materials and coaching geared towards teaching the skills necessary to recruit, interview, screen and select qualified personnel. Invest in this time saving training solution today – a smart move to ensure peak efficiency when it comes to employee relations payrolls benefits and training services!
Finding employees who are both talented and dedicated to your company's values can completely transform the collective work experience. Whether it's passion, resilience or commitment — these qualities ensure effective team performance with deep-rooted loyalty that is invaluable when striving for business success! It should be no surprise why investing in a good recruitment process pays dividends -seeing results firsthand makes this crystal clear!
HR Training Tailored To Suit Your Team
Reach success with custom-made Hiring Smart Training sessions. Our comprehensive training modules, available nationwide from Adelaide to Darwin and everywhere in between offer a variety of approaches -from leadership exercises to top communication methods — that are guaranteed to sharpen your skills as an HR manager or supervisor. Unlock the potential of your business now!
Hiring Smart: Human Resources Outline
This workshop offers an opportunity to gain insights, into personal growth and development. As we introduce ourselves and outline our learning goals we embark on a journey of self discovery that promises fulfilling outcomes!
Topics covered in this course
As HR professionals let us embark on an adventure, into the intricacies of this captivating field. Through an enlightening case study filled with real world challenges we are bound to acquire experience and knowledge that will enhance our careers!
Performing a Skills Inventory
During this session we will delve into how a skills inventory can help manage your expertise and stay ahead amidst changing business landscapes. Discover how this valuable resource enables you to make decisions leveraging what sets you apart from competitors!
Given the changing future of businesses HR professionals rely on forecasting to stay and ensure their company has adequate staffing. By analysing conditions and projecting them forward HR teams can better prepare for employee demand in an evolving market.
In this session we will delve into the importance of job analysis, in promoting clarity and ensuring alignment between employers expectations and employees capabilities. We will explore methods to assess the requirements of each role before engaging in a practical exercise.
Identifying Job Competencies
Take your development to heights! Uncover the techniques and skills that will propel you towards success in your career. This insightful workshop aims to equip you with a range of abilities for achieving your goals.
Position Profiles and Job Description
Get ready to unlock an understanding of job descriptions! This session offers an enriching blend of lectures and hands on activities allowing you to enhance your comprehension from solid to exceptional. Lets embark on this journey together!
Do You Really Need to Hire?
Tap into the potential within your organisation by considering candidates for new positions. In this session we will explore strategies, for leveraging existing resources while engaging in an exercise that highlights the effort involved in hiring employees. Prepare yourself for a fun filled learning experience!
Be prepared to explore groundbreaking recruitment strategies that will simplify the process of finding the addition, to your team! This session guarantees a dive into eight approaches ensuring that no potential candidate slips through the cracks.
Stay one step ahead of your competitors by attending this meeting and gaining insights into creating job ads that truly stand out. Discover the strategies that lead to results
In this session we will delve into the benefits of employing a resume screening guide in your hiring process. Learn how to craft and implement it efficiently for impact.
Preparing for the Interview
Being well prepared is crucial when it comes to impressing your interviewer. Join us for our list of preparation points. Engaging role playing exercises, which will help you gain valuable experience in a fun environment.
Uncover the secrets behind interviewing! Join us in this session as we embark on a journey through time exploring proven techniques for conducting interviews. Gain an edge by unlocking insights, into historical approaches criteria assessment, behavioural methods and critical incident approaches that you can use in future situations
In this session lets dive into the strategies, for handling interview procedures. We will explore methods to evaluate candidates and achieve success in your upcoming interviews!
Employee Orientation and Onboarding
Onboarding shouldn't be a one time event. It should be a process that sets the foundation for long term success in your career allowing you to assess opportunities while maximising personal growth in each new role.
Engage in an experience that enhances your leadership skills. Take part in an activity as you discover and nurture your leader!
By utilising the training program any organisation can unlock their potential. This session equips business leaders with insights on creating and implementing a development strategy tailored to their organisations needs. Learn elements for conducting assessments and explore both internal and external options to make informed decisions for your team!
Working with External Providers
Choosing the right partner organisation is a step, towards optimising your businesss success. This session will guide you through criteria and considerations when making such a decision!
Join us in this session where we will delve into ways to unleash the potential of your employees. We will explore methods that drive performance enhance engagement and empower individuals through crafted evaluations. Engage in exercises. Gain insights, from a real life case study to equip yourself with strategies for successful appraisals that foster growth and development.
Discover the significant impact absenteeism has on your business. Join us as we engage in an exploration of the common causes of absenteeism and explore practical solutions through a guided case study. Learn strategies that can help reduce costs in the future!
Managing a Diverse Workforce
Gain insights into the intricacies of diversity during this dynamic interactive session! Through lectures and collaborative group activities we provide you with an opportunity to understand how embracing our differences can lead to stronger teams. Come embark on this journey of discovery!
In this session we will delve into 10 principles that can safeguard your information and ensure privacy amidst technological advancements. It's time to take measures! Join us for a discussion on these pressing concerns.
Compensation and Benefits
In our session lets embark, on a journey together as we explore how strategic compensation and benefits can foster employee loyalty.
We will also explore the tasks that need to be accomplished in order to successfully move forward with any initiatives.
Managing Disciplinary Issues
During this session we will learn a four step approach, to handling issues. This approach can be customised to suit any situation. We will gain expertise in resolving problems and finding solutions in a manner.
In the realm of decisions that arise in business there are conversations that are challenging such as employee terminations. This discussion and study will provide insights into making these transitions smoother for both parties involved by exploring ways of handling situations.
By understanding why employees choose to leave a company organisations can position themselves better for success. In this session we will assist you in gaining insights into employee turnover by providing strategies for exit interviews and examples of tailored questionnaires for any business setting.
After completing the workshop each participant will have the opportunity to engage in a discussion and develop a plan, for implementing their newly acquired knowledge.
Customised Training Session For Teams (Included No Charge)
At Paramount, we understand that learning should be tailored to each individual customer. That's why our team of dedicated writers, editors and researchers create customised training courses with content specifically designed for you – allowing you to choose the modules, styling and objectives every time! All this is included in your course at no extra cost – so tell us how you want it done today.
In-House Customised training benefits: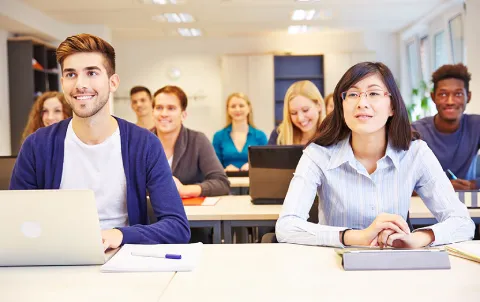 Creating Content (Contact us for Quotation)
Paramount is dedicated to providing accessible and personalised content for our valued customers. With an extensive course library, it can be difficult to find exactly the training courses you are looking for. To ensure each customer receives what they need, we offer a custom-built service – powered by experienced content writers, editors and researchers who will develop tailored solutions based on your individual requirements. Our team of professionals understand that no two people have the same needs; chat with us today if you would like specific courseware created or have any questions about customisation options available!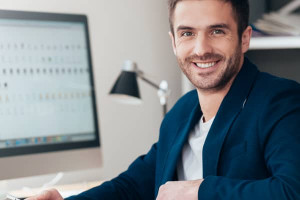 Instructor Led 1 on 1 Workshop
Give your career a boost and get access to one of our esteemed instructors! Book an individualised training session, held online with Zoom for up to 6 hours – any day that suits you. Enhance your knowledge base without delay today!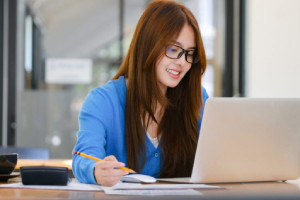 1 Hour Instructor Led Session
Enhance your workplace skillset with an expert trainer today! Our Zoom sessions will provide you the opportunity to dive into any module, course or skill of choice. Take this chance to upskill yourself and make productive use of downtime at work – all in just one hour.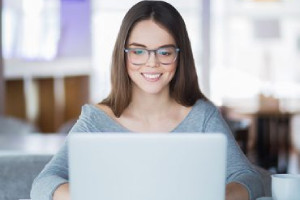 Self Directed Online Course
Our extensive selection of courses offer an engaging learning experience, with multiple activities and assessments paired with informative videos that can be completed on your own time.
Classroom Booking 1 Hr
Book in a 1hr session with one of our trainers
$110.00 AUD (per session)
Book Now