Customer Service Elements
Critical Elements of Customer Service Training
What are Critical Elements of Customer Service? Have you ever wondered why many organisations fail when it comes to providing even the basic customer service they should? If you have a team who need to provide a standard in Customer Service then this session is perfect. We not only provide techniques and skills within this session, we are also able to provide additional information on the standard you require for the team. This Customer Service Session named "Critical Elements" is a great session to learn about the critical requirements to provide customer service setting a standard to follow.
Have you ever encountered an unpleasant customer and not known what to do? Do you worry that you're not assertive enough with demanding people? Do you struggle to solve problems? Do you know who your customers are? Do you have individual and organisational goals to strive for? If you responded yes to any of the above questions, this training session will be of benefit to you. As we develop the material in this interactive session we provide guidance throughout on your specific industry and business needs.
This session can be customised to suit. We are also available to add modules from any of our training sessions which will then benefit you in creating a unique training session. Would you like to know more about Paramount Training & Development's Guarantee? We provide the IMPACT system which enables you to know exactly what type of training to expect.
Contact us today for any training requirements or needs. Our team are available to help and can provide sample material for you to view. We also can put together a full workbook for you to view the content before conducting the training. So you know what to expect and to guarantee you are 100% satisfied. Customised training for companies and workshops in Gold Coast, Sydney, Brisbane, Melbourne, Darwin, Perth, Parramatta, Canberra, Adelaide and Parramatta. Australia Wide.
Critical Elements of Customer Service Training Outline
We will spend the first part of the day getting to know participants and discussing what will take place during the workshop. Students will also have an opportunity to identify their personal learning objectives.
Topics covered in this course
What is Customer Service?
This session will define customer service, take a look at who your customers are, and how to meet their basic needs and expectations.
Next, participants will review the answers to the pre-assignment, which asked questions about common customer service assumptions.
During this session, we will look at setting long- and short-term goals and creating a personal vision.
The Critical Elements of Customer Service
This session introduces the six elements of customer service that form the basis of this workshop. Participants will also learn about the first element: a customer service focus.
The Second Critical Element – Procedures
In this session, you will think about what your organization expects of you, and how to ensure that those standards line up with what customers expect.
The Third Critical Element – Alignment
Next, participants will explore why customer service must be a philosophy that is practiced by all employees.
The Fourth Critical Element – Problem-solving
We will look at a seven-step plan for solving customer service problems. Then, participants will practice using the plan in a role play.
The Fifth Critical Element – Measurement
The only way to know what's really going right and wrong is to measure regularly. This session will give participants some ideas for measuring customer service.
The Sixth Critical Element – Reinforcement
Next, participants will learn some ways to keep a customer service focus strong. We'll also share some powerful phrases that can help you build a positive image.
This session will give participants an introduction to key communication skills, including empathy, body language, asking questions, and listening.
This brief lecture will look at an ideal telephone call, from the greeting to the conclusion. We will also look at common situations, such as placing a caller on hold and taking a message.
Dealing with Challenges Assertively
There are many types of unexpected challenges that we encounter every day. Participants will work in small groups to develop responses to some of these issues.
This session takes a look at how to study your own experiences to improve the way you work.
This session will offer some quick, easy ways to destress in any place, at any time.
At the end of the day, students will have an opportunity to ask questions and fill out an action plan.
Customised Training Session For Teams (Included No Charge)
Your choice is important to us here at Paramount. That's why here, you can modify your training course your way! Customise your training course with all manner of choices, all at your disposal. If you want to change the course objectives, the material, or even the scheduling, don't be afraid to let us know. We will always make it right, and we'll keep working on it until all the modifications are to your liking. Book a course with Paramount today to control how you learn!
In-House Customised training benefits: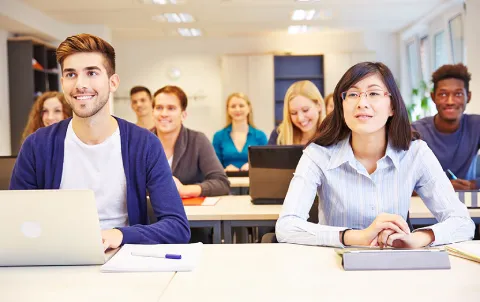 Creating Content (Contact us for Quotation)
Here at Paramount, when you want an training course, we make it your way! If you want a particular topic for your training course, and we don't already have it in our online library, our team will be more than happy to make it for you! We have a diligent and skilled team of writers, editors, and researchers ready to turn your training course from dream to reality. We create courses upon request. Please don't hesitate to ask us for it! Ask us how we can create content for you.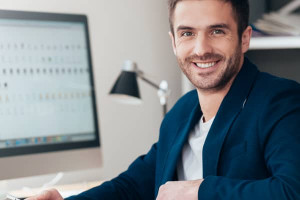 Instructor Led 1 on 1 Workshop
Choose your course and book in with one of our expert trainers. 4-6 hrs on a date specific to you. No need to wait for a date. Conducted online with Zoom. Duration 4-6hrs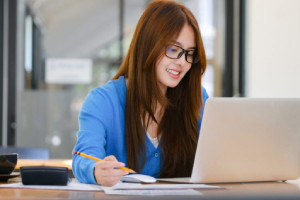 1 Hour Instructor Led Session
Meet with one of our expert trainers and discuss any module, course or workplace skill. Great to upskill and for downtime at work. Conducted online with Zoom. Duration 1 hr.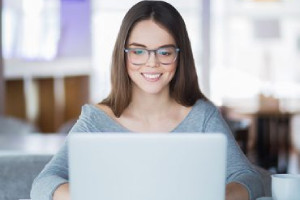 Self Directed Online Course
These courses are prerecorded with multiple activities, assessments and learning videos. Can be completed at your own pace.
Classroom Booking 1 Hr
Book in a 1hr session with one of our trainers
$110.00 AUD (per session)
Book Now