Customer Service Elements
Critical Elements of Customer Service Training
Providing exceptional customer service can be a challenge for many organisations. To help teams reach the standard they need, this Customer Service Session named "Critical Elements" offers powerful techniques and skills to deliver great performance in providing top-tier customer service. Not only will it give insight into what's necessary to meet required levels of excellence; additional information about establishing that high benchmark is also available at this session – ensuring your team have all the knowledge needed to make sure customers consistently receive an outstanding experience.
You may have experienced challenging customers, struggled to solve issues and questioned your assertiveness. Or perhaps you've wondered who your target audience is? Whether it's understanding customer service techniques or learning how individual experience aligns with corporate objectives, this training session can equip you with the skills needed to succeed in a business environment! Through an interactive approach based on tailored industry-specific material we will discuss relevant topics that are beneficial for all levels of staff within any organisation.
Get the tailored training you're looking for with Paramount Training and Development. We provide a unique blend of modules to customise your session, along with our IMPACT system so that in advance know what type of impactful learning experience awaits! Plus, if you're still unsure about us – take advantage of our Guarantee; giving peace-of-mind on every single one of our courses.
Get in touch with our experienced team now to plan and develop an effective training program tailored specifically for your organisation's unique needs. We are available Australia-wide, from the Gold Coast to Darwin and everywhere in between – including Sydney, Brisbane, Melbourne Parramatta Adelaide &Canberra -to ensure you get customised workshops that exceed expectations. Let us show you samples of our work so far; we guarantee satisfaction before delivering a full coursework straight out of the book!
Critical Elements of Customer Service Training Outline
At the beginning of our workshop we will introduce ourselves. Go over an agenda so that everyone is aware of what to expect. Additionally participants will have the opportunity to share their goals, for this learning experience.
Topics covered in this course
Understanding Customer Service
In this session we will cover the basics of customer service including identifying our customers and finding ways to meet their needs. We will also explore strategies for surpassing expectations while maintaining relationships with clients.
Reviewing Pre Assignment Tasks
Participants will now analyse the responses they received from their assignment inquiries delving into common assumptions about customer service. They will challenge their existing knowledge. Hone their skills in this area!
During this session we will have a chance to discuss our aspirations and determine how we can achieve them. Together we will create a roadmap towards success by setting both long term objectives and short term targets for progress.
The Essential Elements of Customer Service
This interactive workshop focuses on the six elements that contribute to customer service. Participants will gain insights and knowledge, on adopting an approach when serving clients.
The Second Key Aspect. Procedures
During this session you will learn how to align your organisations expectations and standards with the needs of customers in order to enhance the client experience.
The Third Key Aspect. Alignment
We will delve into why every employee has the potential to serve as an ambassador, for the company. Understanding how customer service plays a role in our philosophy and benefits both customers and business objectives will be explored.
The Fourth Key Aspect. Problem solving
This workshop provides an opportunity for participants to refine their customer service problem solving skills. We will cover a seven step plan. Then put it into practice through engaging role play exercises.
The Fifth Key Aspect. Measurement
Ensuring customer satisfaction and loyalty heavily relies on customer service. During this session participants will gain insights into assessing their performance in this area. This will enable them to identify areas for improvement while also capitalising on successful practices.
The Sixth Key Aspect. Reinforcement
Participants will explore strategies for creating and nurturing a customer service oriented environment. Additionally they will acquire tools, for building an impactful image.
Effective Communication Skills
In this session we will explore the fundamentals of communication. You will learn how to foster empathy and understanding use body language to enhance conversations ask thought provoking questions that encourage dialogue and develop listening skills.
Mastering Phone Etiquette
Join us for a lecture, on perfecting your phone call etiquette! Discover how to warmly greet callers handle putting calls on hold and take concise and effective messages. We will delve into these techniques in detail so you can confidently manage any situation that arises during a phone conversation.
Assertive Approaches to Handling Challenges
In this event participants will have an opportunity to come together and collaboratively address challenges that often require innovative solutions. Small groups of attendees can work together to tackle hurdles by employing thinking skills!
Reflective Practice for Personal Growth
Expand your understanding and enhance your ability to work meaningfully with others by reflecting on your own experiences. This session will help you unlock insights from events that have shaped your skills or behaviours—insights that can contribute to increased productivity moving forward.
Managing Stress Effectively
Looking for relaxation techniques and ways to reduce stress? Join this session for tips, on feeling calmer in any situation!
After the workshop concludes participants will have the opportunity to apply what they have learned by creating a plan using the insights they have gained. Furthermore they can approach us directly to address any remaining questions or concerns they may have.
Customised Training Session For Teams (Included No Charge)
Paramount is the place to be when it comes to customising your learning experience. With our wide range of options, you can tailor any course objectives, material and scheduling structure based on your preferences – no matter how specific they may be! Rest assured that we'll make sure all modifications are up-to-your standards: simply book with us today and enjoy control over your training journey.
In-House Customised training benefits: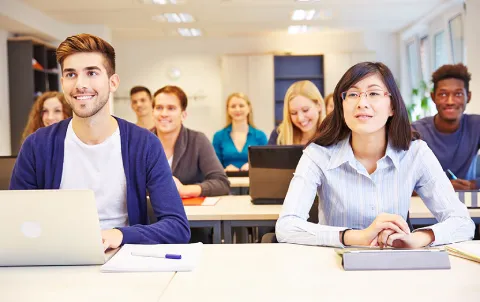 Creating Content (Contact us for Quotation)
Paramount's mission is to provide personalised training that meets your unique needs. Our in-house team of professionals will help you bring any desired course topic from concept to completion, and we're proud to offer our custom content creation services upon request! With years of experience crafting educational materials tailored specifically for every client's individual requirements, Paramount can make it happen – just ask us how!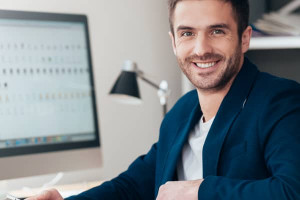 Instructor Led 1 on 1 Workshop
Get the edge on your professional development and book in with one of our highly-respected trainers. Secure a spot at an exclusive, personalised lesson that's tailored to meet your specific needs and goals – delivered right when you need it! Our courses are available through Zoom so don't wait; join today for 4-6 hours of dedicated instruction!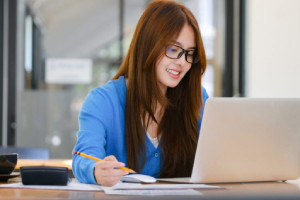 1 Hour Instructor Led Session
Boost your career potential with a personalised online coaching session! Our expert trainers will work one-on-one to help you boost your workplace skillset and improve in on specific modules or courses. Get ready for success with this convenient, hour long Zoom call – the perfect way to make use of any downtime at work.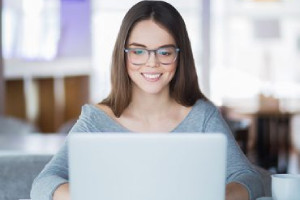 Self Directed Online Course
Learn at your own speed with our pre-recorded courses filled to the brim with activities, assessments and videos. Experience learning like never before!
Classroom Booking 1 Hr
Book in a 1hr session with one of our trainers
$110.00 AUD (per session)
Book Now