Empathy Skills
Empathy is, like a solution that can dissolve any problem as stated by Simon Baron Cohen, a British clinical psychologist and professor of developmental psychopathology at the University of Cambridge. Understanding the emotions of others plays a role in the world. It enables us to resolve conflicts establish teamwork and foster better relationships with our co-workers and customers.
However, while many of us readily embrace the idea of acquiring skills we may feel somewhat unprepared when it comes to nurturing our interpersonal abilities. Additionally discussing our emotions can be quite challenging let diving into the emotional experiences of others! In this context empathy can be compared to a solvent. Once applied it has the power to dissolve any problem or challenge we encounter. This understanding of others emotions is a skill in settings. It empowers us to navigate conflicts promote team cohesion and ultimately enhance our relationships with other employees and clients.
Despite our enthusiasm for learning technical skills we often find ourselves less prepared when it comes to developing strong interpersonal abilities. Furthermore discussing our feelings can sometimes feel overwhelming let alone trying to understand and connect with the emotions of others. Can you put yourself in someone Shoes. See things from their perspective?
In this article we explore the nature of empathy. We will dive into how a few simple actions can help us build connections. Which can build a culture of improvesty and openness to genuinely impact the well being and productivity of our co-workers.
What is the essence of empathy?
At its core empathy is about recognising and understanding the emotions that others are experiencing and comprehending their viewpoints on a given situation. When fully developed empathy allows us to use this understanding to uplift someones spirits and offer support during times.
It's important to note that empathy should not be confused with sympathy; they are concepts. Sympathy involves feeling concern for someones Well being without sharing their perspective or emotions. For example you might feel sympathy for a stranger you see crying on the street without knowing anything about their circumstances. Although sympathy may evolve into empathy in some cases it doesn't always happen.
Renowned psychologist Daniel Goleman highlights empathy as one of the five elements of intelligence—a vital skill for effective leadership. Empathy is cultivated through a progression of three stages; Cognitive empathy, emotional empathy and compassionate empathy. Lets delve into each stage individually for an understanding.
Cognitive empathy refers to the ability to understand and grasp the thoughts and feelings of others without experiencing those emotions ourselves. It can be particularly valuable, for managers in understanding their team members emotions allowing them to adapt their leadership style accordingly. Similarly sales professionals can use empathy to assess a customers mood enabling them to choose the appropriate tone for effective communication. Cognitive empathy primarily entails an emotionally neutral capacity. However, it is worth noting that some individuals may misuse it for purposes. For instance people with "Machiavellian" personality traits might exploit empathy as a means of manipulating vulnerable individuals.
Emotional empathy involves sharing in the emotions of another person leading to an understanding of that individual. It is also known as "emotional empathy" since it has an impact on our state. Emotional empathy goes beyond knowing how someone feels; it entails forming a connection with them. For individuals this form of empathy can be overwhelming. Those, with tendencies may become deeply immersed in other peoples problems or pain sometimes at the expense of their own emotional well being when they feel powerless to resolve the situation.
To prevent becoming emotionally drained from being overly generous, with our emotions individuals can take breaks establish boundaries and enhance their coping skills for roles. Anyone in a leadership position can benefit from developing at some level of understanding. It helps build trust between leaders and team members and encourages improvesty and openness. However, empathy has the impact when it is accompanied by action.
Compassionate empathy is the practical form of empathy. It involves not caring about another persons well being and sharing their burdens but also taking practical steps to alleviate their pain. For example imagine a team member who's upset and angry because they delivered a presentation poorly. Showing empathy by acknowledging their distress is valuable. Reflecting your reactions that mirror theirs can be even more powerful. However, the effective action involves dedicating time to listen to them providing support or guidance to navigate the situation and preparing for future presentations.
How to Foster Empathy in the Workplace
Initially expressing empathy may seem challenging. You might feel hesitant, about committing unsure of how to do it. However, this doesn't mean you are destined to fail. To truly practice empathy it's important to put aside your viewpoint and try to understand things from the perspective of the person. This allows you to realise which behaviour might seem emotional, stubborn or irrational at a glance as it often shaped by their past experiences and knowledge.
Make it a habit to regularly practice the following techniques until they come naturally;
Give Undivided Attention;
Listen carefully to what someone's trying to communicate. Use your ears, eyes and intuition to grasp the message they are conveying. Start by identifying words and phrases they use especially if they repeat them. Then go deeper into their message. Consider not what they are saying. Also how they are saying it. What does their tone of voice and body language reveal? Are they angry, ashamed or scared?
Take Empathetic Listening Further;
Go beyond listening by avoiding direct questions or arguments, about facts. Stay flexible because the conversation may shift as the persons thoughts and emotions evolve. By practicing these techniques you'll enhance your ability to empathise with others in a genuine way.
It's important to consider peoples perspectives before criticising them. Of fixating on your assumptions and beliefs try to understand why they hold their views. You don't have to agree with them. Its essential to show respect and keep listening without getting into a debate. When in doubt ask ended questions that allow the person to elaborate on their position and explore solutions. Remember, taking action in an empathetic way depends on the situation the individual involved and their dominant emotions at the time. The key is to focus on fulfilling the wants and needs of the person than your own desires or agenda.
For example lets consider a situation where one of your team members is going through issues that affect their ability to focus on work. While it may seem like a kind gesture to allow them to work from home until they resolve the situation it's worth considering that work might actually provide a needed distraction from their distress. In cases it would be best to have a conversation with them and ask which approach they prefer. Considering their viewpoint and perspectives.
It's important to remember that empathy goes beyond responding during crises. Being able to see the world from perspectives is a skill that can be consistently applied in any situation. Acts of kindness no matter how small can brighten someones day. For instance simple gestures like smiling and remembering peoples names are ways of showing empathy in action. Additionally actively listening during meetings showing interest in others lives and passions and providing feedback are all empathetic behaviours. Make it a habit to regularly practice these skills. When you genuinely care about understanding others thoughts, emotions and experiences you build a reputation for being compassionate, trustworthy and approachable – qualities that make you an invaluable asset, to your team and organisation.
Summary
Cognitive empathy involves understanding another persons state. Emotional empathy entails connecting with and sharing those emotions. Compassionate empathy involves taking action to support others. To fully embrace empathy, dedicate your attention to your coworker. Use both body language and verbal signals to gain an understanding of their situation. Put aside any ideas you may already have and acknowledge the emotions your coworker is experiencing. Nurture a bond with them. Then take proactive measures to enhance their overall welfare.
For more information on Empathy see our training program. We can tailor a training session to suit your team needs.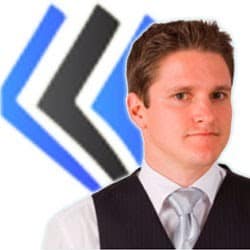 David Alssema is a Body Language Expert and Motivational Speaker. As a performer in the personal development industry in Australia he has introduced and created new ways to inspire, motivate and develop individuals.
David Alssema started his training career with companies such as Telstra and Optus Communications, and then developed Neuro-Linguistic Programming (NLP) within workplace training as principal of Paramount Training & Development.
As an author/media consultant on body language and professional development David has influenced workplaces across Australia. He contributes to Media such as The West Australian, ABC Radio, Australian Magazines and other Australia Media Sources.