Understanding the Significance of Teams
The effectiveness of a team is crucial, for operations within your workforce. A efficient team operates seamlessly like a functioning machine and delivers desired business outcomes. On the hand when team members are not aligned conflicting priorities may arise tasks may be. Efforts may work against each other. Teams are the foundation of every organisation. When they work together cohesively they go beyond capabilities to foster innovation and synergy. Close teams also build friendships boost morale and increase engagement. Especially important for team members who might experience isolation.
Recognising the Value of a Team Performance Plan
Just as you manage the performance of employees, monitoring and optimising team performance is equally essential. Action plans gather information such as goals, key performance indicators (KPIs). Desired outcomes to prioritise areas that need improvement. A performance plan empowers teams to identify their priorities based on objectives past performance history, skill sets and abilities. Managers use these plans to identify productivity gaps and set targets for performance improvements that drive business results.
Develop an Effective Team Performance Enhancement Plan
To an individuals performance improvement plan conducted in one on one meetings with managers or supervisors; an action plan aimed at enhancing team performance establishes objectives while providing guidance, for growth.
Here are the steps that managers can follow to enhance the effectiveness of their teams;
Start with the teams vision; Every team, in your organisation plays a role in achieving the business vision. Like the organisations vision the teams vision expresses its aspirations and direction. Managers should engage in discussions with the team to understand how they contribute to the business vision using this as inspiration for shaping their team vision. Creating a statement that captures the teams vision is an exercise that fosters alignment and meaningful conversations. When developing a plan for improving team performance it is important to ensure that the teams goals align with the vision.
Identify shared goals and objectives; Encourage teams to align their goals with higher level objectives. Managers should effectively communicate which goals their teams are supporting. These goals should be specifically aimed at areas where improvement is needed. Setting goals should be an effort with managers seeking input from each team member considering perspectives and leveraging individual strengths. The team goals should meet SMART criteria (Specific, Measurable, Achievable, Relevant, Time bound) to provide clarity and foster commitment.
Define metrics for success; Establish Key Performance Indicators (KPIs) that measure progress, towards achieving the teams objectives. Monitoring performance indicators (KPIs) allows managers to evaluate improvements or declines, in performance offering insights into potential obstacles.
Clarify Roles and Responsibilities; It is crucial to have definitions for roles and responsibilities in order to enhance team performance. Ambiguity in these areas often contributes to team performance. Use approval software to visually depict team reporting structures and responsibilities emphasising task ownership.
Establish Clear Timeframes for Goal Achievement; In line with the "time bound" aspect of SMART goals establish timeframes for achieving desired outcomes. Short term goals may have deadlines while longer term goals could span over a year. Recommend check ins between managers and teams mirroring the structure of conversations between managers and employees. These check ins should assess progress make any adjustments, along the way and encourage input and observations. Conduct these meetings informally efficiently by having each employee provide updates on their tasks and progress while adhering to the agenda.
Here are some recommended approaches, for improving team effectiveness. As managers it's important to create a culture that empowers teams to excel by implementing the following practices;
Provide teams with the tools and resources. This includes access to online learning modules, performance management software with discussion templates goal alignment software for clarity on objectives and project management software to track tasks. Foster an environment focused on performance. Keep goals at the forefront. Empower team members to work. Trust is essential here as it allows for experimentation and innovation without fear of consequences for failures.
Encourage team leaders to offer guidance of micromanaging. Coaching, feedback and removing obstacles are ways to support teams success. It's crucial to strike a balance between guiding and directing teams while recognising their dynamics. Promote communication within the team. Transparent communication is key in building trust among team members. Establishing ground rules not covers word choice and tone. Also decisions regarding synchronous, versus asynchronous communication methods. Creating a feedback sharing infrastructure enables improvement.
Celebrate the achievements of your team to strengthen their bond and acknowledge contributions. Consider implementing boards where team members can give kudos to one another and include shoutouts, during company meetings. Set aside a budget for rewards to commemorate the teams accomplishments. Embrace failure as an opportunity for learning. Encourage managers to have discussions about failures especially when experiments or changes don't yield the desired results. These discussions growth. Create a foundation for future successes.
By following these steps and adopting practices you can develop an action plan to boost team effectiveness and nurture a culture of continuous improvement, within your organisation.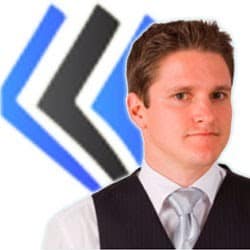 David Alssema is a Body Language Expert and Motivational Speaker. As a performer in the personal development industry in Australia he has introduced and created new ways to inspire, motivate and develop individuals.
David Alssema started his training career with companies such as Telstra and Optus Communications, and then developed Neuro-Linguistic Programming (NLP) within workplace training as principal of Paramount Training & Development.
As an author/media consultant on body language and professional development David has influenced workplaces across Australia. He contributes to Media such as The West Australian, ABC Radio, Australian Magazines and other Australia Media Sources.