Crisis Leadership Training
Crisis Leadership Training
As a Manager, you will inevitably experience crises. These can range from unexpected office malfunctions to clients retracting agreements; as such it is essential that you are prepared with the right set of skills necessary for managing these unpredictable situations. Whether dealing with an incomplete annual report due tomorrow or overseeing pre-opening logistics at your new branch, having strategies in place ahead of time can make all the difference when taking on these challenges and achieving success despite them. Crises are an unavoidable aspect of life. That is why we offer a one-day training course specifically designed for managers who need to be prepared to respond quickly and effectively in the face of any crisis that may arise at their organisation. Equip yourself with the know-how needed lead confidently during times of turmoil!
Crisis Leadership Training Outline
This session will start by introducing ourselves and discussing the benefits of this workshop. We'll also create a platform to help participants set their personal learning goals.
Topics covered in this course
Training in Crisis Resource Management
This session will provide participants with the skills to recognise collaboration and communication within a team well as proactively managing challenging situations. Participants can expect to gain the flexibility needed for building relationships in any high pressure environment.
Leading during a Crisis; Strategies for Staying Present
In this part participants will explore the tactics used by leaders to guide their teams through times. They will uncover tools that can assist you in steering your team towards a future.
Crisis Communication Strategy
During this section participants will uncover the essentials of crisis communication and its crucial role in delivering information during circumstances. We will delve into the significance of messaging and key elements, for crafting a response plan.
The Global Crisis and Its Impact
Preparedness is vital when it comes to handling crises and this part of the session offers participants guidance on how your team can achieve that readiness.
Our speakers will be discussing the crises happening worldwide while also providing methods, for ensuring preparedness when disaster strikes. These methods will give participants business the chance to bounce back stronger than before.
Supporting Employees During Difficult Times
By attending this session participants can become a mentor for their team members. Learn the secrets behind providing support and guidance in times of isolation, stress, anxiety or grief. Enhance your coaching skills with tools and techniques that not strengthen well being among those around you but also improve business performance.
n this session participants will discover how to make an impression through effective communication. Learn to leverage the power of facts and captivating storytelling to create a atmosphere for your audience. Unlock the key to success in communicating
Participants will gain insight into why its crucial to take a step back and analyse how we can navigate and rebuild after an unexpected crisis. Don't miss out on the opportunity to get ahead by preparing for disruptions!
Navigating Crises Effectively
Join us as we explore tactics for maintaining professional composure during challenging times. Break free, from derailment caused by prolonged crises.
Ethical Factors in Crisis and Emergency Leadership
This session aims to help participants understand their roles during times of crisis. It focuses on teaching them how to effectively support and care for both co-workers and family members. Additionally participants will gain knowledge, about authorities, public concerns and the individuals affected by disaster scenarios. This training is designed to enhance everyone's preparedness for emergencies and equip them with the skills to handle challenging situations confidently.
As this session comes to end, participants will have an opportunity for question and answer session. They will also be able to develop a plan of action based on what they have learned throughout the workshop.
Customised Training Session For Teams (Included No Charge)
Our team is committed to proactively adapting our training material and services with the changing needs of your company. We're here for you, ready to provide appropriate support anytime absolutely free-of-charge! Whether it's transitioning a detail in one of our courses or providing sample content as an illustration – whatever request comes up, we promise prompt assistance every step of the way.
In-House Customised training benefits: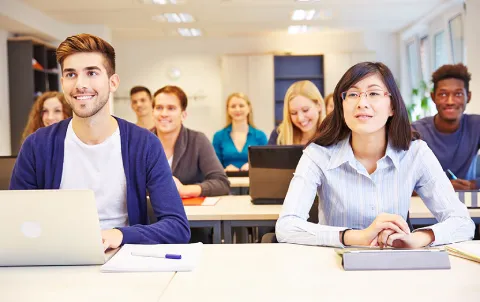 Creating Content (Contact us for Quotation)
Paramount equips clients with the tools they need to reach their highest potential. Our top-tier training courses—offered in either our extensive online library or customised specifically for you—will spark your team's learning process and ensure that long after the session is over, needed knowledge will remain embedded. To further aid those wanting a tailored experience, we provide professional content writers who can design individualised lessons based on real Australian examples and case studies. And when all's said and done? Clients become owners of rights so that these powerful course materials may be used into perpetuity!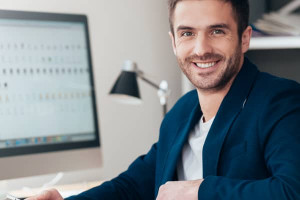 Instructor Led 1 on 1 Workshop
Boost your knowledge with a personalised course tailored to you! Expert trainers are ready and waiting for you to select yours – all it takes is 4-6 hrs of online training on the day that works best for you. Get ahead faster: book in now via Zoom!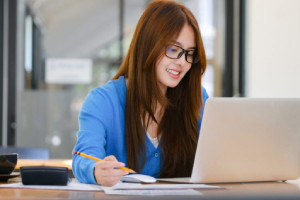 1 Hour Instructor Led Session
Become the best version of yourself in your workplace with one-on-one interactive sessions. Our expert trainers are available to ensure you stay ahead by discussing any module, course or skill relevant for today's world. Enjoy a convenient and efficient experience – all from home! Unlock new insights during 1 hour online training via Zoom.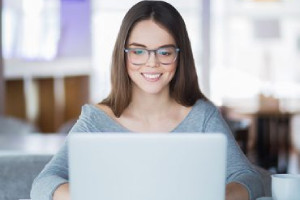 Self Directed Online Course
Let our courses open the door to new knowledge and experiences! Our pre-recorded training materials feature interactive activities, quizzes, as well as educational videos – you're encouraged to learn in your own time.
Classroom Booking 1 Hr
Book in a 1hr session with one of our trainers
$110.00 AUD (per session)
Book Now