Developing Skills to Understand and Manage Emotions
Having emotional intelligence is critical for leadership. It's not about controlling your emotions but also understanding and influencing the emotions of others. Studies have shown that 90 percent of individuals have levels of emotional intelligence highlighting its importance in the workplace.
While technical expertise is important it alone is not enough to excel as a leader. Whether you aspire to be a leader or you're already in a leadership position nurturing your intelligence is vital for unlocking your team's full potential and fostering high performance groups.
Leaders set the tone within an organisation. They lead by example. When they stumble or fail to exemplify respect towards others the consequences are felt throughout the company. It is vital for leaders to develop Emotional Intelligence.
So what exactly is Emotional Intelligence. Why does it matter?
Emotional intelligence, also known as EQ or emotional quotient encompasses our ability to understand and manage both our emotions and those of others. Unlike IQ tests that measure abilities EQ evaluates our aptitude. Emotional intelligence holds value for everyone. It is particularly crucial, for those in leadership positions. Leaders who have emotional intelligence are able to empathise with others communicate persuasively and effectively handle conflicts. These qualities are essential for leadership.
If you are looking to enhance your leadership skills here are five intelligence skills that you should have along with strategies to develop them.
Important Emotional Intelligence Skills for Leaders
Self awareness refers to having an understanding of your strengths, weaknesses, emotions, beliefs and motivations. It involves recognising your state and how it impacts your decision making and actions. Despite its simplicity many individuals struggle with self awareness. Surprisingly a survey conducted by the consulting firm Korn Ferry revealed that an astounding 79 percent of executives had least one blind spot – an area they perceived as a strength but others identified as a weakness. It is important to get 360 feedback and review both strengths and weaknesses from time to time.
Leaders who excel in recognising and managing their emotions are better equipped to understand the emotions of others and inspire their team members effectively. On the hand leaders lacking self awareness may experience a decline in performance. Research published in the Harvard Business Review found that teams consisting of individuals with self awareness tended to make decisions and were less effective, in resolving conflicts.
Recognising your shortcomings is a part of building trust and openness within your team. Not does it give you the ability to actively address areas, for improvement, in your growth but it also enables you to take concrete actions towards advancing your career.
Improving Your Emotional Intelligence Skills
If you've noticed areas where your emotional intelligence skills could use some improvement, there are steps you can take to enhance your emotional intelligence;
Engage in Reflective Journaling; Set aside time at the end of each workday to reflect on how your day went. Evaluate your meetings, projects and interactions regardless of whether they were positive or negative. By jotting down your thoughts you create an opportunity to identify recurring patterns, in your behaviours and reactions as those of others.
Some questions to consider;
What areas did you excel in today?
How do your team members appear to be feeling?
Are there individuals or situations that triggered frustration? If so why?
Embracing introspection can lead to self awareness. For example you'll become more attuned to what triggers your responses enabling you to prevent outbursts or replicate actions that have positively influenced employee morale.
Embrace a Comprehensive Assessment; A comprehensive assessment involves gathering feedback from sources such as your manager, co-workers and peers while also conducting a self assessment. This holistic approach provides insights, into how others perceive both your strengths and weaknesses while also helping identify any blind spots.
Psychology Today reports that around 10 percent of individuals have listening skills. It's easy to become distracted by technology background noises and our own thoughts. However, to be a communicator and a leader with emotional intelligence it's crucial to be an attentive listener.
To enhance your intelligence practice listening. Make an effort to concentrate on what the speaker's saying and demonstrate engagement through techniques like paraphrasing their statements and using non verbal cues such, as nodding. By listening at your workplace you'll find it easier to connect with others. Genuinely understand their thoughts and emotions.
To comprehend the emotions of others it's essential to understand your own. When you notice yourself experiencing emotions – whether negative – take a moment to consciously reflect on what you're feeling. Pause. Consider why you're experiencing these emotions and what might have triggered such an emotional reaction. This will help you develop an awareness of your emotions and gain a deeper understanding of your co-workers. Being a leader enables you to build an effective team.
Consider enrolling in a course or training program if you want to delve into emotional intelligence and enhance your leadership abilities. Online courses provide working professionals, with the flexibility to complete their coursework at their pace while connecting with a community of like minded peers. This allows them to gain more skill and expand their knowledge. We have different courses and programs that include an assessment to offer insights into your leadership style and how others perceive you. Contact our team for more information.

Improving Your Emotional Intelligence
Developing your emotional intelligence skills not helps you grow as a leader but also empowers you to effectively inspire and guide teams. As a result you can have an impact, on your organisation by boosting morale, productivity and communication leading to progress in both your business and career.
Emotional intelligence often referred to as EI or EQ involves the ability to recognise, understand and manage your emotions as well as those of others. These skills in intelligence contribute to a comprehension and enhanced control of emotions.
Assessing Your Emotional Intelligence.
Self awareness is a skill in emotional intelligence that entails recognising and understanding your own emotions. It goes beyond acknowledging how you feel; it also involves being aware of how your actions, moods and emotions impact others.
In addition to recognising your emotions and their influence on others emotional intelligence requires the ability to regulate and manage those emotions. However, self regulation does not mean suppressing or hiding your feelings; rather it involves choosing the time and place to express them. Those who are skilled in self regulation tend to display adaptability and resilience when faced with change. They excel at resolving conflicts. Have an aptitude, for diffusing challenging situations.
Furthermore individuals who are mindful of their impact, on others and take responsibility for their actions demonstrate conscientiousness. They can enhance their self regulation by practicing mindfulness regarding their thoughts and emotions. Developing coping mechanisms to manage distressing emotions discovering approaches to handle challenging states and perceiving difficulties as growth opportunities are all essential aspects of this process. Additionally honing communication skills plays a role in fostering intelligence.
In terms of skills having an understanding of emotions goes beyond recognising ones own and others feelings. It involves applying this knowledge in interactions and communication. Effectiveness in skills is a component of emotional intelligence. This proficiency includes listening, effectively communicating verbally and nonverbally and having abilities. These skills enable individuals to cultivate relationships with others leading to an understanding of both themselves and those around them.
To improve skills it is beneficial to ask ended questions observe and learn from the social skills demonstrated by others maintain good eye contact during conversations practice regularly to enhance social aptitudes cultivate active listening habits show genuine interest, in others lives or experiences initiate conversations using icebreakers when necessary or appropriate while being aware of your body language.
Understanding and connecting with peoples emotions also known as empathy is a skill, in emotional intelligence. It involves being able to perceive someone state and understand the reasons behind their feelings. Empathy allows us to navigate relationships effectively including those within diverse cultures and communities. Having a sense of empathy enables us to recognise power dynamics within relationships. How they impact peoples emotions and behaviours. This skill proves invaluable, in interpreting situations that involve imbalances of power.
We have a range of different emotional intelligence courses available. Learn more about how we can tailor one of our programs or create your very own to help your leaders or employees understand this aspect in more depth.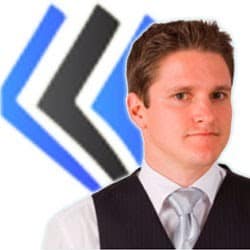 David Alssema is a Body Language Expert and Motivational Speaker. As a performer in the personal development industry in Australia he has introduced and created new ways to inspire, motivate and develop individuals.
David Alssema started his training career with companies such as Telstra and Optus Communications, and then developed Neuro-Linguistic Programming (NLP) within workplace training as principal of Paramount Training & Development.
As an author/media consultant on body language and professional development David has influenced workplaces across Australia. He contributes to Media such as The West Australian, ABC Radio, Australian Magazines and other Australia Media Sources.