With globalisation becoming more widespread, the importance of practicing diversity in the workplace increases many folds. Most employees express their support for diversity training as they see it as helping to improve equality in the workplace. Having an effective diversity training program is a surefire way to address biases and prejudices within the workplace.
What is Diversity Training?
Diversity is about the individual employee, it's about the different backgrounds, qualities, and characteristics that everyone has. Diversity training is an important part of workplace training that aims to promote respect, inclusion, and equality among employees from different backgrounds. This will encourage every employee to accept people with different cultures and backgrounds including – race, color, ethnicity, language, nationality, sexual orientation (LGBTQ+), religion, gender, socio-economic status, age, physical and mental ability. It's about accepting employees' differences and welcoming new perspectives to contribute to the growth of your organisation.
Significant of Diversity Training in the Modern Workplace
To build a diverse and inclusive culture, training is an effective tool to promote diversity, and educate employees on what diversity and inclusive thinking means in their day-to-day interactions with co-workers, customers, partners, vendors and others. Hereunder are the reasons why diversity training is pivotal for a modern workplace.
Raise the Awareness about Diversity & Inclusion – When employees become aware of concepts like unconscious bias in the workplace, they can realise how these concepts show up in real-world situations. Raising awareness about diversity and inclusion is important to create a happy and positive workplace.
Uphold the Workplace Sensitivity – Diversity training helps employees to understand different perspectives of their co-workers and encourage them to think about how their actions could unintentionally offend someone. Increased workplace sensitivity is a strong step against discrimination and harassment.
Develop the Inclusive Thinking & Actions – Diversity training allows employees to think about inclusion and how they can make conscious efforts to make everyone feel comfortable and valued. A supportive workplace encourages everyone to contribute to business growth.
Keys in Implementing an Effective Diversity Training Program in the workplace
Biases, prejudices are one of the common reason problems arise in a workplace, to prevent this, a company must ensure that the Training Program for Diversity and Inclusion is effective. Clarifying the goals, defining behavioural standards, empowering underrepresented groups, engaging all levels of the company, and so much more are the things that need to consider to enjoy the successful outcome! To avoid common pitfalls, here are 5 keys to implementing effective diversity training in the workplace.
Step 1: Indicate your Goals
Diversity training is designed to create awareness about diversity issues, and to promote unity in team environments. To have a successful team, your employees must have the right tools to maximise their growth and performance. They must learn how to reduce discrimination and prejudice based on social factors (gender, ethnicity, age, race, sexual orientation, religion, physical and mental abilities, socioeconomic status, etc.). When it comes to legal exposure, the company must also reduce it by preventing discrimination based on diversity in the workplace. By understanding these goals, it will help ensure the workplace is successful.
Step 2: Continue Diversity and Inclusion Training
Most of the time, these training was offered to a newly hired employee, for they sometimes easily forgot some of the goals of the company towards diversities. therefore, company should be consistent when it comes to diversity and inclusion training. It can be added to the daily work of your employees, which leads to learn new skills for equity, inclusion and belonging.
Step 3: Tailoring Diversity and Inclusion Training to Your Unique Organisation
Diversity and Inclusion has several principles that can be applied to every organisation. Workplace challenges are common, and sometimes management aren't able to recognise the reason behind it. Therefore, digging deeply to identify the specific issues your company is facing is a must, using, various programs or principles may help to address those issues.
Step 4: Use Integrated Multi-Faceted Deployment
Diversity and inclusion training shouldn't be a one-stop shop at the beginning of the year. Rather, integrate into your company culture by offering D&I learning in varied formats (online, software tools, facilitator training, routine communications, employee groups etc.). When you vary how you present the information to your employees, it's much more appealing to the group.
Make Diversity and Inclusion a part of your workplace, 365, with a Diversity and Inclusion Calendar.
Step 5: Include All Employee Levels
All employees — regardless of title or level within the company — will benefit from diversity training. Not only should all employees participate, it's essential to engage senior-level executives to permeate DEIB throughout your culture. Diversity training often requires resources (i.e., money) that upper-level executives can provide. When you have their buy-in, you gain access to the financial means to shine the proper spotlight on these important issues.
Benefits of Diversity and Inclusion Program in the Workplace
Diversity training program is one of the necessary steps to help company overcome workplace discrimination and harassment. In fact, while solving cases of discrimination and harassment, the EEOC (Equal Employment Opportunity Commission) often requires businesses to train employees to see the importance of diversity in work and promotion to avoid various stereotypes.
Here are some of the benefits of diversity training in modern workplaces.
Collaboration and encourage innovation
Each employees have different opinions and ways of solving problems. Management that understands and accept the different perspectives of their employees are more likely to have a comprehensive explanation. By this, diverse teams learn and develop together towards inventive solutions to build a healthy workplace.
Improved employee retention and engagement
Diversity training in a workplace helps create a sense of trust among your workforce. Also, employees regard their workplace as a reliable and safe environment that inspires employees to involve themselves with their job on more profound levels and enhance their engagement and retention.
A more profitable and productive workplace
Diversity training programs help leaders in a workplace to remain more inclusive in their recruitment practices and team building. Also, according to various studies, a workplace that remains diverse will always witness increased sales and profits. In addition, a business team with better diversity will remain more productive than a homogeneous team.
Delivers positive business transformations
With practical diversity training programs, power hierarchy based on nationality or other external determinants will no longer exist. It will warrant that talented employees get recognition based on their performance and skill set and not on their skin color. Therefore, it might not be wrong to say that diversity training can bring about positive organisational changes and add to your business development.
Improve your overall reputation
Diverse, inclusive companies make their employees feel welcomed and happy, and help society function more effectively and fairly. This approach can enhance your business's reputation with customers, investors, and staff, bringing a whole raft of benefits, such as improved recruitment opportunities, business performance, and growth.
Final Words
Diversity training is vital to business success. But there are several factors that can ensure its success. Be clear on goals, and tailor the training in to your company's needs. In this modern day, when we work on multi-faceted projects, we have to think above the conventional diversity aspects of gender, race, caste, creed, and disabilities. We have to choose a team based on a value system that will decide the individual's capacity to adjust, accommodate, understand, and cooperate in addition to his/her professional acumen. However, note that every workplace needs different diverse needs, and we must put an effort to create a diversity training program as per the company's purposes. To bring out the best in the workforce, a workplace must need an inclusive environment.
Additional Resources: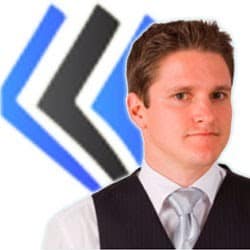 David Alssema is a Body Language Expert and Motivational Speaker. As a performer in the personal development industry in Australia he has introduced and created new ways to inspire, motivate and develop individuals.
David Alssema started his training career with companies such as Telstra and Optus Communications, and then developed Neuro-Linguistic Programming (NLP) within workplace training as principal of Paramount Training & Development.
As an author/media consultant on body language and professional development David has influenced workplaces across Australia. He contributes to Media such as The West Australian, ABC Radio, Australian Magazines and other Australia Media Sources.