Team Performance Improvement
Team Performance Improvement Training
A successful organisation is like a well-oiled machine, with each component working together in harmony to produce an effective outcome. Teambuilding activities can help groups increase their productivity and efficiency by fostering cooperation among members, allowing them to better coordinate resources or goods/services. Companies recognise the importance of these exercises—any enhancement that assists employees' collective efforts should be welcomed as it will ultimately benefit both individuals as well as the company at large.
While teambuilding has become commonplace in corporate settings, its lesser-known counterpart – team improvement – is often ignored. This task encompasses much the same objectives as traditional 'teambuilding', but with a uniquely different approach. It can be likened to decorating or furnishing an existing dwelling; making it more comfortable and homely than before rather than constructing from scratch. Team development may not seem complicated at first glance, yet its benefits are immense when correctly applied within organisations who choose to utilise this technique!
In a time of increasing demand for greater excellence, Paramount Training and Development is offering the opportunity to learn how maximise team performance. This specialised training will provide individuals with invaluable knowledge on achieving their goals and realising potential – through mastering Team Performance Improvement!
Teams require more than just their individual parts in order to reach peak performance; they need someone with the specialist knowledge and skills on how best to employ each team member and ensure that everyone's opinions are valued. To help teams get there, Paramount Training and Development has put together a Team Performance Improvement Training course designed specifically for those who build these powerful machines! This specialised program is proven to optimize communication, cooperation, conflict-resolution – all while enhancing overall efficiency as well as capacity of any given team.
Team Performance Improvement Training Outline
This workshop promises an informative introduction to the topic. Participants will have the chance to get acquainted discuss our goals and then delve deeper into what we can expect from this session. Rest assured it will be a learning experience!
Topics covered in this course
Enhancing Communication Strategies
Participants will gain insights, into their teams communication dynamics discovering areas where messages may lack focus or contain details. This understanding will enable them to refine their communication skills by making contributions and ensuring conversations remain engaging.
Fostering Cooperative Efforts
In this section participants will learn techniques to promote behaviour while discouraging negative aspects. Teams and their members are always seeking ways to improve! By the end of the training they'll have a toolkit of approaches that cater to group dynamics enabling collective success.
This session offers participants the opportunity to explore ways they can contribute effectively within their team.
By expanding perspectives and offering assistance where needed individuals can ensure the continuation of projects even if specific roles become unavailable or if there is a shortage of work. Empowering every member of the team leads to more completion of tasks, than ever before!
Strategies for Resolving Conflicts
During this session participants will learn about approaches that help resolve disagreements and pave the way for collaboration. We will demonstrate how these conflict resolution techniques can be easily implemented in any situation when time is limited or resources are scarce! Additionally a team activity during the workshop will provide an opportunity to ease tension while allowing conflicts to find resolution at a point.
Processes for Effective Problem Solving
This session offers participants a platform for problem solving. It encourages participants to share their ideas and actively contribute to team brainstorming creating an environment where all potential solutions are considered while enhancing skills that enable teams to work swiftly and efficiently.
Upon completing the workshop, participants will have the chance to ask questions and develop their action plan for achieving success. This exciting conclusion serves as a launching pad towards accomplishments! 
Customised Training Session For Teams (Included No Charge)
Paramount Training and Development offers you the power to create custom content that speaks directly to your unique needs. Our courses are designed for maximum flexibility, allowing you modify everything from workbooks, delivery styles, language used or even data included – all according to your specifications. We tap into our vast resources of materials which ensures that every course is highly effective in its outcome; whatever editing may be necessary will also be handled by us so all solutions can meet with complete satisfaction!
Let Paramount Training and Development unlock the potential of your business! We'll provide content tailored to fit around you, so that you can take advantage of our expertise while maintaining ownership over all aspects. Grow with us today!
In-House Customised training benefits: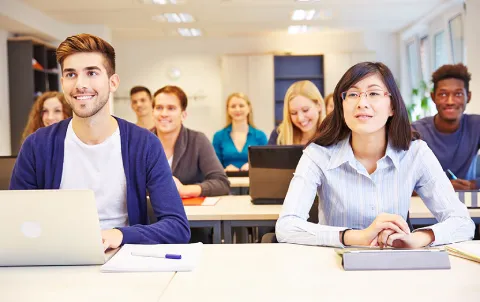 Creating Content (Contact us for Quotation)
At Paramount Training and Development, we understand the unique needs of companies – so why not make our courses work for you? We offer customisable solutions to best suit your business's operations. Whether it be specific activities or language used; you can tailor every aspect according to YOUR preferences. Plus, bilingual training is available with just a single request! Get ready to experience learning like never before by adapting one of our programs today!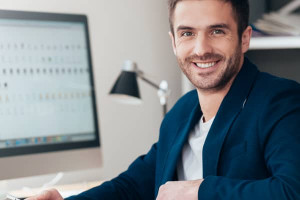 Instructor Led 1 on 1 Workshop
Ready to take your knowledge and skills to the next level? Our trainers are here for you! Select a course tailored just for you and book an exclusive 4-6 hour Zoom session on your own time. Embrace this unique learning opportunity without any waiting period today – start mastering new insights at once.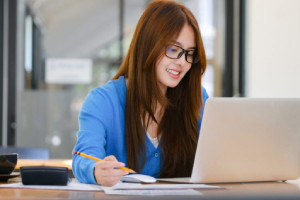 1 Hour Instructor Led Session
Learn and grow your career with one of our certified trainers! Find the perfect fit for professional development – diverse modules, courses or workplace skills are available to cover any of your needs. Plus, all training is virtual through Zoom so it's ideal if you have a tight schedule; just an hour can make a difference in improving yourself and advancing your future opportunities!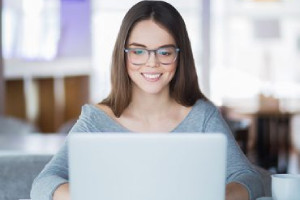 Self Directed Online Course
Refresh your skills with a selection of top-notch courses, each featuring interactive activities and engaging learning videos to ensure you make the most out of every lesson. Don't worry about deadlines or timeframes – take as long as you need to get up-to-date on whatever topic strikes your fancy!
Classroom Booking 1 Hr
Book in a 1hr session with one of our trainers
$110.00 AUD (per session)
Book Now