Employers Technology Training
Employers Technology Training
The secret to survival in this economy and business world is adaption. As businesses strive toward the future, technology is constantly changing and becoming more prelevent in the workplace today. An organisation that embraces technology can develop, whereas an organisation that fails to see this shift or change can slowly lose its market share. This Technology Training Session is a great starting point to realise the potential of technology. Increase speed, efficiency, professionalism, and time with the use of technology. This session can help your employees take a market share from competitors and enjoy what benefits Technology can bring.
With the use of technology training a business can increase their market share. Technology Training is used to increase the productivity and knowledge of employees. Being at the front of this era can help you take advantage of the benefits and also the market. Many businesses that choose not to adapt or use the advances of technology can be left behind or find themselves doing things the hard way. This session is designed to take advantage of different tech advances that can assist your business become more effective and successful.
Suggested Technology Objectives:
Tailored For Your Technological Needs.
We offer in this training and much more Parramatta, Perth, Melbourne, Canberra, Darwin, Sydney, Brisbane, Adelaide, Gold Coast.
If you have a specific need or area you wish for us to cover, we are able to create custom training sessions. Contact us today to discuss your training objectives and to learn how we may assist.
Employers Technology Training Outline
We will spend the first part of the session getting to know participants and discussing what will take place during the workshop. Students will also have an opportunity to identify their personal learning objectives.
Topics covered in this course
Making Your Company a Technology-Friendly Place
To begin the session, we will discuss some ways to encourage staff to use technology. Participants will also try to find some creative solutions to a case study problem.
This session will give participants some tips on how to communicate effectively with Information Technology staff.
Purchasing software is usually a big decision. We will discuss a three-step process to help you make that decision. Then, participants will use the process in a case study.
This session will cover some types of training and some tips.
Some managers are responsible for deciding how much their department can and will spend on technology. We will discuss a few basic steps that will help participants create an IT budget.
In this session, participants will work in small and large groups to discuss common issues surrounding computer privacy and security at work.
Uncontrolled vs. Controlled Networks
This session will provide a brief, non-technical overview of how networks work, including how companies can manage Internet access.
As more workers use computers, Repetitive Strain Injuries (RSI) have increased, and so have employers' expenses. This session will discuss and demonstrate some easy ways that participants can reduce their risk of an RSI.
Every organization, no matter how small, should have a policy in place detailing how their technological resources should be used. We will examine the key components of a system usage policy and we will look at a sample policy.
Taking Care of Company Property
During this session, we will discuss some basic rules of technological etiquette. Participants will then practice these skills during a role play.
This session will look at some ways to use e-mail programs, contact management programs, and scheduling software to make the most of your time.
This session will cover some basic telephone etiquette tips, including how to make the most of voice mail
Instant messaging (also known as IM) has become increasingly popular in recent years. We will look at some IM etiquette and decode some common acronyms.
High-speed Internet and technical tools makes it possible for many people to work from home. During this session, we'll discuss what telecommuting is, how to decide if telecommuting is right for a particular employee, and how to prepare a worker to telecommute. Participants will then complete a case study.
Many people find technology very frustrating. This session discusses the cost of workplace rage, how to manage it, and how to prevent it.
So far, this workshop has focused on how supervisors can make their workplace technology-friendly and how they can use technology to make life easier for everyone. However, your plan will run into snags. We'll look at some basic ways that you can address issues. Participants will also have the opportunity to discuss common scenarios and possible solutions.
A Policies and Procedures Checklist
To wrap up the workshop, we'll look at some policies and procedures that you may want to have in place to manage technology efficiently.
At the end of the day, students will have an opportunity to ask questions and fill out an action plan.
Customised Training Session For Teams (Included No Charge)
Our training course materials need adjustments to stay focused and to get the best results for each individual business. Whatever the adjustments are, we can customise the workbook material to suit. From industry specific information, case studies to module and image selection. Our team are focused on providing a personalised training session and material for you. The cost for customisation is nothing. That's right, we offer this service for free.
In-House Customised training benefits: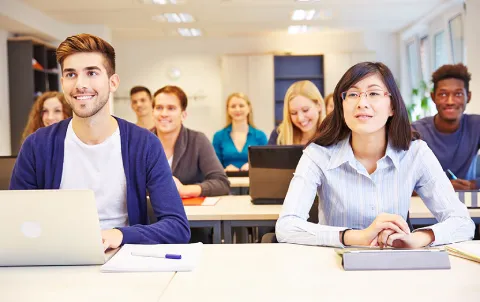 Creating Content (Contact us for Quotation)
Generating new course topics to cover gaps in the training material is what our Courseware professionals do. This is reliant on clients noticing such a gap, and then requesting the topic to be made into a course. The course and its materials will then be put together as soon as our team is able, textbooks, educational games and all. We can even create full courseware developed training sessions, we design and develop a training session just for you. Also full ownership and rights go to you. Learn more about our courseware creation process and pricing for your training needs.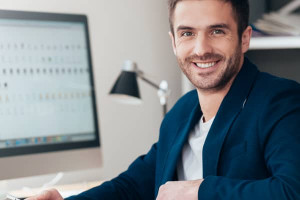 Instructor Led 1 on 1 Workshop
Choose your course and book in with one of our expert trainers. 4-6 hrs on a date specific to you. No need to wait for a date. Conducted online with Zoom. Duration 4-6hrs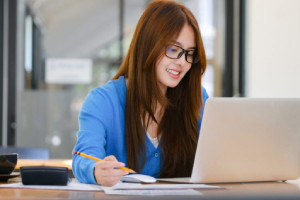 1 Hour Instructor Led Session
Meet with one of our expert trainers and discuss any module, course or workplace skill. Great to upskill and for downtime at work. Conducted online with Zoom. Duration 1 hr.
Classroom Booking 1 Hr
Book in a 1hr session with one of our trainers
$110.00 AUD (per session)
Book Now