Employers Technology Training
Employers Technology Training
Technology is transforming the corporate world, and those organisations that choose to embrace its potential can progress while others may fall behind. This Training Session gives your employees a competitive edge by teaching them how powerful technology can be for optimising speed, efficiency and professionalism in their missions; enabling you to seize market share from rivals and reap the rewards of digital advancement. Don't miss out on this opportunity: start making strides with tech today!
Technology can be a powerful tool for businesses to boost their reach, productivity, and success. For those who embrace the advances of technology training, they will find themselves ahead of this ever-evolving era with more efficiency and confidence in their business practices. Those that are reluctant to make these changes risk being left behind – having to do things 'the hard way'. This session is tailored towards conveying how utilising different tech resources can assist any business on its path forward!
Suggested Technology Objectives:
Tailored For Your Technological Needs.
We offer in this training and much more Parramatta, Perth, Melbourne, Canberra, Darwin, Sydney, Brisbane, Adelaide, Gold Coast.
If you have a specific need or area you wish for us to cover, we are able to create custom training sessions. Contact us today to discuss your training objectives and to learn how we may assist.
Employers Technology Training Outline
At the beginning of our session we'll engage in conversation to get to know each other and explore the knowledge that awaits us. We'll also give everyone an opportunity to share their goals for this workshop.
Topics covered in this course
Creating a Technology Friendly Environment at Your Company
Lets kick off this session by discovering ways to ignite a spirit among our staff when it comes to utilising technology. We'll brainstorm solutions. Put them into action through a real life case study pushing the boundaries of whats possible!
Mastering Computer Skills
During this session you will learn strategies for communication with tech support staff ensuring your message is understood and leading to successful outcomes. Gain insights on how to interact with IT experts so that everyone can swiftly return to their tasks!
Choosing the software can sometimes be overwhelming. Fear not! This workshop will guide you through a three step process for making decisions. Through engaging case study exercises and helpful strategies you will feel confident, in selecting the solution!
Training from a Technical Perspective
Join us for an in depth exploration of the world of training. We'll delve into methods offer tips for success and provide valuable insights that can enhance your current approach or inspire new strategies.
As managers it's crucial to ensure that your department stays within its allocated budget while staying up to date with the technology. Join our session as we discuss steps to keep IT costs under control without compromising progress.
Navigating Security and Privacy
This session brings together participants to delve into the landscape of computer privacy and security in todays workplace. Through engaging group discussions we'll exchange thoughts on how companies can safeguard information while respecting individual rights.
Balancing Uncontrolled and Controlled Networks
In an era where networks constantly evolve companies face the challenge of managing their infrastructure. Our session provides an overview on how organisations can optimize network traffic and establish access points without getting lost in technical complexities.
Prioritising Ergonomics in Technology Usage
While technology has undoubtedly made our lives more convenient it's important to be aware of risks. This session sheds light on the importance of ergonomics. Preventing Repetitive Strain Injuries caused by technology use.
In this session we will discuss the precautions that both employees and employers should take to reduce the risk of strain injury (RSI) and minimise any financial burdens associated with this issue.
Establishing Usage Policies
Regardless of the organisations size it is crucial to have a policy, in place for system usage. We will explore the components that every policy should include and provide an example to help you get started. Lets delve into it and discover how you can ensure the utilisation of your resources!
Taking Care of Company Assets
During this activity we will delve into the art of tech etiquette, where we learn and apply norms to enhance our technology skills. We will cover principles such as demonstrating respect through active listening and thoughtful communication. To put these concepts into practice we'll engage in role playing exercises.
Efficient Time Management Tools
In this session our focus will be, on optimising your time and efficiency by utilising email programs, contact management tools and scheduling software. Get ready to learn some tips so that you can make the most out of each day!
This session aims to explore how to effectively communicate using the power of your voice. Learn strategies, for leaving impactful voicemails and discover the essential etiquette for telephone communication.
Stay connected easily in todays world with messaging. We'll explore etiquette for IM and decode used acronyms to keep up with the digital trends.
Discover the advantages of telecommuting as a form of employment.
We'll discuss its suitability for individuals. Provide insights on necessary preparations before starting. Additionally a practical case study will be presented to give participants an understanding of work.
Explore ways to manage workplace anger caused by technology. This session focuses on handling temper flares and preventing outbursts that can arise due, to challenges.
Addressing issues. Finding solutions in a professional setting.
During this workshop supervisors, from backgrounds have gathered to learn how technology can enhance their workplaces. However, every journey has its challenges! We will explore strategies that simplify and streamline problem solving when faced with obstacles. Additionally it's important not to overlook the opportunity for participants to share their stories and collaborate on innovative solutions.
A Checklist for Policies and Procedures
To wrap up the workshop we will examine policies and procedures that can ensure utilisation of technology. Lets explore how these ideas can optimize an organisation in one of its areas!
Towards the end of this learning experience participants will have the chance to address any remaining questions they may have and develop a plan, for implementing their knowledge.
Customised Training Session For Teams (Included No Charge)
Our team is dedicated to providing tailor-made training sessions and materials, so that businesses can get the most out of their experience. We adjust our coursework for each individual business's needs – from industry specific information to case studies, module selections, and images – all at no extra cost! Let us help you customise your workbook material today for a truly personalised learning journey.
In-House Customised training benefits: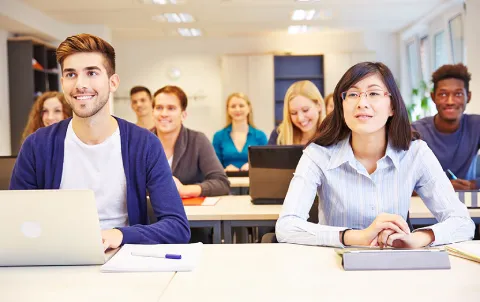 Creating Content (Contact us for Quotation)
Our Courseware professionals are the experts at creating custom courses tailored to your training needs – all with the added bonus of full ownership and rights going exclusively to you! Our team will quickly generate engaging materials like textbooks, educational games, or even a fully-developed session composed entirely around your specifications. Let us show you how we can help make sure any gaps in knowledge exist no more; contact us today for pricing information on courseware creation services!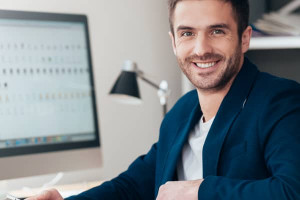 Instructor Led 1 on 1 Workshop
Take control of your learning journey with one of our professional trainers. Our personalised scheduling ensures you can select any date and time that suits – no waiting required! Get ready to experience an engaging 4-6 hours online, via Zoom, as we help you reach your goals.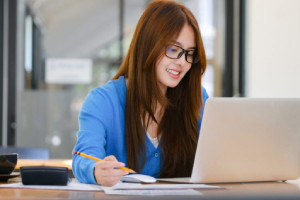 1 Hour Instructor Led Session
Zoom in with our top-notch trainers to learn the modules, courses and workplace skills you need. Get upskilled fast from wherever you are! It's a 1 hour online learning experience that gives your downtime at work an extra edge of growth.
Classroom Booking 1 Hr
Book in a 1hr session with one of our trainers
$110.00 AUD (per session)
Book Now