Team Collaboration Training​
Team Collaboration Training
Social settings, particularly those centered on labour or manufacturing such as the workplace, typically employ many professionals with varying traits, skills, and abilities, to perform an equally wide range of tasks from simple to complex, and their collective effort compiled and processed into something more usable for their employer, and finally translated into a product, good, or service that the company at large provides their consumers. With such a vast network of individuals needed to make their bottom line, it is in the company's, therefore the individuals' interests to foster a culture of cooperation and collaboration between each other to maximise productivity and performance.
If only this were so simple. As the harsh reality is that certain individuals lack the skills, motivation, or desire to interact with or fraternise with their peers in such a manner, or may encounter individuals who either due to pre-existing conditions or personal biases, do not wish to engage their peers in such a manner. These behaviours if left unchecked can be the root cause of issues that will eventually crop up under the high-stress environment of the workplace. When this occurs, interruptions, delays, or disruptions that can very adversely affect an organisation's productivity, and at worst, create a hostile working environment and undue disdain between peers working with one another.
This is an unavoidable consequence of the working environment and can sometimes be seen as a stigma or strong reason why to avoid workplace interaction entirely. However, as with most problems there are solutions, or at the very least alleviated. Cooperation is a powerful tool that allows even a small group of individuals to move mountains or other immense feats of grand scale and daring that most of us could never imagine be done. In any position in a hierarchy, be it a leader or as a subordinate, one's ability to cooperate and collaborate with their peers in the workplace is an invaluable skill in one's toolset in any social setting, and especially in the workplace.
Workplaces are by their design a place where many individuals with many differing ideas, professions, beliefs, and philosophies all come together to perform their own individual tasks with the express goal of contributing to a system or machine larger than themselves and be rewarded for their services. This training and many others offered Australia wide in Perth, Canberra, Darwin, Adelaide, Sydney, Brisbane, Gold Coast, Parramatta, Melbourne.
This clash of different personalities, as well as the workplace, and environment, will however inevitably cause friction between individuals causing disruptions, and other adverse effects creating negative repercussions within the operation of the company. To this end, this training session addresses the need for people who know the core fundamentals of Human Resource Management, people who know how to foster an environment of cooperation, people who know how to care for their peers, and finally people who understand, see the need for, and know the power of the individual within the group and how to best utilise each and every ones' truest strengths for maximum productivity. For these goals and more this course of Collaboration Training was created and is now open to the general public to apply for.
Team Collaboration Training Outline
In the beginning of the session we will spend time getting acquainted with the participants and discussing what will be covered during the workshop. Students will also have an opportunity to identify their personal learning goals.
Topics covered in this course
The Basics of Human Resource Management
As part of Collaboration training we will cover both the picture and the finer details of working within an environment. Participants will learn principles of Human Resource Management along, with methods, strategies and important information necessary for success.
Enhancing Relationships with Employees and Co-workers
The aim of this session is to improve learners ability to inspire, lead create an atmosphere and foster strong bonds among individuals both as a group. We will explore proven methods and techniques derived from studies by experts in fields.
Promoting Consideration and Support for Individuals in Groups
This session aims to help learners better address their co-workers needs and assist co-workers through lessons and practical approaches that promote care for individuals, in highly competitive or sometimes indifferent work environments.
Encourage Group-Thinking And Brainstorming
Finally participants will be introduced to an underestimated aspect of group dynamics. The power of diverse thinking. They will be engaged in tasks and activities that may not be easily solvable individually but require an effort, from a group or multiple individuals in order to find real world solutions.
To conclude the workshop students will have the chance to ask questions and create an action plan based on their learnings.
Customised Training Session For Teams (Included No Charge)
Paramount specialises in producing training courses that suit specific teams. Many companies and employees sometimes need different skills or have difference competency levels. Our company can modify and customised as the requesting company requires. We can customise different elements such as layout, colors, logos and content customisation for the requested training course. A customised training session always performs better than generic based content and styling as it has the focus on you and your team. If you have specific needs for your training contact us today.
In-House Customised training benefits: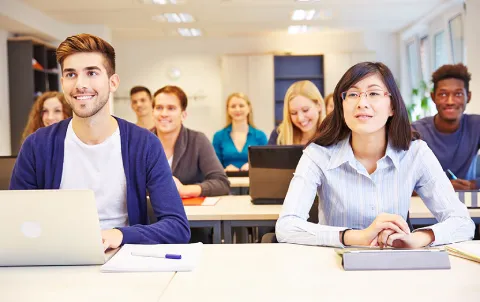 Creating Content (Contact us for Quotation)
At Paramount, we are more than happy to create content for your specific needs. Once we are informed that we do not have a certain training course topic, our content writing and editing team will get to work on it as soon as possible. The basic outlines for a training course will be ready within a day or two. We can create a training workbook that you can own and reuse. Let us know if you want a particular course to be added for your use, and we will create a course just for you.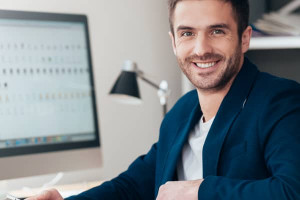 Instructor Led 1 on 1 Workshop
Choose your course and book in with one of our expert trainers. 4-6 hrs on a date specific to you. No need to wait for a date. Conducted online with Zoom. Duration 4-6hrs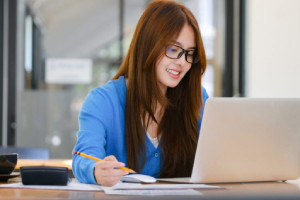 1 Hour Instructor Led Session
Meet with one of our expert trainers and discuss any module, course or workplace skill. Great to upskill and for downtime at work. Conducted online with Zoom. Duration 1 hr.
Classroom Booking 1 Hr
Book in a 1hr session with one of our trainers
$110.00 AUD (per session)
Book Now