Having an harassment policy is essential for any organisation committed to providing a safe and respectful work environment. This policy is designed to protect employees from all forms of behaviour whether its verbal or physical. It covers actions, like bullying, intimidation and humiliation. By implementing and enforcing such a policy organisations aim to create an atmosphere where every employee can thrive and perform their best without experiencing any form of harassment.
Zero Tolerance Approach
We take a stance of zero tolerance when it comes to harassment in any shape or form. Our policy emphasises the importance of respect and inclusivity ensuring that everyone is protected against discrimination based on race, ethnicity, nationality, disability status, religion, age or gender identity/expression.
Effective Policy Development and Implementation Strategies
Clearly Define Prohibited Behaviours
Providing definitions of what constitutes harassment helps minimise misunderstandings. Examples include insults, cyberbullying, threats of violence engaging in harassing conversations or gestures. Serious offenses with consequences may involve actions like spreading rumors that victimize others. Inappropriate behaviours can range from making comments about someone's culture or beliefs to making sexual advances or engaging in unsolicited physical contact.
Addressing Harassment, in Virtual Environments
In todays driven work environment it is crucial to remain vigilant, about harassment occurring in spaces. With the shift towards work accelerated by the pandemic there has been an increase in incidents of harassment. Companies must clearly define behaviours in both virtual realms within their policies.
Thoroughly Investigate Reported Incidents
When an employee files a complaint of harassment it is vital to take comprehensive action. Dealing with these situations requires consideration ensuring that no complaint is disregarded regardless of the individuals involved.
Ensure Confidentiality and Protection
Employees deserve to work in an environment where they feel safe and respected. It is essential to handle reports of harassment. Only those directly involved in the investigation should have access to information. Maintaining confidentiality helps build trust between employees and employers.
Emphasise Adherence to Policy
Taking harassment seriously is crucial for creating an productive workforce. This involves following the complaint process conducting investigations taking action based on findings and communicating outcomes effectively to all parties involved.
Follow up and Maintain Records;
After concluding an investigation it is important to follow up with the victim to ensure that their concerns have been fully addressed. Regularly assessing compliance with the policy plays a role, in preventing harassment and sustaining a work environment.
To promote an respectful workplace it is important to ensure that every employee is well informed about the harassment policy. This information is provided to hires during their onboarding process and existing staff members have access, to it. We also maintain acknowledgment forms for each employee.
Creating an environment relies heavily on the leadership team. It is crucial for leaders to refrain from making any comments, about employees identities or characteristics. In workplaces where employees feel valued and accepted instances of mistreatment are less likely to go unnoticed.

A secure and considerate work environment forms the foundation of a workplace that promotes health and productivity. Unfortunately instances of harassment continue to persist in settings posing substantial challenges to the well being of employees, their morale and the overall success of the organisation. This article explores the importance of implementing measures, against harassment in the workplace highlighting the advantages they offer to both employees and the organisation as a whole.
Protecting Employee Well being
The objective behind establishing harassment measures is to ensure the physical and emotional well being of employees. Harassment, be it sexual in nature, abuse or based on any characteristic can have severe and long lasting impacts on victims mental health, self esteem and job satisfaction. Creating a culture that actively discourages harassment sends a message that prioritises employee well being.
Promoting a Positive Work Environment
A workplace that's free from harassment fosters an atmosphere characterized by positivity and inclusivity. When employees feel secure, respected and valued in their roles they are more likely to be engaged motivated and dedicated, to their work. This positive atmosphere nurtures creativity, collaboration and productivity. Ultimately benefiting the organisation as a whole.
Maintaining Legal Compliance and Mitigating Risks
Ensuring compliance with laws and regulations related to preventing harassment is not a requirement but also a critical aspect of managing risks. Neglecting to address issues of harassment can result in disputes harm an organisations reputation and potentially lead to financial penalties. Demonstrating a dedication, to implementing harassment measures is essential for safeguarding the organisation against legal liabilities.
Attracting and Retaining Skilled Workforce
Building a reputation for creating an respectful workplace environment serves as a tool for attracting and retaining top talent. In todays job market potential employees are more inclined towards organisations that prioritise employee well being. Moreover fostering a work atmosphere enhances the likelihood of retaining existing employees thereby reducing turnover costs.
Strengthening Efforts towards Diversity and Inclusion
Diversity and inclusion are not buzzwords; they form parts of successful forward thinking organisations. Taking a stance against harassment demonstrates a commitment to providing equal opportunities, for all employees regardless of their background, gender, race or any other characteristic. This approach helps in attracting talent pools while creating an environment where individuals feel valued and empowered.
Building an reputation is crucial. When a workplace is recognised for its dedication, to preventing harassment it not enhances its image within the industry but among the wider community. This positive reputation becomes a magnet for top notch talent. Attracts customers and partners who value socially responsible organisations. In todays interconnected world having a reputation can provide an edge, over competitors.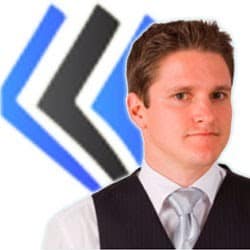 David Alssema is a Body Language Expert and Motivational Speaker. As a performer in the personal development industry in Australia he has introduced and created new ways to inspire, motivate and develop individuals.
David Alssema started his training career with companies such as Telstra and Optus Communications, and then developed Neuro-Linguistic Programming (NLP) within workplace training as principal of Paramount Training & Development.
As an author/media consultant on body language and professional development David has influenced workplaces across Australia. He contributes to Media such as The West Australian, ABC Radio, Australian Magazines and other Australia Media Sources.