What makes a meeting successful?
Our team is dedicated to communicating and strategizing effectively – we hold monthly meetings plus a variety of additional gatherings, such as working groups for task-based initiatives or committee sessions whenever projects require it. By fostering an open dialogue on our objectives, decisions are made quickly so that work can continue progressing in the right direction.
It's no secret that meetings can easily become tedious and unproductive. From interruptions, heated conversations derailed from the main purpose to overtime where nobody asked for it – these are all situations experienced by those attending community events. By the conclusion of such a meeting people often feel drained and dissatisfied with what has been accomplished.
Meetings don't have to be monotonous – they can in fact serve as a vital tool for driving success. Even if there is no set formula, by understanding how to manage meetings correctly you will empower your team and help them reach their goals with ease!
What are the benefits of having effective meetings?
To keep members of your organisation invested, effective meetings are essential. It's important to have an agenda and objectives so that everyone knows what is expected from them – not to mention taking care of the nitty-gritty logistics! Having great chairing skills on top ensures a successful meeting experience for all involved.
Taking every step thoughtfully is essential for achieving great facilitations in meetings. These collaborative sessions provide the perfect setting to effectively accomplish tasks, solve issues and build a safe environment of acceptance while uniting as one team.
What are the best practices for running an effective meeting?
As a leader or chairperson of any meeting, your role goes beyond simple agenda management; you must be mindful of the wellbeing and dynamics within the group. It might seem like an intangible concept but it is essential for productive meetings – don't overlook its importance!
Meetings can be a challenging task – but, like any other job responsibility, you'll gain proficiency and confidence through practice. So don't shy away from furthering your meeting management skills!
A positive recognition of a successful meeting is an indicator that all four phases of management have been successfully implemented. This shows the hard work and dedication to efficiency has truly paid off!
Creating an agenda and setting goals for the meeting.
Arranging the meeting (Logistical Preparation)
Chairing/Facilitating the meeting.
After the meeting concludes, stay in touch.
Strategies for Dealing with Challenging Members
Actions taken to address an issue.
Effective interventions in meetings are key to resolving disruptions without any confrontation. When employed together, these tactics can be incredibly powerful tools for addressing issues and ensuring positive outcomes.
The group should come together to formulate a proactive plan of action in the case that someone fails to comply with established expectations, such as disrupting conversations by raising previously-addressed matters or questioning meeting leadership.
To ensure that everyone's time is respected, let's stay focused on the agenda and observe professional conduct throughout our meeting. That way, we can all make meaningful progress with constructive dialogue!
Don't suffer alone – if someone is making you feel uncomfortable, talk to your friends for support. It's important that everyone feels respected and heard in their relationships.
Humor can be a powerful tool for connecting people and creating an open, inviting atmosphere – particularly during meetings where tensions may exist due to differences in perspectives or individuals feeling apprehensive about participating.
When confronted with a negative individual struggling with their own capabilities, power dynamics and persistent issues, there are various paths available — from ACCEPTING what they're saying as factual to DEFERRING decisions to an impartial group. Referring additionally points G and H can also help guide the conversation forward in productive ways!
Communication isn't just verbal – it can be expressed with something as simple as a look. Pay attention to those subtle body language cues – they may tell you more than words! Whether it's an eye roll, a smirk or even simply adjusting your posture; these non-verbal methods of exchanging information are powerful tools when used correctly and could potentially help break down barriers and encourage participation from the shyest among us.
When a disruptive situation arises, don't hesitate to take the initiative and step away momentarily. If attempted resolutions are unsuccessful, create an appropriate pause in proceedings – this can help deescalate any volatile behaviours such as verbal abuse or bullying present at the meeting.
Before raising an issue, consider if the time is right and whether you have allies to support your point-of-view. Have you already attempted a nonconfrontational solution? Asking yourself these questions can help prepare for effective conflict resolution in any room.
Preventative Measures
Avoid meeting disruptions before they start by implementing preventive measures. Establishing these safeguards at the beginning can effectively create a disruption-free atmosphere for your gathering.
For effective communication, it is important to give your full attention when someone else is speaking so you can understand their message accurately. If anything remains unclear, echoing back the points they made helps avoid any potential confusion.
Steer clear of double-duty in business meetings – both participating and leading can generate tension, ultimately compromising your ability to stay on track. Contribute smartly by providing support such as valuable advice, pertinent resources, and constructive solutions without inserting personal opinions.
If you hope to bring a specific issue to the table, it's important that another member of your team acts as chairperson while you participate in the meeting. Remember: leading and contributing are not one in the same!
When life throws barbs your way, take a step back and pause. Defensive reactions can often make matters worse by eroding respect and trust from those around you – so be mindful of how you respond!
To Conclude
Effective organisational success relies on planning and executing smooth, productive meetings. Quality-driven sessions that are properly prepared can result in tangible outcomes; conversely, haphazardly managed encounters may leave your team feeling disorganised or frustrated.
"Updated 7/1/2023"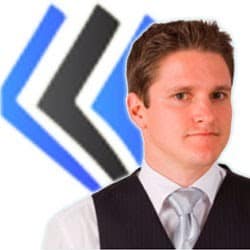 David Alssema is a Body Language Expert and Motivational Speaker. As a performer in the personal development industry in Australia he has introduced and created new ways to inspire, motivate and develop individuals.
David Alssema started his training career with companies such as Telstra and Optus Communications, and then developed Neuro-Linguistic Programming (NLP) within workplace training as principal of Paramount Training & Development.
As an author/media consultant on body language and professional development David has influenced workplaces across Australia. He contributes to Media such as The West Australian, ABC Radio, Australian Magazines and other Australia Media Sources.