Health and Wellness at Work Training​
Health and Wellness at Work Training
This session can be delivered Australia wide including Sydney, Brisbane, Adelaide, Melbourne, Perth, Canberra, Parramatta, Geelong, Gold Coast.
Striking the perfect balance between diet, exercise, and emotional stability can be a daunting challenge in our fast-paced lives. Oftentimes, we find ourselves overlooking the vital signs of deteriorating physical and emotional health. Beyond the evident effects like stress, depression, or exhaustion, there are hidden implications that seep into our households, impacting relationships and financial stability. Relying solely on sheer willpower is not sustainable and can lead to reduced work performance or even the spread of contagious diseases. It is crucial that we prioritise our well-being and acknowledge the long-term consequences of neglecting our overall health. Discover the lasting impact on your organisation due to diminished productivity, escalating healthcare costs, wavering employee morale, and tarnished reputation. It's crucial for leaders and professionals to collaboratively improve their health and wellness. Our meticulously crafted training course serves this exact purpose. Complete the session and acquire valuable insights on managing your well-being, stress management, and fostering a healthier team dynamic.
Elevate your workplace experience with our cutting-edge health and wellness training program, designed to inspire employees to work efficiently, intelligently, and wholesomely. Discover empowering communication techniques, optimize your lunchtime nourishment, and embrace easy yet effective exercise routines for lasting benefits. Plus, our customizable approach ensures that the program caters to your unique requirements. Reach out to us for more details and let us redefine your work journey together.
Health and Wellness Training Outline
Join us as we commence the day by engaging in discussions getting to know our participants and embarking on a captivating and transformative journey that lies ahead in this workshop.. Embrace your personal learning objectives that will drive your growth throughout this enriching experience.
Topics covered in this course
Meaning and Definition of a Health and Wellness Program
Embark on a journey where you will discover the essence of health and wellness. Empower yourself with knowledge to enhance productivity in all areas of life as you redefine what it means to thrive both mentally.
Types of Health Behaviour Programs
Immerse yourself in the world of health behaviour programs during this session. We will delve into areas such, as maintaining well being, early detection of health concerns fostering resilience and overcoming physical injuries confidently. Join us on this journey towards a future.
Health Behaviour Programs
Uncover the elements as we embrace a lifestyle in this dynamic session! Unlock the power of activity master effective weight loss techniques, triumph, over tobacco addiction and conquer substance abuse challenges. Embrace the path to wellness. Transform your life!
Health Screening and Maintenance Program
Connect to us as we delve into the world of healthcare. In this program we will explore strategies, for preventing illnesses, unveil cancer screening methods and discover the benefits of regular check ups and comprehensive maintenance programs.
Make ready for an invigorating session, on health where we will learn how to handle stress empower others provide transformative counseling and promote awareness and education.
In this captivating session you will have the opportunity to explore the health and wellness initiatives understand the factors that impact well being and delve into common health practices. By doing you can elevate your understanding of health.
To wrap up the workshop day on a note there will be a session where students can ask questions and create a personalised action plan to enhance their learning experience even further.
Customised Training Session For Teams (Included No Charge)
Experience tailor-made training courses at absolutely no additional cost! We pride ourselves on adapting our courses to suit your unique requirements, ensuring impeccable results. From workbooks to certificates and captivating presentations, our extensive customisation options include aesthetic design, course objectives, and eloquent language. To unlock your personalised training session, connect with our team of experts today.
In-House Customised training benefits: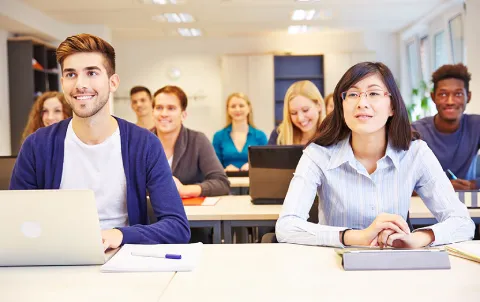 Creating Content (Contact us for Quotation)
Dive into a dynamic learning experience with our comprehensive personal training courses, spanning key corporate subjects like customer service and business management. But wait, there's more – you have the power to tailor-make your own content! Share your chosen topic and preferred course details, and watch as our expert team crafts a bespoke session designed just for you and your team. Gain exclusive ownership of the workbooks and materials, taking your professional development to new heights. Intrigued? Contact us today and let the journey begin.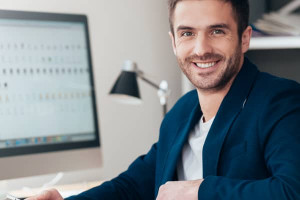 Instructor Led 1 on 1 Workshop
Embark on a captivating learning journey tailored just for you! Experience the excitement of selecting your desired course and reserving a 4-6 hour session with one of our masterful trainers. Enjoy the convenience of online Zoom workshops on a date that suits you – no waiting necessary. The time is now to elevate your skills and unlock new horizons.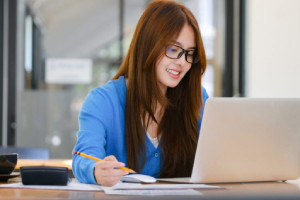 1 Hour Instructor Led Session
Elevate your skills and make the most of your downtime at work by joining an exclusive online session with our expert trainers! Delve into any module or workplace skill, tailored to your needs. Experience an engaging, interactive upskilling journey via Zoom for a power-packed hour.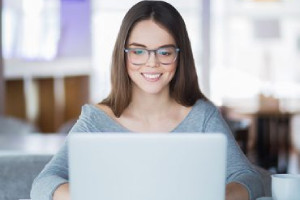 Self Directed Online Course
Immerse yourself in a dynamic and interactive learning experience with our diverse collection of pre-recorded courses, brimming with engaging activities, insightful videos, and stimulating assessments – all designed to be conquered at a pace that perfectly suits you.
Classroom Booking 1 Hr
Book in a 1hr session with one of our trainers
$110.00 AUD (per session)
Book Now