Managing Workplace Anxiety
Managing Workplace Anxiety Training
This session can be delivered anywhere in Australia. Including Sydney, Brisbane, Melbourne, Adelaide, Perth, Canberra, Parramatta, Geelong.
Discover the secret to overcoming the dreaded grip of anxiety in the workplace! Our transformative training course is designed to help you and your team conquer fear, apprehension, and worry, enabling you to thrive in a challenging environment. Dive into effective solutions for calming the storm of anxiety and witness your productivity soar while keeping employee turnover at bay. Don't just survive – master your workplace anxiety today and unleash your true potential.
Discover the secret to unlocking your team's full potential by boosting their mental well-being and nurturing a positive workplace! Our dynamic training course empowers employees and employers to champion mental health, embrace self-improvement, and continuously challenge themselves, ultimately driving productivity and morale to new heights. Elevate your team's performance even further by combining this essential training with our sessions on mental health, self-care, and self-improvement. Don't hesitate – contact us today and unleash your company's best self. Your team's transformation awaits!
Managing Workplace Anxiety Training Outline
Embark, on a journey as we start the day by exploring the personalities of our diverse participants and delving into the core of this workshop. Take this chance to discover your learning goals and take control of your adventure.
Topics covered in this course
Understanding Different Types of Stress
Unraveling the Enigma of Anxiety; Join us in this session as we navigate through the world of anxiety disorders. Before diving into understanding and identifying each type we will equip you with knowledge about common symptoms and distinctive characteristics. Lets uncover the mysteries surrounding anxiety together.
Physical Symptoms Associated with Anxiety
In this session you will explore approaches for treating anxiety disorders and gain insights into physical manifestations. This comprehensive understanding will help you grasp these conditions holistically.
Identifying Triggers for Anxiety
Get ready for a journey towards self awareness as we dive into the realm of anxiety triggers. Arm yourself with tools and strategies to overcome apprehensions, conquer fears and break free, from panics grip. Discover the truths within yourself. Emerge as the master of your own peaceful destiny.
Understanding the Difference, between Anxiety and Nervousness
Join us for a session where we delve into the complexities of anxiety and nervousness. We'll equip you with tools to manage anxiety symptoms and find peace.
Recognising Anxiety in Others
Explore the art of supporting individuals who display signs of anxiety in this session. Discover strategies that provide needed help to those who need it most.
Embark on a journey towards finding calm amidst anxietys challenges. Uncover powerful techniques that will empower you to navigate through times with ease. Don't miss out on this session that reveals the secrets to mastering your mindset.
Enhance your awareness. Learn how to respond swiftly in this captivating session. Discover the art of recognising situations and taking action when needed.
Embracing Positive Emotions
Unlock growth. Enhance your well being by effectively channeling your emotions. Join us for a session where you'll learn how emotional mastery can empower you in ways.
Knowing When to Seek Support
Gain insights into communication by attending this enlightening session. Learn skills, for connecting with others to address anxieties before they start disrupting your life.
At the end of the workshop participants will be encouraged to participate in a thought provoking question and answer session. They will also have the opportunity to create a plan of action to enhance their learning journey more.
Customised Training Session For Teams (Included No Charge)
Elevate your learning experience with our expert editing and workbook customisation services. We're committed to helping you reach your training objectives by tailoring our resources to perfectly align with your requirements. Collaborate with our team to refine and perfect the workbook before a session, ensuring a seamless and satisfying training journey every step of the way.
In-House Customised training benefits: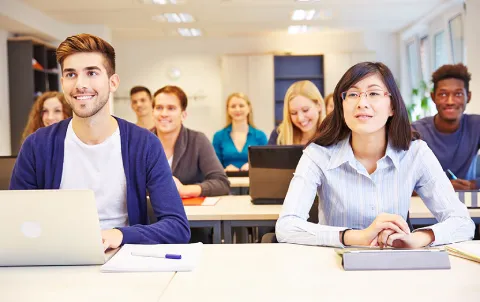 Creating Content (Contact us for Quotation)
Craft a one-of-a-kind learning experience tailored to your team's needs by developing an exceptional, reusable workbook with our team's expertise. Take pride in owning your own courseware, designed from the ground up to precisely hit the mark. Reach out to us to find out about pricing and how we can construct exceptional training materials exclusively for you.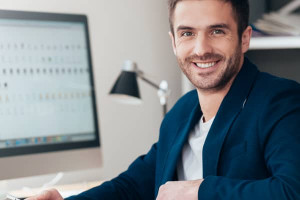 Instructor Led 1 on 1 Workshop
Embark on a personalised learning journey tailored to your schedule! Connect with our skilled trainers via Zoom and dive into your chosen course for an immersive 4-6 hour experience. Don't wait – book your date and elevate your knowledge with ease.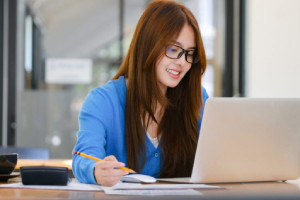 1 Hour Instructor Led Session
Elevate your prowess and rejuvenate your work downtime by joining an exclusive one-hour virtual session with our skill maestros. Delve into any module or course, sharpen your workplace abilities, and scale new heights – all on the dynamic platform of Zoom! Embrace the opportunity to ascend the ladder of expertise with ease and finesse.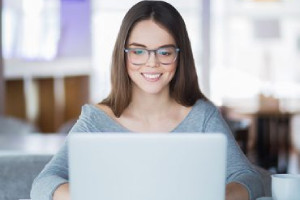 Self Directed Online Course
Embark on an intriguing learning experience with our courses, packed with interactive activities, captivating videos, and comprehensive assessments. Revel in the freedom to master the content at your leisure and personal pace.
Classroom Booking 1 Hr
Book in a 1hr session with one of our trainers
$110.00 AUD (per session)
Book Now