Team Building Training: Developing High Performance Teams
Are you ready to take your team performance to the next level? Our Team Building Session will provide a platform for building relationships, creating collaboration and optimising productivity. With engaging games that illustrate communication, cooperation & strategy skills as well as support systems – this session is designed with success in mind! Unlocking all these resources can help any organisation improve their results and lead them closer towards achieving their goals.
Working in a team can unlock many potentials, but managing different personalities and expectations within the group may be challenging. If your organisation is looking for ways to build effective teams that cooperate with one another and galvanise each other's strengths, then this training session should prove invaluable! We offer plenty of skills & tools as well as tailored solutions – such as learning how to motivate individuals on your team – so you can cultivate an unbeatable unit together with just one course!
Tailored Team Building (Training & Activities)
We run group training and workshops for businesses in Gold Coast, Adelaide, Darwin, Sydney, Parramatta, Perth, Canberra, Melbourne, Brisbane. For more information on this training session and a free custom outline please call 1300 810 725 or contact us here.
Team Building: Developing High Performance Training Outline
Our workshop will begin with an opportunity to get to know each other and familiarise ourselves with the journey. It's also a chance for every participant to identify their goals ensuring that everyone can make the most of this experience.
Topics covered in this course
In this session we will explore how team building can revolutionize a workplace drawing upon the principles of Tuckman and Jensens Four Phase Model. Participants will gain an understanding of teams. From their definition to the benefits they offer. Discovering how these elements lay the foundation, for success.
This session encourages participants to delve into the characteristics of team types. By uncovering these differences we can unlock effectiveness, efficiency and efficacy in terms of team performance!
The Initial Stage of Team Development. Forming
As the team comes together participants will discover how individual roles shape. Contribute to a forming stage. By comprehending each persons contribution everyone can work towards creating an environment to success!
The Second Stage of Team Development - Storming
In this session we will delve into the characteristics of this phase. Examine the interconnections, between leaders and followers. Get ready for an exploration of insights!
The Third Phase of Team Development. Norming
The team is prepared to take on the objectives with an understanding of their roles and responsibilities. As they begin working goals have been established and tasks are being addressed with dedication. It's time to move forward!
The Fourth Phase of Team Development. Performing
Through this workshop you will explore the elements of this phase that set it apart from its predecessors. Uncover what makes it unique and make your journey through each period more remarkable!
During this session team members will explore the advantages and disadvantages of building a cohesive unit. They will discover factors to consider when planning time together as they uncover strategies for fostering creativity and promoting collaboration within their teams!
This session encourages members to recognise the impact of scheduling and timing when organising team meetings. Discover how planned meetings can maximise progress, towards goals!
Working Together to Solve Problems
In this session we will focus on the importance of teamwork, in achieving outcomes. By exploring the strategy of using six thinking hats engaging in brainstorming sessions with team members and striving for consensus in decision making participants will gain insights into collaborative problem solving.
Upon completion of the workshop participants will have the opportunity to showcase their engagement by asking thought provoking questions and creating an action plan, for moving forward.
Customised Training Session For Teams (Included No Charge)
Our company prides itself in providing customised training courses that meet all of our client's individual needs. Whether they require changes to the course modules, content and manual or simply a different color scheme for hard copies; we have it covered! With no additional charges involved, you can rest assured knowing the perfect tailor-made solution is just one request away.
In-House Customised training benefits: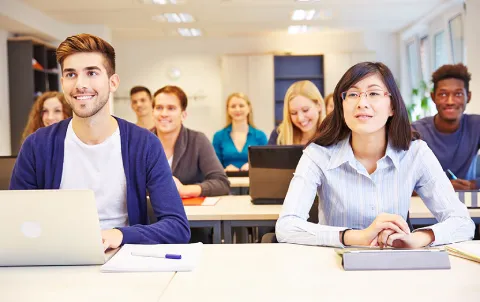 Creating Content (Contact us for Quotation)
Are you in need of a training course for your employees? Look no further! Our team has the resources and expertise to craft custom courses tailored specifically to meet your needs. From start-to-finish, we will develop an effective program which ensures that everyone is up-to-speed with essential skills. So don't hesitate: reach out today for more information on how our services can benefit you and your organisation!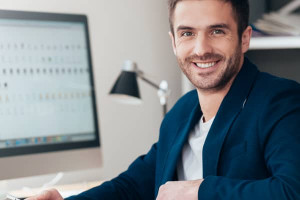 Instructor Led 1 on 1 Workshop
If you're looking to improve your skills and learn something new, our experienced instructors are the perfect people for the job! With flexible scheduling options plus convenient online meetings via Zoom, it's never been easier to book a session that best fits into your schedule. Spend 4-6 hours with one of our knowledgeable tutors at any date or time – no need to wait around anymore.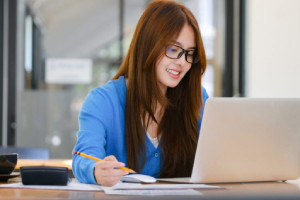 1 Hour Instructor Led Session
Improve your knowledge and skills with a one-hour Zoom session facilitated by an experienced trainer! Our experts will help you learn valuable workplace skills or delve deeper into any course modules. Take advantage of this opportunity to reach new heights in professional development – all from the comfort of home.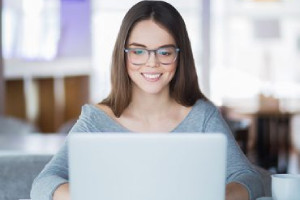 Self Directed Online Course
Take control of your learning journey! With these prerecorded courses, you can go at whatever pace works best for you while engaging with activities, testing yourself and watching informative videos.
Classroom Booking 1 Hr
Book in a 1hr session with one of our trainers
$110.00 AUD (per session)
Book Now