Negotiating For Sales Results
Negotiating For Sales Results Training
Our training programs span across the continent, from Brisbane to Perth and everywhere in between – allowing you access to quality education no matter where your quest for knowledge takes you! With courses held in major cities like Melbourne, Adelaide and Sydney as well as regional hubs such Parramatta and Geelong; our nation-wide coverage means there's something available near you. Even Australia's favourite holiday spots are catered for with offerings on both the Sunshine Coast and Gold Coast – so why not join us today?
Mastering the art of diplomacy and negotiation can be a life-long asset. From history's greatest diplomats using it to sway peace treaties, to merchants haggling for better deals – negotiators have tapped into their skillset time and again in order to find success. Even those moments during childhood when you weren't quite getting your way could've been made better with some smooth negotiations! If this sounds like something that would benefit you or anyone else, look no further than our customisable training sessions which range from mastering charismatic public speaking to developing expert interpersonal communication tactics; contact us today so we can help get started on achieving great feats through diplomatic skillfulness!
Negotiation is a powerful tool to champion ideals, create opportunities for progress and make key decisions that can shape the global landscape. Knowing how to effectively work with people from all backgrounds in order to secure mutually beneficial outcomes takes practice – but it doesn't have to be dull! With our interactive activities designed by experienced negotiators you will learn not only what works best when negotiating, but also have fun doing so. So let's get started on your journey towards becoming the ultimate negotiator today!
Negotiation For Sales Outcomes
Tailored Negotiation Results
Mastering the art of negotiation is essential for success in a variety of industries. Learn how to craft persuasive strategies that perfectly suit your team or industry's needs and create optimal outcomes with our customised workbooks. Our expert editing crew can help you unlock the power of negotiation, so don't hesitate to reach out if you have any questions! Preview samples available upon request.
Negotiating For Sales Results Training Outline
Topics covered in this course
At the start of the course participants will introduce themselves. Engage in a discussion to understand each persons goals. Everyone attending can expect to achieve their objectives within the workshop!
Participants will explore the world of negotiation delving into its forms and going through each step, along the way. From engaging in bargaining to handling negotiations participants will gain insights on how to express their opinions in any situation!
The Successful Negotiator
Take your negotiation skills to the level. Uncover the secrets of becoming a negotiator! Discover what distinguishes dealmakers from others and learn about communication strategies that're crucial for success.
Preparing for Negotiation
In this seminar attendees will acquire knowledge about negotiation strategies. They'll learn how to develop an approach by understanding fears and triggers conducting research, on both parties interests and determining their WAP (Walk Away Point) BATNA (Best Alternative To a Negotiated Agreement) WATNA (Worst Alternative To a Negotiated Agreement) or ZOPA (Zone Of Possible Agreements).
In this program we will guide participants in crafting documents and selecting negotiation venues. These skills will give them an advantage when navigating any business discussions they encounter.
Making the Right Impression
In this session participants will delve into techniques, for building connections through effective self presentation. From engaging in conversations to understanding attire and from making a first impression to mastering a confident handshake this event focuses on enhancing your position during negotiations.
Getting Off to a Good Start
During this session attendees will expand their understanding of fostering collaboration and creating communication. Strategies for setting boundaries and finding ground will be explored.
This session will address how to exchange information and navigate situations where negotiations don't start off smoothly.
Participants will learn six negotiation techniques. Have the opportunity to practice them through role plays.
Next participants will discover four obstacles that impede progress in negotiations. They will also learn how to transform these obstacles into advantages.
Next participants will discover four obstacles that impede progress in negotiations. They will also learn how to transform these obstacles into advantages.
Dealing with Negative Emotions
In this section we will explore strategies, for handling behaviours that may arise during negotiations.
Moving from Bargaining to Closing
By the end of the course participants will have an opportunity to voice any questions they may have and develop strategies, for achieving success.
This session will discuss ways to build win-win solutions, achieve a sustainable agreement, and reach consensus.
At the end of the course, students will have an opportunity to ask questions and fill out an action plan.
Customised Training Session For Teams (Included No Charge)
Paramount is a team dedicated to providing specially designed training courses to help our valuable clients upskill. We know that not every client learns the same topic the same way, so we made it possible for our clients to personally customise their chosen training courses. They can choose what to learn, and how to learn it. we will make specific customisations, and the training workbook will take shape. Learn why a customised training session is more effective and less retraining is needed. Contact our team for more direction, advice or information.
In-House Customised training benefits: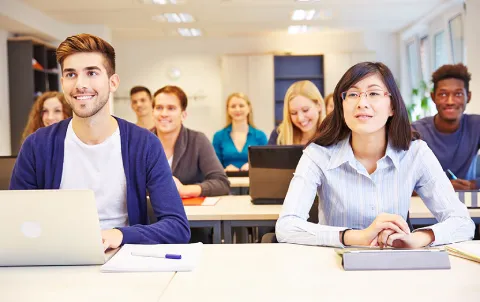 Creating Content (Contact us for Quotation)
Our team will always treat clients as special. We do not lump them in with one another; clients are unique to us, and we will provide them our very best service, always.  Due to the fact that every client is different, we may need to create modules or content to match their existing needs or objectives. We also provide the option of our team writing your courseware for your business for you. Contact us for more details.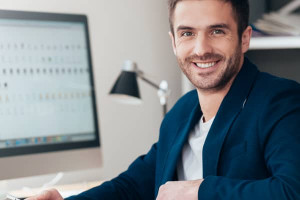 Instructor Led 1 on 1 Workshop
Choose your course and book in with one of our expert trainers. 4-6 hrs on a date specific to you. No need to wait for a date. Conducted online with Zoom. Duration 4-6hrs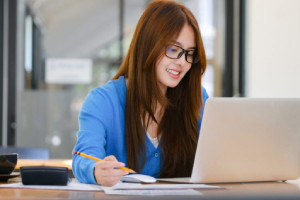 1 Hour Instructor Led Session
Meet with one of our expert trainers and discuss any module, course or workplace skill. Great to upskill and for downtime at work. Conducted online with Zoom. Duration 1 hr.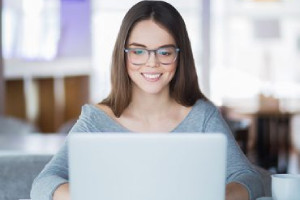 Self Directed Online Course
These courses are prerecorded with multiple activities, assessments and learning videos. Can be completed at your own pace.
Classroom Booking 1 Hr
Book in a 1hr session with one of our trainers
$110.00 AUD (per session)
Book Now