Problem Solving and Decisions
Problem Solving & Decision Making Training
This course is available anywhere in Australia. Including Sydney, Brisbane, Adelaide, Perth, Canberra, Parramatta, Melbourne, Geelong, Gold Coast.
Does your organisation require further problem solving and decision making skills for their staff? Our Problem Solving and Decision Making Training is designed to provide the necessary expertise. We cover all aspects of identifying problems, increasing productivity through strategic thinking, as well as teaching participants how to make effective decisions which reflect real world scenarios. Plus, with multiple delivery styles available plus customisable material we can tailor a unique solution that caters directly to you!
In the ever-evolving world of work, it's more important than ever that employees have strong problem-solving skills. This session will give them an edge by providing a set of techniques they can use to make informed decisions and tackle challenging situations head on. With these tools in hand, their vision for tackling workplace obstacles will become sharper – giving them the ability to confidently be ready for anything!
Through our training session, participants can equip themselves with the skills and knowledge to become experts in problem solving. We provide comprehensive guidance on how individuals can acquire rational thinking systems and methods that will allow them to make informed decisions for their business' growth. Creating creativity and innovativeness are key elements for success – so join us now to unlock this advantage!
Tailor Made Problem Solving
Paramount Training and Development delivers unparalleled training experiences, tailored to meet the needs of your team. Our Impact System guarantees a magnificent journey towards successful outcomes – supported by our innovative methods that have established us as worldwide leaders in the field of corporate education.
For more details and other requests, feel free to contact us on 1300 810 725.
Problem Solving & Decision Making Training Outline
In this course we will have discussions to explore areas of focus and help participants define their specific learning objectives. It's an opportunity to ensure that everyone benefits from this experience and achieves outcomes!
Topics covered in this course
Through a workshop participants will embark on a journey of self discovery. They will explore the essence of problem solving and decision making by breaking down the elements involved in defining a challenge. These theories will then be applied to real life scenarios through a practical case study.
In the phase participants can delve deeper into the realm of decision making by examining types of decisions. They will learn how to differentiate between facts and data as part of their analysis process while mastering used frameworks for making informed choices.
Participants will gain insights, into their approach, to problem solving by reviewing the pre assignment. This exercise allows them to assess and refine their strategies when faced with challenges.
The Problem Solving Model
During this session participants will learn about a three phase model that can be applied to resolve issues effectively. To reinforce understanding they will have the opportunity to test out this model through crafted case studies that bring it all together seamlessly!
The Problem Solving Toolkit
In this session we will take a dive into seven tools for problem solving. These tools are designed to help you overcome the challenging obstacles. We will explore two approaches; levels of service and fishbone analysis. Additionally we'll delve into thinking techniques such as brainstorming and brain writing. Get ready for some insights!
Now that participants have an understanding of the concepts covered in this course they will engage in a case study to demonstrate application.
This session aims to equip participants with the resources to effectively address business challenges using SWOT analysis within their organisations. Discover how employing this method can create an lasting impact!
Making Good Group Decisions
Participants will receive an in depth exploration of the fundamentals, behind group problem solving enabling them to tackle any issue as a team.
Analysing and Selecting Solutions
In this workshop we will explore the heart of problem solving; how to make decisions. Join us as we delve deeper into this model and uncover tools for achieving success!
This course offers participants an opportunity to explore and enhance their problem solving abilities.
You can expect to gain insights, on organisation, planning and follow up strategies as well as analysing outcomes adapting to changes and celebrating achievements!
This course has been developed to provide students, with the skills and knowledge needed for success. Towards the end of the program you will have an opportunity to engage directly with our facilitators by asking questions and finalising an action plan.
Customised Training Session For Teams (Included No Charge)
Our team is always on hand to tailor your training course content in any way you desire – for free and within the day's working hours! We can customise logos, styling, design aesthetic and even word choice as needed. Your workbooks, presentations and certificates of proficiency will truly be unique with us; book a course today to revel in our superior customisation services!
In-House Customised training benefits: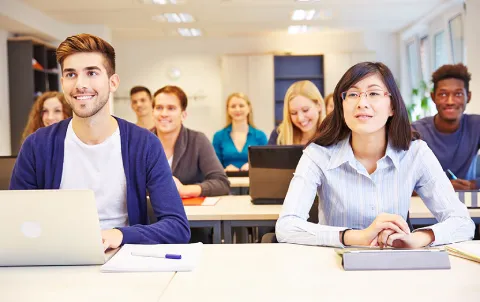 Creating Content (Contact us for Quotation)
Our clients can rely on us for comprehensive and customizable training solutions. We are proud to offer a broad library of course topics, as well as free courses upon request – just let us know what subject matter you would like included! Furthermore, we provide complete control by offering courseware that can be purchased directly from our team – so don't hesitate to contact us with any inquiries about your trainng needs.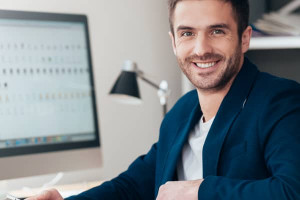 Instructor Led 1 on 1 Workshop
Accelerate your growth and learning in a convenient, tailored way! With our expert trainers guiding you through the process, choose from one of our courses to find out more about yourself. Our online sessions via Zoom offer four-to-six hour dates catered exclusively for you – no need to wait around anymore; take that first step towards enhancing your skills now!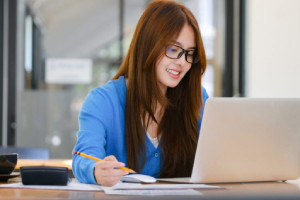 1 Hour Instructor Led Session
Let one of our experienced coaches walk you through any module, course, or workplace skill—perfect for sharpening up those skillsets. Take the hour to improve in on what really matters and start making a difference today! Our sessions are conducted over Zoom conveniently from your home or office.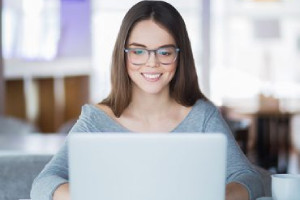 Self Directed Online Course
Uncover your inner potential with our selection of prerecorded courses filled with engaging activities, evaluations and informative videos. Flexible pacing allows you to move through the material on your own schedule.
Classroom Booking 1 Hr
Book in a 1hr session with one of our trainers
$110.00 AUD (per session)
Book Now