Change Your Thinking Training
Becoming an asset to any organisation or business is as easy tapping into your potential for great thinking. By participating in our 'Change Your Thinking' Session, you can create fresh new ways of discovering solutions and opportunities that could be the game-changer! We'll dive deep into 6 different problem solving hats and how emotion affects our analytical ability – giving you the power to think smarter rather than harder.
Looking For Different Objectives?
Ready to think differently and become a creative problem-solver? This training session helps you improve your ability to learn quickly, come up with unique solutions for challenges, and be more productive in meetings. Through interactive activities and personalised instruction from our experts, you'll gain valuable skills that will help boost performance at work – all without breaking the budget! For details on this incredible opportunity call us today at 1300 810 725.
Interested in boosting your problem-solving abilities? Take the first steps today with our new training sessions available across Australia! From Perth to Parramatta, learn innovative methods and broaden your perspective for smarter decision-making.
Change Your Thinking Training Outline
Are you looking to take your creative thinking skills and problem-solving abilities to the next level? This session can help sharpen those cognitive tools, giving individuals an edge in meetings, teamwork brainstorming—and even daily life. With its innovative approaches designed for high performance mindsets, it promises a powerful ability of gaining new knowledge quickly while fostering different ways of viewing challenges!
Topics covered in this course
To gain new insight, why not take a step back and look at things from another angle? By adjusting the emotion you feel when viewing an issue or situation, it can open up your perspective to allow for more creativity in discovering resources and coming up with ideas. With this broader outlook comes greater understanding – creating opportunities that were otherwise hidden!
The Problem-Solving Model
Understanding the Problem-Solving Model gives us invaluable insight into how we can identify and resolve challenges. Through this discussion, participants have the opportunity to learn more about methods of problem solving that can help them become better equipped for effective resolution in any situation.
Edward DeBono's 6 distinct Thinking Hats
Businesses today recognise the power of Edward DeBono's 6 thinking hats method – a great tool to generate different perspectives and enrich meetings. Teams can increase their value by taking advantage of this innovative technique, which encourages everyone in the room to contribute valuable insights.
Creativity and Passion Development
Participants will be able to learn how a burning enthusiasm and creative spirit can help you bring your dreams to life! Developing new ways of thinking will open up paths for bigger and better ideas, allowing you to take inspired action. With fire in your belly and imagination in the air, there's no limit on what is possible.
Reprogramming through Self Talk
Our trainer will assist the participants in discovering innovative ways to reorganise their behaviour, become more driven and stimulate creative thinking. This training is designed to furnish them with the mindset pivotal for resilience and inspiration!
By integrating NLP Neuro Linguistic Programming techniques, this program offers users a mindset of high performance and achievement-orientated outcomes.
Wrapping up the session, your team will have an opportunity to voice their inquiries and develop a course of action for implementation. Don't forget to seize this chance – it's essential in setting you all on track towards success!
Customised Training Session For Teams (Included No Charge)
Learn why customizing your training is the key to unlocking potential in any team. Traditional solutions and providers may be able to offer some level of knowledge, but by creating content tailored specifically for your staff you can create a learning experience that's far more likely to have an impact. Discover how our unique approach offers experiences that are adaptive, suited exactly for what each individual needs – no matter their region or industry!
In-House Customised training benefits: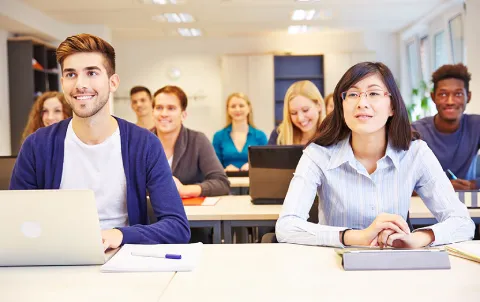 Creating Content (Contact us for Quotation)
Does your team need more than the average training materials to reach its fullest potential? Look no further! We offer exclusive content created by our experienced professionals that will give you and your staff edge it needs. Not only are we able to tailor-make a course specifically for you, but also under our Courseware Service -you can own any of these courses produced here in-house . Unlock all the possibilities with us today!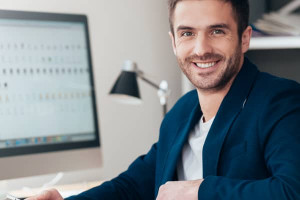 Instructor Led 1 on 1 Workshop
Work towards a brighter career with one of our experienced instructors! Book your individualised course today – no need to wait for scheduled dates. Our remote sessions via Zoom span 4-6 hours, so you can reach success in your own time and from the comfort of home.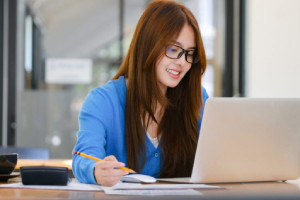 1 Hour Instructor Led Session
Our highly qualified expert trainers are ready to help you reach your potential and develop important skills. Connect with us via Zoom for a 1-hour session to discuss any module, course or workplace skill that will make an impact in the working world. Take this opportunity now – invest in yourself!
Classroom Booking 1 Hr
Book in a 1hr session with one of our trainers
$110.00 AUD (per session)
Book Now