Leadership Skills Essential Skills – Mastering Communication in the Workplace
Being a leader requires communication skills. The ability to communicate well is essential, for creating an collaborative work environment.
Here are some tips to help you enhance your communication skills as a leader
1. Listening; Make it a habit to actively listen to others. Pay attention ask clarifying questions and genuinely show interest in their perspectives. This not promotes understanding but also helps build trust among team members.
2. Clear and Concise Communication; Avoid any ambiguity in your messages. Clearly express your thoughts and expectations using language when conveying complex ideas. Ensure that everyone on your team comprehends the goals and tasks at hand.
3. Empathy; A great leader understands the emotions of their team members. Cultivate empathy to create a work environment and establish connections with your team members. Emotional intelligence plays a role in leadership.
4. Feedback Skills; Regularly provide feedback to your team members. Recognize their achievements while addressing areas for improvement. Constructive feedback is a tool for professional growth within your team.
5.Adaptability; Different situations require communication styles. Adapt your approach based on the context. The individuals involved. Implementing these strategies you can enhance your leadership abilities by improving communication, in the workplace.
Being adaptable, in how you communicate improves your capacity to connect with a variety of personalities within your team.
6. Resolving Conflicts; Work on developing the ability to resolve conflicts in a manner. Deal with conflicts promptly. Lead your team towards finding solutions. A leader who can navigate and resolve conflicts effectively fosters an productive work environment.
By honing your communication skills you establish the groundwork, for leadership creating a workplace where ideas flourish, collaboration thrives and individuals feel listened to and appreciated.

Developing Exceptional Leadership Skills; A Guide, to Achieving Success
Leadership a factor in achieving success across domains such as business, politics and education encompasses a wide range of skills that are accessible to everyone. It is an art that can be refined through dedication and practice. In this exploration we will delve into the intricacies of leadership skills understanding what they entail and why they are crucial. Discover how individuals can nurture these abilities to establish a presence in any field.
Revealing the Secrets of Effective Leadership;Leadership skills encompass a combination of qualities, habits and competencies that empower individuals to forge their path inspire others and collectively achieve goals. Widely recognized as skills that can be developed over time lets embark on a journey through the magnificence of leadership capabilities;
Mastery of Communication; Leaders go beyond conversation; they adeptly articulate their vision, ideas and expectations with captivating charm. Their words become a source of inspiration and motivation for those who follow them.
The Impact of Empathy; Empathy is a quality found in leaders that enables them to understand and share the emotions of others. It acts as a catalyst, for building trust. Allows leaders to connect with their teams on a level.
Making Decisions; Leaders play a role, in making choices and they approach these decisions with careful analysis weighing the pros and cons before selecting a path that aligns with their goals and values.
Problem Solving Experts; Leaders excel at identifying challenges navigating through times and inspiring their teams to come up with solutions.
Adapting to Change; In a changing world leaders have the ability to adapt flexibly. They embrace flexibility. Guide their teams through evolving landscapes.
Motivating Powerhouses; Leaders possess the ability to ignite passion and commitment within their team members. By setting standards through their actions they consistently motivate those around them.
Skillful Conflict Resolution; Leaders are masters of conflict resolution. They handle challenges adeptly while ensuring that disagreements do not disrupt the harmony of the team.
The Impact of Leadership Abilities
Achieving Goals; Effective leadership turns dreams into reality. A skilled leader unites a team harnesses their energy and propels them towards victory.
A Dynamic Team; Leadership abilities unlock the potential of a team transforming it into an entity that thrives in a collaborative and purpose driven environment.
Encouraging Innovation; Effective leaders create an atmosphere that nurtures innovation among their teams empowering individuals to think take calculated risks and contribute their ideas.
Driving Organizational Success; Leadership plays a role, in the growth and sustainability of organizations. Skillful leaders navigate through challenges adapt to market changes and steer their teams towards prosperity.
Personal Development; Developing leadership skills is a journey that brings about growth. It boosts self confidence strengthens relationships and opens doors for career advancement.
The Art of Developing Skills
Education and Training; To gain an understanding of leadership dynamics it is valuable to pursue education participate in workshops and engage in leadership development programs.
The Power of Mentorship; Mentors possess a wealth of wisdom and knowledge that they are willing to share. Learning from their experiences can accelerate your path towards becoming a leader.
Practice Makes Perfect; Like any art form leadership flourishes with practice. Engage yourself in leadership roles within volunteer organizations, projects or small teams to gain experience.
Self Reflection; Self awareness is a component of leadership. Regularly reflecting on your strengths and areas, for improvement fosters growth.
In conclusion
Leadership skills play a role, in achieving success in areas, such as the business world, communities and even within your own family. They are not something that we are born with but qualities that can be discovered and improved upon. By mastering communication understanding others perspectives making decisions finding solutions to problems being adaptable motivating others and resolving conflicts effectively you can become a leader who guides others towards shared successes. Embark on the journey of developing your leadership skills with confidence and witness how you navigate the path to success, with unwavering authority.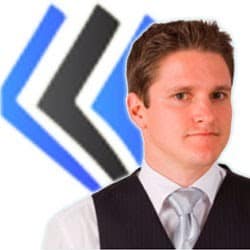 David Alssema is a Body Language Expert and Motivational Speaker. As a performer in the personal development industry in Australia he has introduced and created new ways to inspire, motivate and develop individuals.
David Alssema started his training career with companies such as Telstra and Optus Communications, and then developed Neuro-Linguistic Programming (NLP) within workplace training as principal of Paramount Training & Development.
As an author/media consultant on body language and professional development David has influenced workplaces across Australia. He contributes to Media such as The West Australian, ABC Radio, Australian Magazines and other Australia Media Sources.