Workplace Bullying; Understanding and Dealing with the Problem
Introduction; If you or someone you know is facing workplace bullying this resource offers insights, into what it entails the impact it can have and steps to effectively address it. Your safety and well being in the workplace are of importance.
Defining Workplace Bullying; Workplace bullying refers to repeated instances of treatment directed by one individual or a group towards another person, within the work environment. This kind of behaviour is often seen as unfair and inappropriate involving actions that make workers feel intimidated offended, degraded or humiliated. It can happen in the presence of colleagues, clients or customers.
What Constitutes Workplace Bullying? Workplace bullying encompasses forms of mistreatment including physical, social or psychological abuse inflicted by employers, managers, colleagues or even groups within a work environment. It can occur across types of workplaces such as offices, shops, cafes, restaurants, workshops, community organisations and government entities. Individuals in roles such as volunteers, interns, apprentices well as casual and permanent employees can be impacted by workplace bullying. It's important to note that some forms of workplace bullying are even classified as offenses, like violence, assault or stalking which should be reported directly to the police.
Recognising Workplace Bullying; Identifying instances of workplace bullying is essential. It may manifest in ways;
Repeated hurtful comments that attack your work performance or personal attributes. Sexual harassment including contact or explicit remarks that make you feel uncomfortable. Being excluded from work related activities or collaboration which isolates you from your colleagues. Experiencing harassment, mind games or tactics of group intimidation. Facing intimidation that aims to make you feel undervalued. Being given tasks that have no relation, to your role. Dealing with job demands within timeframes. Having your work schedule deliberately altered to hinder your performance. Not being provided with information required for your job. Experiencing acts such as pushing, shoving or threats with objects. Going through initiations or Hazing rituals that humiliate individuals in order to gain acceptance within a team.
Impact of Workplace Bullying; Workplace bullying can have effects on individuals including;
Reduced performance levels. Decreased confidence in ones work abilities. Feelings of fear, stress, anxiety or depression. Negative impacts on life including relationships and studies. A strong desire to avoid work altogether. Growing distrust towards employers and colleagues. Lowered self esteem. Overall poor well being. Physical symptoms like headaches, backaches and disturbances, in sleep patterns.
Not all workplace practices that may seem unfair such as transfers, demotions, discipline, counselling, retrenchments or terminations should be considered as bullying. Long as these actions are carried out reasonably and, within boundaries they may not qualify as bullying.
When facing workplace bullying it's important to remember that you have rights and support available to you. These include;
The right to a workplace where violence, harassment and bullying are not tolerated. If you are under 16 years old and experiencing bullying consider whether it also falls under the category of child abuse. Bullying can also be viewed as a form of discrimination if it targets factors such as age, sex, pregnancy, race disability sexual orientation religion or other protected characteristics.
Employers have responsibilities under Occupational Health and Safety regulations and anti discrimination laws to ensure a working environment. Allowing bullying to persist goes against these obligations. It is the responsibility of everyone in the workplace to create an safe environment. If you witness harassment or bullying taking place in your workplace make sure to provide support, for the individual and guide them on how they can take action.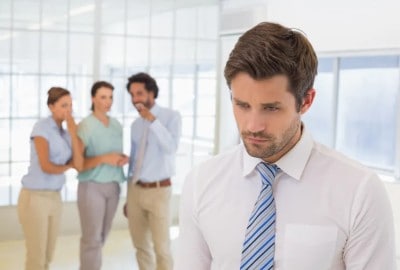 If you find yourself facing bullying, at your workplace here are some steps you can consider taking;
Familiarise yourself with your workplaces policy on bullying and their complaint procedure. Keep a record of incidents. Make note of the actions you have taken to address them. Reach out for support from someone you trust or contact support services, including your union if applicable. If you feel safe and confident approach the person who is bullying you and calmly express your discomfort with their behaviour. Report the situation to someone at work who can help, such as your supervisor, a harassment contact officer or a representative for health and safety. If the issue remains unresolved. Gets worse seek information and advice from relevant authorities such as workplace health and safety bodies, human rights commissions or unions specific to your industry. If necessary consider making a complaint to state or territory workplace health and safety authorities or even the human rights commission in your country.
Seeking Help; In case your internal complaints within the workplace do not result in action against bullying there are options available to seek assistance.
Examples of Repeated Behaviours that Qualify as Bullying; Workplace bullying can take on forms such, as;
Undermining an employees work, not giving them credit setting them up for failure and constantly reminding them of errors.
Threatening an employees self esteem and job position.
Keeping employees away from opportunities, information sharing and social interaction.
Imposing deadlines and excessive pressure.
Continuously criticising unfairly.
Unjustly blaming employees without any basis. Assigning tasks that are unreasonable.
Using stares and intimidating gestures.
Displaying behaviours like shouting, screaming or using language.
Deliberately isolating co-workers on purpose.
Sending emails or notes with a tone.
Controlling resources and supplies for gain.
Engaging in teasing, humiliation and playful banter that goes far.
Deliberately insulting others. Participating in conversations, behind their backs.
Monitoring your colleagues excessively.
Taking credit for the work of others.
Steps to Address Bullying, at Work; If you feel that you are being bullied there are actions you can take;
Inform your supervisor the person in the chain of command or HR about the situation. Keep records of bullying incidents. Collect evidence that contradicts any accusations made by the bully such as time sheets or audit reports. If you feel comfortable have a witness during meetings with the bully. Report the behaviour to the authority. Supporting Colleagues; If you witness someone being bullied show support for the victim. Consider addressing the bully in a manner if it feels appropriate to do so. If the issue persists inform a supervisor or HR.
Role of Supervisors; Supervisors play a role in minimising and discouraging bullying by;
Educating employees about behaviour in the workplace. Raising awareness about bullying. Encouraging employees to report instances of bullying. Promoting an open door policy where employees feel comfortable discussing their concerns. Developing conflict resolution skills among team members. Creating an environment that fosters autonomy individual growth through challenges and clear expectations. Demonstrating a commitment, to maintaining workplace behaviour.
When someone observes or reports bullying incidents supervisors should follow these steps;
Give attention to the complaint. Promptly initiate an investigation. Address instances of bullying behaviour and acknowledge how it impacts others. Evaluate the scope and prevalence of the bullying incidents. Seek advice, from HR regarding measures to be taken.
To sum up workplace bullying is a matter that has repercussions on individuals well as organisations. By acknowledging its existence taking measures and fostering a culture of respect workplaces can create more productive environments, for all individuals involved.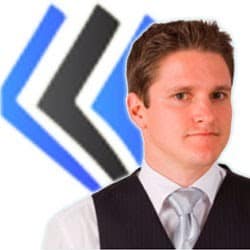 David Alssema is a Body Language Expert and Motivational Speaker. As a performer in the personal development industry in Australia he has introduced and created new ways to inspire, motivate and develop individuals.
David Alssema started his training career with companies such as Telstra and Optus Communications, and then developed Neuro-Linguistic Programming (NLP) within workplace training as principal of Paramount Training & Development.
As an author/media consultant on body language and professional development David has influenced workplaces across Australia. He contributes to Media such as The West Australian, ABC Radio, Australian Magazines and other Australia Media Sources.