Workplace Bullying: Is it getting worse?
Workplace bullying is a problem where individuals are mistreated in the workplace causing emotional harm. This mistreatment can come in forms, such, as verbal or nonverbal abuse, psychological torment, physical harm and even humiliation. What sets workplace bullying apart is that it happens within the rules and policies of the organisation and society making it difficult to address. In cases those who engage in workplace bullying have positions of authority over their victims although they can also be colleagues or sometimes even subordinates.
Extensive research has looked into how the context and group dynamics contribute to prolonging bullying behaviour. Bullying can be either covert or overt sometimes going unnoticed by ups but known by many within the organisation. Its negative effects go beyond the targeted individuals. Can lead to a decrease in employee morale and a shift in organisational culture. Workplace bullying can manifest as supervision, criticism or hindrance to career progression.
Defining Workplace Bullying
Although there is no accepted definition of workplace bullying due, to its complex and multifaceted nature researchers have put forward several explanations;
According to Olweus workplace bullying occurs when individuals consistently perceive themselves as being subjected to negative treatment over an extended period making it challenging for them to protect themselves. Einarsen, Hoel, Zapf and Cooper describe workplace bullying as harassment, offensive behaviour, social exclusion or actions that negatively affect someones work tasks. It involves repeated and regular incidents over a time (around six months) that result in the target experiencing systematic negative social actions. Researchers from the Arizona State University's Project for Wellness and Work Life define workplace bullying as a combination of tactics involving forms of communication and behaviour. Gary and Ruth Namie define workplace bullying as mistreatment that harms ones health. This mistreatment can involve abuse, threatening behaviour, humiliation, intimidation, sabotage or any combination thereof that interferes with work. Pamela Lutgen Sandvik expands on this definition by including nonverbal aggression, in the workplace. This encompasses attacks, social exclusion and numerous other hurtful messages and hostile interactions.
Workplace bullying, according to Catherine Mattice and Karen Garman involves communication, manipulation and actions that aim to humiliate or degrade individuals. This behaviour creates a power dynamic leading to harm, for both targets and co-workers while also causing significant financial damage to organisations. Dr. Jan Kircher suggests redefining workplace bullying as aggression within the workplace while emphasising its connection to culture.
To better understand workplace bullying it is important to consider characteristics such as repetition, duration, escalation, power imbalances and intended harm. These traits help differentiate bullying from isolated incidents or other job related stressors.
The lack of a language to describe workplace bullying makes it difficult for individuals to address their experiences of abuse and seek justice. Using euphemisms, like incivility or difficult people undermines the impact of bullying on victims and shifts blame onto targets by labelling them as insubordinate when they resist mistreatment.
Various factors, including status, education, age, industry, occupation, disability and others can impact the likelihood of experiencing bullying in the workplace. The causes of workplace bullying are often linked to the culture within a company. In organisations where employees and managers feel they have support or implicit approval, from management for their behaviour workplace bullying is more likely to occur. This type of behaviour is often associated with a management style that creates fear among subordinates and allows supervisors to assert their authority.
Bullying at levels within an organisation can have ranging effects as it may trickle down with supervisors targeted by bullying offloading their aggression onto their subordinates. This situation poses a threat to productivity within the organisation. The relationship between stress and workplace bullying has been highlighted in relation to health and safety regulations. The UK Health and Safety Executive (HSE) has issued guidelines that emphasise the importance of managing employee relationships to prevent bullying. The HSE Management Standards define behaviours that address the causes of stress and provide a framework for identifying and addressing bullying behaviour within organisations.
Acceptance of workplace bullying varies across cultures affecting how individuals perceive and respond to behaviour. Additionally geographical location plays a role, in influencing the prevalence of workplace bullying.
Different cultural aspects like the extent of power differences the balance, between masculine and feminine qualities and the level of individualism or collectivism all have an impact on how people view and deal with bullying. To sum up workplace bullying is a problem that has definitions and various factors that influence its occurrence and perception. It presents challenges for both individuals and organisations highlighting the importance of addressing and preventing behaviour to foster healthier and more inclusive work environments. A thorough understanding of workplace bullying along with organisational elements are crucial, in addressing this issue.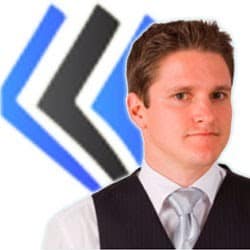 David Alssema is a Body Language Expert and Motivational Speaker. As a performer in the personal development industry in Australia he has introduced and created new ways to inspire, motivate and develop individuals.
David Alssema started his training career with companies such as Telstra and Optus Communications, and then developed Neuro-Linguistic Programming (NLP) within workplace training as principal of Paramount Training & Development.
As an author/media consultant on body language and professional development David has influenced workplaces across Australia. He contributes to Media such as The West Australian, ABC Radio, Australian Magazines and other Australia Media Sources.