Why Should You Invest Into Customer Service Training?
What is the cost of Customer Service Training to your business?
It's possible you have heard the expression, "Customer service doesn't cost." It pays. Forward-thinking companies understand the importance of investing time and money in training their employees to provide excellent customer service.
According to the dictionary, investment is "the expenditure of money with the objective of making profits." While many businesses invest in developing products and advertising, some fail to recognise the importance of training employees to provide excellent customer service.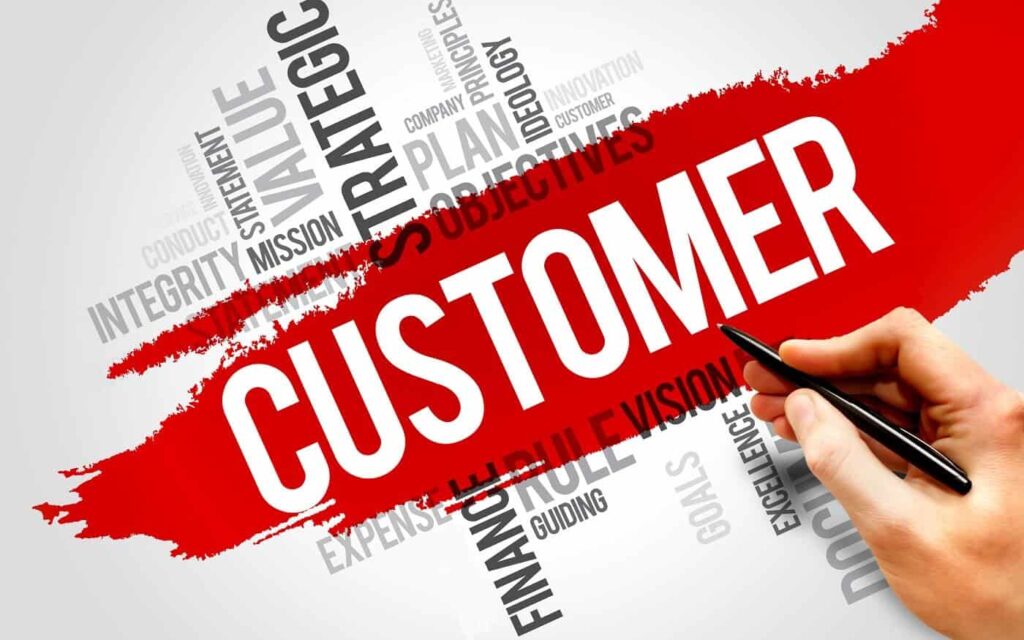 This is a sure-fire way to disappoint customers and reduce customer satisfaction. The lack of investment in your support staff. Continue reading to learn more about how customer service training can impact your business and how you can get started.
Customer service training is a way to teach support staff the skills they need to improve customer satisfaction. This includes teaching customer service skills, product details and using customer service software to ensure the best possible experience across all channels.
For young employees or those who are new to customer service, it may be necessary to provide training in order to become familiar with the basics of their job. It's a good idea for more experienced employees to offer continuing education and development.
CSRs and frontline employees can benefit from training on topics like phone etiquette or how to deal with difficult customers. You don't need a trainer if your company is small or you don't want to spend the time, there are many online courses that can be accessed at a fraction of the cost.
Why is Customer Service Important?
Your business's customer service is important because it retains customers and extracts greater value from them. Businesses can recoup their customer acquisition costs by providing excellent customer service. They also cultivate loyal customers who refer customers to them, serve as case studies and provide testimonials and reviews.
A 5% increase in customer retention can translate into a 25% increase in profit. Repeat customers are 67% more likely to spend with your brand, which in turn means that your business will have to spend less.
Next, consider what customer service behaviors you can use to make the greatest impact on customer actions.
Your customer service training will impact customer satisfaction, even though it is directed at employees. It's not good to speak with rude or uninteresting customer service representatives. But investing in customer training could help change that. Your employees will learn the basics of customer service and be able to provide excellent service.
Although these issues (and others like them) can be avoided, companies must go beyond the call of duty to discover what employees want and then deliver it. This is something that the best companies understand. Richard Branson famously said that customers are second and employees first.
How Can Your Business Benefit?
There is more to investing in employees than just good feelings. It's a great opportunity for business.
It's a benefit. Employee development can be viewed as a benefit and is something that employees consider when looking for a job. Hourly workers are not always entitled to the same benefits as salaried employees in larger companies. Employer development is a way to gain a competitive edge over similar jobs and salaries.
It builds loyalty. Loyal employees won't be prone to quit. This is what employee retention means. Employees feel valued and loyal when their employer offers training and development.
It improves your reputation. It is a great way to build a reputation as an employer who cares enough about training employees. It is easy for people to know who is a good employer, which can impact sales and the hiring process.
It attracts good people. You can attract people who want to improve themselves by offering training, continuing education and conference attendance. This is the employee you want to hire.
Employee development prepares your employees for promotion to manager or daily worker, and also shows you which employees are most qualified for that promotion. It is better to learn about your strengths and weaknesses while training than on the sales floor talking with customers.
Employee development is a way to keep your employees interested at work and prevent boredom. This removes the boredom that comes with a monotonous job.
You know that confident, engaged, well-trained employee we were talking about? They will do more for you over the long-term. Employees will become more productive and competent, which will help you save money. Employee development can also increase output and sales. It doesn't matter what, it's good for your bottom-line. That's why many business owners consider employee development an investment, not an expense.
It is a fact that good training takes money. You want your employees to take part in the training you offer. If you don't know if your trainees will be able to use the learning that you have created, why invest in learning and developing?
These two points may seem to be a strong argument against training. However, you should still do it. It doesn't matter if your workers are not required to attend the training you offer, but having good training materials on hand is essential. Your brand, customer experience, and your contractors' hunger for learning are all important.
Learn more about Customer Service Training here.