When it comes to managing a business the importance of providing customer service cannot be overstated, especially when resources are limited. The success or failure of a company depends heavily on investing in this area and reaping its rewards.
The Advantages of Exceptional Customer Service
1. Boosted Business Growth through Client Retention;
Delivering client service can serve as an asset for both retaining current customers and building new relationships. It's worth noting that satisfied long term clients often become the advocates for your business. This form of marketing brings benefits without incurring additional expenses.
2. Cost Effectiveness in Retaining Customers;
Research shows that companies that prioritise customer service experience lower Customer Acquisition Costs (CAC). By making investments in this aspect your company can reduce obligations and find it more cost effective to retain existing customers rather than acquiring new ones.
3. Premium Pricing for Quality Service;
An impressive 80% of customers are willing to pay extra for customer service. Investing in this area not brings gains but also fosters trust and loyalty which are crucial elements for long lasting success, in todays competitive market.
4. Increased Customer Value;
By providing customer service you can enhance customer loyalty and their perception of your brands value. Understanding the metrics of customer lifetime value is crucial, in unlocking the potential of your customer base. This knowledge gives you the power to make decisions about growth opportunities ultimately leading to increased customer loyalty and value.
5. Boosting Revenue Generation;
Research confirms that an impressive 89% of customers remain loyal after receiving customer service. This unwavering loyalty directly translates into sales transactions. Consequently higher profits.
The Intersection of Customer Service and Marketing Strategies
Insights from Customer Service Representatives
Engaging in conversations with customers through your service representatives can provide insights into their experiences. This feedback plays a role in refining your products and marketing strategies ultimately enhancing brand perception and engagement.
Proactive Customer Service as a Marketing Opportunity
Taking an approach to customer service not fosters positive feedback and loyalty but also creates opportunities to market new features or services. This approach ensures that customers feel heard and valued strengthening their connection with your brand.
Personalisation Drives Online Conversions
Tailoring customer experiences can lead to a 8% increase in conversion rates. Personalised services not build trust and loyalty. Also strengthen the mutually beneficial relationship, between marketing and sales.
Customer service plays a role, in the success of any business. It serves as the point of contact between a company and its customers acting as a link that connects products or services with the individuals who use them. In todays business landscape providing customer service is not just an option; it is an absolute necessity. Here are several compelling reasons highlighting the significance of customer service in the workplace.
1. Establishing Trust and Credibility
Trust forms the bedrock of a customer business relationship. When customers experience customer service and receive effective assistance they feel valued and heard. This fosters trust in the brand, which ultimately leads to customer loyalty. An asset for long term success.
2. Retaining Customers
While acquiring customers is undoubtedly important retaining existing ones holds equal if not significance. It is more cost effective to retain a customer than to acquire an one. Satisfied customers are more likely to return for repeat purchases. Also become advocates, for your brand by referring others.
3. Bolstering Brand Reputation
A strong reputation can be considered one of a company's assets. It takes time and effort to build. Poor customer service can swiftly tarnish it. Delivering customer service helps uphold your brands reputation demonstrating your commitment to excellence at every touchpoint. Word of mouth recommendations, online reviews and the power of media have made it incredibly convenient for customers to share their experiences. Positive encounters play a role, in creating your brands reputation and drawing in customers.
4. Gaining a Competitive Edge
In a market saturated with products and services exceptional customer service can truly set you apart. When customers receive support they are more inclined to choose your business over competitors even if it means paying higher prices.
5. Mitigating Negative Publicity
In todays era negative experiences can swiftly gain momentum online. Social media platforms and review websites provide customers with the means to voice their frustrations to an audience. By promptly and professionally addressing issues you can transform customers into ones while minimising potential damage.
6. Boosting Revenue
Satisfied customers often exhibit spending habits. Numerous studies consistently demonstrate that consumers are willing to pay more for a product or service when they know they will receive top notch customer support. Furthermore positive customer interactions often lead to cross selling and upselling opportunities.
7. Harnessing Valuable Feedback
Customer service acts as a source of feedback offering insights into customer preferences, pain points and areas, for improvement. This information is gold when it comes to developing products and refining marketing strategies.
It enables a company to adjust and grow according to the demands and desires of its clientele.
Our team can help you and your business grow with one of our courses or training sessions. To learn more about getting a tailored training session for your team contact us for more information.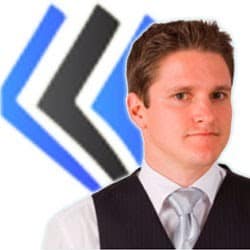 David Alssema is a Body Language Expert and Motivational Speaker. As a performer in the personal development industry in Australia he has introduced and created new ways to inspire, motivate and develop individuals.
David Alssema started his training career with companies such as Telstra and Optus Communications, and then developed Neuro-Linguistic Programming (NLP) within workplace training as principal of Paramount Training & Development.
As an author/media consultant on body language and professional development David has influenced workplaces across Australia. He contributes to Media such as The West Australian, ABC Radio, Australian Magazines and other Australia Media Sources.