Dealing With The Public Training
Dealing with The Public Training
As successful entrepreneurs, our public image and professionalism are essential elements of working with clients. In this session, you'll be guided through the complexities that come with dealing with different personalities in challenging situations to learn effective communication techniques for courteous customer service. By participating in this module, your team will have the opportunity to improve their customer service and conflict resolution skills. During the session, effective communication tips, engaging questioning techniques and other essential personal abilities for working with public communities will be discussed. By its end participants are set to become more inspired and self-assured when facing customers – a benefit not only for employers or businesses but also for employees!
Staying ahead of the competition is essential in today's business climate, which makes Public Training a key component for any organisation. Not only does it give your team and business an edge, but also allows participants to develop new skills that will benefit them both professionally and personally. From effective communication techniques to creating positive impressions – investing in Public Training not only boosts morale amongst staff members but can help take your company success even further into the future.
Tailored Training On Offer.
At Paramount Training and Development, we understand that your business needs are unique. That's why our workbook editors specialise in creating custom solutions when it comes to topics related to training or development. Just tell us what you need and how you want it delivered, then let us take care of the rest! Need more information? Don't hesitate – call 1300 810 725 today for a personalised consultation about all that our IMPACT system can do for successful team training sessions.
Nationwide training programs are available in Australia's sought-after locations, such as the sunny Gold Coast, vibrant Sydney and artful Brisbane. Furthermore, take advantage of opportunities also offered in Melbourne, Darwin, Perth , Parramatta Canberra and Adelaide.
Dealing with The Public Training Outline
We will start our workshop by introducing ourselves and creating a connection, with all the participants. After that we will give an overview of what to expect during this learning experience. We will also take some time to understand each individuals objectives so that everyone can work towards achieving their goals.
Topics covered in this course
Our trainers will equip you with the tools to communicate effectively not just through words but also through body language. Working closely with our team you will learn how to exude confidence and project strength of character in any situation. Don't miss out on this session as it reveals how nonverbal communication can speak louder than words!
Our dedicated trainers will provide insights into understanding anger dynamics. Teach you effective ways to respond in difficult situations. With their guidance you'll be able to master techniques for managing emotions and regaining control.
The Art of Asking Questions
In this session you'll have the opportunity to develop a skill; questioning techniques. Through activities we'll dive into your thought process and help you gain a broader perspective. Get ready for some fun challenges that're sure to sharpen your problem solving skills.
Building Strong Connections
Establishing connections, with customers/clients can be incredibly advantageous. In our program we aim to show participants the importance of establishing connections. How it can positively impact their performance outcomes.
Techniques for Stress Reduction
During this training our experts will demonstrate strategies for managing stress. Provide practical tools that empower participants to take control of their well being.
Ending Conversations Politely
Participants attending this session will learn techniques, for concluding conversations in an meaningful manner leaving a positive impression. Discover tips that make wrapping up conversations or phone calls easier!
After an engaging day of exploration students will have the opportunity to ask questions and create an actionable plan to further enhance their learning experience.
Customised Training Session For Teams (Included No Charge)
Our custom-tailored training courses let you shape the perfect experience for your employees. We'll work with you to ensure everything from workbook style, delivery method, activities and certificate color are just right – all without any extra cost! On top of that, we provide a collective assessment process which allows us to fine tune the learning curve even further – so everyone can reach their full potential in every session.
In-House Customised training benefits: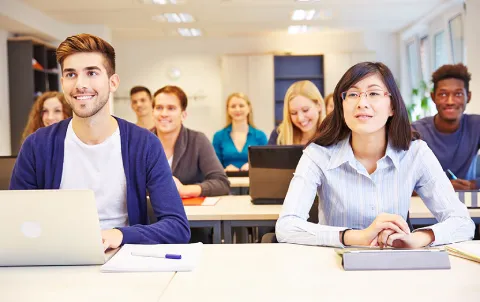 Creating Content (Contact us for Quotation)
You don't have to settle for pre-made materials; we are willing and able to create custom content that meets your exact specifications. Whether you want adjustments in logo inclusion, page number design or background color – we can guide you through it all! And if required, bilingual training manuals designed with comprehensive technical data is also possible. Get in touch today get creative about crafting a unique training session tailored just for you!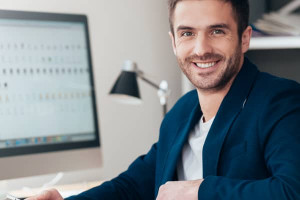 Instructor Led 1 on 1 Workshop
Looking for the perfect course to help you succeed in your professional life? Our expert trainers are here to support and guide you! Book now, and select a date that fits with your schedule – no waiting time required. Take advantage of our online Zoom sessions which can last anywhere between 4-6hrs depending on what works best for you.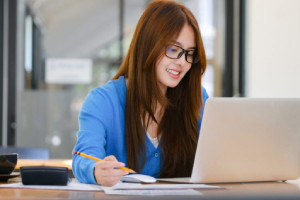 1 Hour Instructor Led Session
Elevate your professional career and explore possibilities with our expert trainers. Deep dive into any modules, courses or workplace skills – all from the comfort of home via Zoom! Seize this opportunity to gain specialised insight in just one hour.
Classroom Booking 1 Hr
Book in a 1hr session with one of our trainers
$110.00 AUD (per session)
Book Now