What is a Receptionist?
A Receptionist is a person who supports and facilitates things within the workplace. They basically help customers at the beginning, through telephone calls or face to face meetings. They interact with people and are the face of the business.
The majority receptionists work in different industries, such as doctors, dentists, maybe healthcare industry. Many receptionists work normal 9am to 5pm. But some other organisations require receptionists to work out of hours and other times such as in a healthcare setting and maybe a hospital or somewhere that operates 24 hours a day.
What are the duties of a Receptionist?
Well, most receptionists deal with such things as telephone call, receiving walk-ins from customers they may direct different guests areas the offices may create appointments or even cancel appointments. They help inform other team members of things that they need to do. They also maintain office space and restock office supplies. There may even be some other administrative work by typing proofreading and transcription as well.
What are the skills required from a Receptionist?
Well, the first one would be interpersonal skills, as the face the organisation receptionist answer phones and talk to customers. So the need to respond in a friendly way. This helps to build the relationships and rapport with the customers, and also reflect on to the company that they work for.
They also need clerical skills, clerical skills help perform documentation work, word processing file and record management.
Receptionists need good communication skills.
In a typical workday, receptionist will be meeting and talking to customers, managers employees. So this is a vital area where they need strong written and verbal communication skills. They also need to answer calls and respond to letters and emails. So this area is very important for receptionists to learn.
Receptionists also need good customer service they need to welcome customers and understand their needs. So this is an essential skill a receptionist need to have is computer skills, so most receptionists are using computers these days because of technology. So we're using word processing software, customer relationship management software, filing systems, billing applications. This is all part and parcel of their day to day work.
Receptionists also need to learn how to multitask. Multitasking is important to handle multiple things at the same time. it might be entering calls could be receiving customers, It could also be liaising with employees. So multitasking is a vital and essential role.
Receptionist's need to also have good physical stamina. Many of them sit behind the desk, but there are occasions where they'll be lifting shifting of standing for most of the day. So being physically fit is something that receptionists need to be able to be while doing my job.
Receptionist also need to be detailed orientated. A receptionist pays attention while performing their tasks. So that could be identifying problems within administration or accounting details. It could be something they're dealing with in the mailroom that requires them to look at more detailed information.
Receptionists need to be good at time management.
As they will be setting priorities and meeting deadlines, it's a key part of their work culture. To know more about time management as a receptionist, they need to be a valued member and being a high performer within their work, time management will help them do that.
Receptionist are also team players. See on their own, they work quite well. However, because they're a big part of the organisation and a vital part they will be working and collaborating with other employees and team members.
They also need to be interested in continuous learning, because no matter what role you that you're in, if you learn more about your own abilities and strengths, then you can develop these and become a valuable person of your team.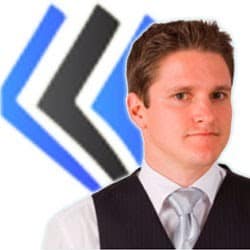 David Alssema is a Body Language Expert and Motivational Speaker. As a performer in the personal development industry in Australia he has introduced and created new ways to inspire, motivate and develop individuals.
David Alssema started his training career with companies such as Telstra and Optus Communications, and then developed Neuro-Linguistic Programming (NLP) within workplace training as principal of Paramount Training & Development.
As an author/media consultant on body language and professional development David has influenced workplaces across Australia. He contributes to Media such as The West Australian, ABC Radio, Australian Magazines and other Australia Media Sources.