The Power of Influence Training
Behind every successful company lies one professional with the ability to make it soar. With their own personal influence and authority, they can move mountains in any sales pitch, drive positive change within a business by influencing superiors , peers and subordinates alike; giving life to whatever governing philosophy is set forth by the organisation. By leveraging their power of persuasion, companies are able to earn profits while gaining respect from customers worldwide. Acquiring influence can be a daunting process, as it involves pushing the boundaries of comfort and conquering fear. This training course is designed to equip employees with the confidence to confidently present themselves in sales pitches and other situations – thus becoming invaluable assets for their companies. With victory being an inspiring morale booster, this course intends to give them that power so they don't have lack self assurance when striving towards success.
Influence is essential for any business to stay afloat – it's the power behind driving profits. However, mastering the art of influence isn't always easy as participants must conquer their fears, stress and interpersonal conflicts in order to present solutions at a high standard that will satisfy clients. An individual's ability to influence can be the difference between success and failure for any company, allowing staff members to reach their full potential. Our training course is designed specifically with that in mind; helping employees not only become more confident but also maximise profit and customer satisfaction through boosting morale. In addition, we offer a range of complementary courses so organisations are able to tailor lessons according to their needs – if you would like further information on these please do get in touch.
Australia offers an abundance of training options from coast to coast, with locations ranging from the bustling metropolises of Sydney and Melbourne all the way up north in Darwin. You can head further inland for sessions around historical Canberra, or explore a coastal option at sunny Geelong! Whether you're looking for growth near Perth, Brisbane or Adelaide – there's something available across this great nation no matter where your journey takes you.
The Power of Influence Training Outline
During the first portion of our workshop, we'll have a chance to mingle and get acquainted. Then, it will be time to identify what everyone hopes to gain from this experience while discussing exactly how this journey together is going to unfold. It's sure to be an unforgettable adventure!
Topics covered in this course
The course empowers participants to overcome their fears, enabling them to ascend into positions of influence and authority. Through a series of tips and tricks, this session transforms fear from an obstacle into motivation for success. In other words – it turns trembling voices on the phone call into confident ones! At completion you'll have speakers with newfound strength in facing life's challenges head-on.
Our session encourages participants to improve their communication skills through enjoyable activities focused on asking meaningful questions and understanding non-verbal cues. We guarantee a great time as students become competent in expressing themselves clearly with confidence!
Stress can be a formidable foe, but learning how to manage it is essential if one wishes to foster success and positive influence. Our participants are well-equipped with the tools needed to stay cool under pressure in order to ensure their own advancement as well as that of their employers.
The Perfect Image For Themselves — Literally
This session is a must-attend, as it promises to equip you with the knowledge and skills needed for your organisation to thrive. By investing time in honing these areas of expertise now, you can crunch out top-notch professionals who will be invaluable assets for years down the line.
Handle Objections Through Superior Argumentation
This session will help you create a powerhouse of capable professionals, all equipped to succeed within your company. Get ready for an intensive seminar that dives deep into the topics necessary for success!
At the close of this course, participants will be given a chance to voice their questions and devise an effective strategy for putting all they have learned into practice!
Customised Training Session For Teams (Included No Charge)
Paramount Training and Development goes the extra mile to ensure that all training is tailored specifically to you! Our resources allow us to make changes down the smallest detail, from course materials used through foundational topics. With no additional charge, your team can benefit from our dedication in putting learners first – get exactly what you need for success without compromising on quality or cost.
In-House Customised training benefits: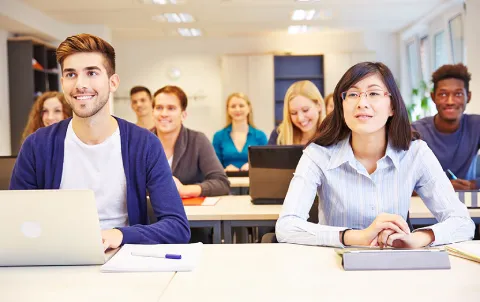 Creating Content (Contact us for Quotation)
Paramount Training and Development can craft an original, tailored experience for your business with our New Content Creation system. We'll tailor a solutions package to fit the exact needs of you and your industry – from writing custom content to researching new materials – all crafted together with our extensive resources under YOUR ownership! Now's the time explore something fresh that only YOU will own; reinventing training in-house has never been easier than it is now.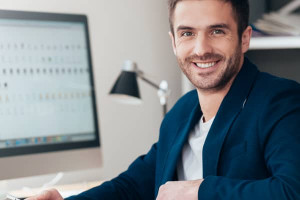 Instructor Led 1 on 1 Workshop
Our expert trainers are ready to get you on the path to success! With a personalised course and date that fit your schedule, there's no need to wait. Enjoy the convenience of online training with Zoom in sessions lasting 4-6 hours – book now for unbeatable results!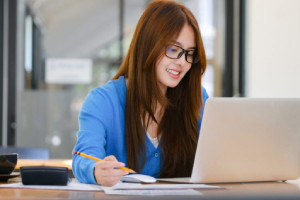 1 Hour Instructor Led Session
Ready to level up your skills? We've got you covered! Connect with one of our knowledgeable trainers for an hour-long session over Zoom and discuss any module, course, or workplace skill. With the help of a professional in the field, you can add new competencies and make use of even "downtime" at work to improve yourself – nothing better than making progress all around!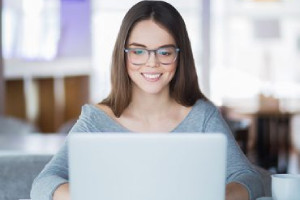 Self Directed Online Course
Get ahead in your studies with an extensive range of courses that can easily be completed at your own pace. Enjoy the variety of activities, assessments and learning videos featured throughout each course!
Classroom Booking 1 Hr
Book in a 1hr session with one of our trainers
$110.00 AUD (per session)
Book Now