Professional Supervisor Training
Are you looking to take the lead? This session is designed for those who want to climb up the ladder and become a Professional Supervisor. Our team of professionals will help equip individuals with all they need – from mastering communication skills to additional professional know-how that ensures success in this role. Don't miss out on your chance!
Supervisors are tasked with the challenge of managing multiple objectives and employees, which can seem like an insurmountable task. This one day course is designed to assist by providing strategies and techniques that have shown results in effective team building as well as priority setting skills for supervisors. Through this session, you'll learn how to smoothly manage a workforce while completing essential tasks without compromising quality or progress – allowing you to use your abilities more efficiently!
Professional Supervisor Outcomes
Tailored For Supervisor Teams
Is your team in need of a tailored training package to take business performance and productivity up a notch? Our expansive knowledge library allows us the capacity to create anything you require, meaning no matter what goals or objectives you have – we've got it covered. From modules aimed at specific outcomes through content editing, let our team work together with yours so everyone can reap the rewards!
Paramount Training offers professional courses all around Australia – from Gold Coast and Parramatta, to Darwin and Brisbane. Explore our wide range of educational opportunities in Adelaide, Perth, Melbourne Sydney or Canberra by calling us today!
Professional Supervisor Training​ Outline
Our workshop will kick off with introductions, providing everyone the chance to get aquainted. We'll then move on and explore together what this session has in store as well as identifying individual learning goals for each participant.
Topics covered in this course
Transitioning to a supervisory role can be daunting, but this session provides valuable methods to help participants make the necessary adjustments. With an in-depth look at pre-assignment preparations, attendees will gain the skills they need for success.
A Supervisor's Responsibilities
As a supervisor, maximising success requires balancing the needs of employees and management while also attending to self-care. This session dives into how supervisors can empower their teams for mutual growth.
Action-Centreed Leadership
With the pressures of a supervisory role threatening to overwhelm, this session leverages John Adair's action-centered model for effective management and balance. Attain professional success with easy strategies for identifying goals and prioritising tasks!
As a supervisor, successful navigation often starts with having a plan. This session offers strategies for utilising the Urgent-Important Matrix to chart your course and create an actionable blueprint. We'll review elements of planning as well as explore examples from real life scenarios in order to equip you with powerful tools that will help make your plans come alive!
All of us have dreams that extend beyond what we can hope and wish for. It's time to take the plunge! Our session will explore how effective goal setting is a key ingredient in bringing our visions into fruition with SPIRIT. Get ready as we discuss ways to turn your aspirations into reality!
This enriching session dives deep into the history of leadership studies to uncover unique facets that have defined successful leaders. Subsequently, participants will gain an understanding of various theories on effective styles and apply them practically through engaging case studies for a well-rounded learning experience.
The Situational Leadership Model
Today the workshop explores further how Situational Leadership empowers us to build on our strengths as leaders, while discovering better techniques in outside of one's comfort zone.
What's Your Type? How About Mine?
This session provides an opportunity to explore and discover one's leadership approach by taking a self-assessment. Uncovering individual leadership styles can be both insightful and empowering!
Through a hands-on exercise, this session will demonstrate the power of synergy in practice within a team setting. Participants will explore the various faces of teams – such as their benefits and drawbacks – before finishing with Square Rope to capture these nuances at work.
Developing a High-Performing Team
Join us in this informative session to explore the dynamics of team development, progress through each stage with ease and confidence, foster effective problem-solving techniques for teams and gain insights on how to establish yourself as an impactful leader.
Supervisors looking to take their professional success to the next level should join this session – where we'll explore communication and learn useful techniques for overcoming barriers. We'll also look into listening, questioning, probing skills; as well as gain insight on effectively navigating a successful communication process.
As a supervisor, it can be difficult to ensure your employees remain motivated. This session helps you learn how to use different techniques and methods for inspiring productivity in the workplace!
Orientation and Onboarding
This session invites students to take a deep dive into the nuances of orientation and onboarding, exploring their own prior experiences in the process. Through an interactive rating exercise they'll gain insights on how effective these programs have been at setting them up for success!
Successfully training and instructing new team members is an imperative task for supervisors, requiring a variety of skillsets. This article provides detailed advice to ensure trainers are fully-equipped with the knowledge needed to be successful in their endeavours. A comprehensive set of guidelines offers students advantageous techniques that can lead them down the path towards success.
Supervisory success lies in the ability to effectively train new employees. As such, understanding and applying key skills is critical for training staff optimally—we explore what those essential elements are along with some practical tips on how best to execute an effective program of instruction!
As supervisors, it's important to recognise that delegation goes beyond offloading tasks. During this session we'll explore the true power of delegation; define what it is and put those skills into practice with a practical role play exercise!
This session offers a unique opportunity for students to gain insight into the conflict resolution process and sharpen their problem-solving skills. Through Conference exercises, participants will have an empowering platform to navigate conflicts in controlled environments while reflecting on outcomes during debrief sessions.
Managing Disciplinary Issues
This workshop provides an insightful, comprehensive look at disciplinary issues from a supervisor's perspective. Attendees explore core concepts such as what constitutes discipline and meeting with employees to address misbehaviours, equipped with educated perspectives on the matter plus guidance in form of a handy sample checklist for successful implementations.
At the completion of this course, honing in on all that has been learned and practiced, students will be encouraged to seek clarity via questioning and create an action plan for continued growth.
Customised Training Session For Teams (Included No Charge)
With Paramount, customizing your team's learning experience doesn't have to be a challenge. From adaptable workbooks and improved activities for increased interaction, to job-relevant examples that truly engage the learner – all totally free. Reach out today and know what it feels like when customised training is made easy!
In-House Customised training benefits: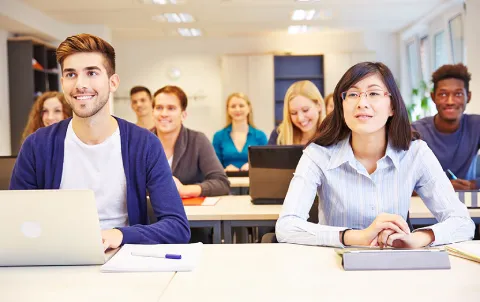 Creating Content (Contact us for Quotation)
Unlock the power of custom-made courseware and revolutionize your supervisor training! With our expertise on hand, we can craft a unique workbook that is tailored to meet your needs. You'll also have full rights to use it for any future trainings with ease. Get in touch today so you too can benefit from interactive and motivating courses – contact us now for more information!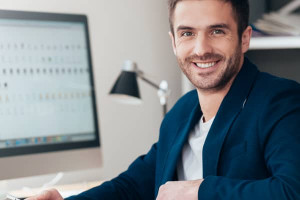 Instructor Led 1 on 1 Workshop
Get the training you need when it suits your schedule! Our expert trainers are available to reserve for an online Zoom session tailored specifically around a timeframe of 4-6 hours to suit your needs – no more waiting on specific dates.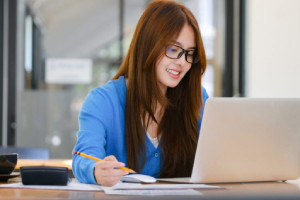 1 Hour Instructor Led Session
Upgrade your skillset with one of our experienced trainers! Take the opportunity to sharpen up on any workplace skill or course module in a virtual 1-hr Zoom session. Make use of free moments at work and gain new insights– enroll now for an individualised learning experience today.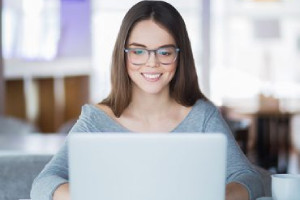 Self Directed Online Course
Our courses offer you the convenience of learning at your own pace with interactive activities and assessments, as well as informative videos to aid in understanding.
Classroom Booking 1 Hr
Book in a 1hr session with one of our trainers
$110.00 AUD (per session)
Book Now