Personality Profiling Training
Personality Style and Profiling Skill Training
Available in Sydney, Brisbane, Adelaide, Perth, Canberra, Melbourne, Parramatta, Geelong, Gold Coast. Australia Wide.
Fostering a successful company requires careful consideration of not only the technical ability, but also the motivation and attitude of each potential hire. Employers must remain cognizant that an unmatched synergy between skill and enthusiasm is essential to drive their business ambitions forward while avoiding any issues with stagnancy or team infighting arising from those who can't keep up in terms of performance. Finding this balance will yield long-term gains for all involved parties – both employers and employees alike. Our training course is designed to help participants understand the power of body language in securing top talent, and equip them with critical questioning techniques for better candidate assessment. From goal-setting exercises to other pertinent skills, we'll guide you on your path towards building a successful team that will bring long-term value for any organisation.
Identifying an ideal candidate from the competitive job market is a delicate process that requires careful consideration. To ensure employers pick the best possible applicant, they must take into account how effectively communication techniques, questioning strategies, and body language are used throughout both interviews and development tasks. Once perfected these skills will ensure company growth for years to come; however there are other areas of improvement that can be made available through expansive courses offered by our organisation. This library provides the competitive edge your team needs to stay ahead in their industry. Our customisable training sessions give you total control over what content is most beneficial for your team's development, ensuring a tailored approach that meets each individual need.
Personality Style and Profiling Skills Training Outline
Join us as we embark on an educational journey! Get to know our inspiring participants and discuss the exciting topics that will be covered in this workshop. Plus, each student has a chance to set their own learning goals – Learning is limitless with what you can achieve.
Topics covered in this course
Interactive Personality Types/ DISC
Unveil the characteristics of four distinct personality types and discover how to best communicate with each one. This session is your key to unlocking improved communication strategies!
Discussion on Myer- Briggs Personality Types
Participants will discover how to recognise varying personality types through the valuable insight provided by Myer Briggs. Join us for an informative session filled with tips and techniques on understanding different personalities!
In this session, participants are going to learn how important questioning techniques for interviewers as it is a great way to draw out the best possible version of the candidates they intend to interview.
Proper communication techniques
In this session, participants will learn how to bring out the potentials of candidates with proper communication, assuring a more informed assessment of applicants.
In this session, we will examine how body language can be a powerful tool during an interview. We'll gain insight on understanding the signals your posture and gestures send to prospective employers as they assess if you're the right fit for their team.
Goal-setting skills / Sales Responses
Through the guided introduction to personality types, participants will have a chance to dive deeper into goal-setting and sales techniques that are tailored for each type. Refine your skills with this valuable insight!
Upon completion of the course, students are encouraged to take advantage of a Q&A session as well as plan out their path for progress with an actionable strategy.
Customised Training Session For Teams (Included No Charge)
Paramount ensures that courses have the best fit for each client's needs, without charging extra fees. Our customisation service is totally free – enabling you to modify objectives or aesthetic design at your request! Thousands of clients already benefit from this top-notch modification and tailored work we offer – giving them a unique course experience with no additional cost.
In-House Customised training benefits: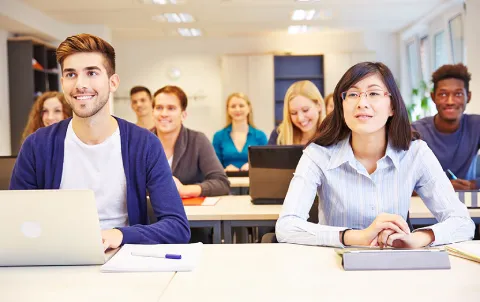 Creating Content (Contact us for Quotation)
At Paramount, we are committed to helping our clients reach their potential and progress both professionally and personally. Our dynamic library of training courses facilitates this growth – ranging from topics such as leadership development and soft skills building to industry-specific content tailored for the Australian market. Can't find what you need? No problem – just drop us a request on whatever topic you would like; leave the rest up to our dedicated team who will work tirelessly with your needs in mind!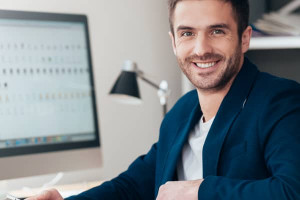 Instructor Led 1 on 1 Workshop
Looking to take your career up a notch? Book in with one of our experienced trainers for an exclusive session conducted entirely online via Zoom. Choose the course that best fits you and get ready – sessions are available on any day specific to your needs! With just 4-6hrs, this is the perfect way kickstart or boost your professional development journey.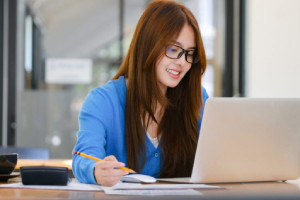 1 Hour Instructor Led Session
Get one-on-one advice from an industry expert and level up your skillset! Chat with our trainers to discuss the topics that matter most, whether it be a course module or workplace tool. Take advantage of this unique opportunity while you're working remotely – get connected via Zoom for just 1 hour.
Classroom Booking 1 Hr
Book in a 1hr session with one of our trainers
$110.00 AUD (per session)
Book Now