Coaching Leadership Training
Coaching is proven to have a tangible impact on operations – it can improve morale, encourage good employee retention and bolster customer service. All of which contribute towards greater productivity! But just how easy is it for organisations to create an environment where development flourishes?  The answer lies in committing to fostering a coaching culture.
Leading a team successfully requires an array of skills and knowledge that is often acquired through coaching. Our Coaching: A Leadership Skill Training Session offers the perfect opportunity to tap into powerful mentoring approaches in order to sharpen individual performance and bolster capability throughout your organisation. Join us for this invaluable session today – unlocking essential tools for effective leadership.
Coaching is an invaluable tool for unlocking potential and creating successful relationships. By embracing this skill, you can sharpen your communication skills, guide others through personal growth and development, facilitate teaching proficiency in the workplace – all resulting in higher morale that delivers both individual recognition as well as positive bottom-line results! Investing time to enhance Coaching Skills will give participants a newfound level of influence with remarkable outcomes.
Tailor this to suit your Team:
Our extensive training programs are tailored to fit any business's individual needs and objectives, no matter the location. We already have trained professionals across Australia's states ready to help craft a plan best suited for you – all it takes is one simple message! Let us give your organisation access to the very latest industry-specific learning opportunities in Parramatta, Perth, Melbourne & beyond – get started today!
Coaching Training Outline
As we start on this journey lets take a moment to get to know each other and imagine how our collaboration can support everyone in achieving their goals. We will also provide a chance, for self reflection so that each individual can identify what they hope to achieve from this workshop.
Topics covered in this course
Use Coaching Skills to Foster Team Development
Discover the secrets of becoming a coach through this empowering coaching session. Learn from professionals. Attendees will gain fresh perspectives on personal growth as we guide you along your path to success!
Develop Coaching Skills That Enhance Individual Performance
This session is an opportunity to unleash your coach! Our expert instructor will equip participants with tools enabling them to develop a set of skills for any coaching endeavour. With their knowledge and expertise they will be well prepared for success in this inspiring field.
Exhibit the Behaviours and Practices of a Coach
This interactive coaching sessions provide an opportunity to to each participants to refine and enhance their techniques. This also offer examples and engaging activities that empower attendees with the skills they need to apply their knowledge in any setting.
Learn how to recognise the strengths of your employees and provide them with the feedback they need to thrive.
This session offers resources that will help participants create an enriching workplace environment, including tips, on how to handle challenging feedback with thoughtfulness and fostering a motivating atmosphere. Discover strategies for enhancing communication and promoting collaboration among teams today.
Uncover ways to identify employee issues and understand how you can assist in resolving them.
 In this session a certified professional will share some strategies that lead to outcomes and meaningful solutions.
By offering participants an understanding of their interests and guiding them in creating an action plan to pursue their goals. Participants are also encourage to ask questions and explore opportunities as they work towards achieving their aspirations.
Customised Training Session For Teams (Included No Charge)
By crafting customised training sessions for staff, you're showing them that their needs are important to you. Incorporate carefully selected images and questions with relevance matched to their objectives – integrating seamlessly into the session – making it an engaging experience like no other!
In-House Customised training benefits: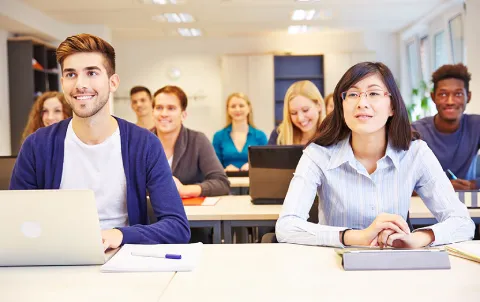 Creating Content (Contact us for Quotation)
Unleash the power of custom content creation! Our seasoned researchers, designers and developers will collaborate with you to create a uniquely tailored session that cements your learning experience. Reach out today to discover how we can help make it an unforgettable journey.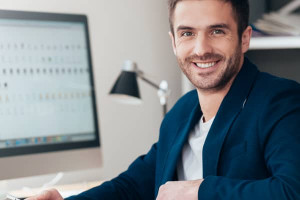 Instructor Led 1 on 1 Workshop
Unlock your potential with the help of one of our expert trainers, who will craft a tailored experience to meet all your individual needs. Get started right away – no waiting! Our sessions are designed for optimum flexibility and fit into any schedule thanks to 4-6 hour duration options which make sure nothing stands in the way between you and success.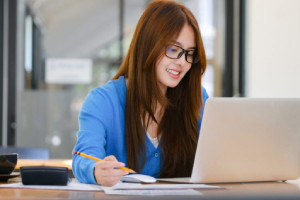 1 Hour Instructor Led Session
Enhance your repertoire with the finest of resources! Zoom in to our expert trainers and experience a plethora of knowledge answers. Invest just an hour of your time for that new skill or revamp existing ones – now available at one convenient platform, without any hassle. Let's make each day count even if it is from home!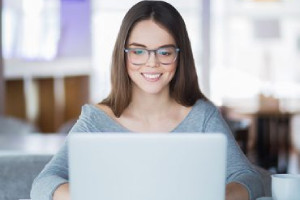 Self Directed Online Course
Our courses are custom-made to fit your personal needs and learning style. With a selection of activities, tests, and videos accompanying each course – you can work through the material at your own pace with maximum results in sight!
Classroom Booking 1 Hr
Book in a 1hr session with one of our trainers
$110.00 AUD (per session)
Book Now