Personal Change Management
Managing Personal Change Training
This training course is available throughout Australia including Sydney, Brisbane, Adelaide, Melbourne, Perth, Canberra, Parramatta, Geelong.
Embrace the inevitability of change in both your personal and professional life with a dynamic and innovative training course offered by Paramount Training and Development. Introducing "Managing Personal Change Training, " a practical and interactive learning experience designed to equip you with game-changing solutions for addressing management challenges. Master the art of generating innovative policies, devising new strategies, and improving operations with this transformative course while fostering adaptability and success.
Embrace the dynamic nature of life and propel yourself to success with the Managing Personal Change Training. Delve into the adventure of self-discovery and transformation, targeting your true desires while navigating the evolving landscape of norms and behaviours. Achieve a harmonious fusion between personal growth and wise investments, unlocking the secret to seizing two opportunities with a single effort.
Venture beyond societal expectations, defy the status quo, and stand out in a competitive landscape – this requires unwavering determination and dauntless spirit. The power to make a difference lies within you. Our Managing Personal Change program is specifically designed to support organisations grappling with the quintessential management challenges. Contact us today, and let's collaboratively harness these synergistic forces to propel your organisation to new heights.
Outcomes for Managing Personal Change:
Experience transformational growth with our personalised team courses, uniquely crafted to align with your business needs and goals. Maximizing individual potential during transitional phases is our top priority. Delve deeper by requesting exclusive sample materials designed to fit your objectives. Collaborate with our expert team to curate a dynamic training session that exceeds your expectations.
Managing Personal Change Training​ Outline
Join us on an adventure! We'll kick things off with a networking session where you can connect with participants. After that we'll reveal the agenda for our stimulating workshop. Encourage you to set your personal goals for learning. Get ready to feel inspired!
Topics covered in this course
Our Perspective on Change
Embark on a journey where we reshape how you view change. Of fearing or resisting it we'll help you see it as a driving force in todays fast paced world. Our experienced trainers will provide strategies to seamlessly integrate and promote change within your workplace.
Discover the art of handling emotions during times of change! Dive into a session that explores techniques for dealing with anger both within yourself and in others. Through captivating lectures and interactive group work we'll uncover the underlying triggers behind this emotion while participating in enlightening activities to enhance your understanding. Embrace a approach when facing changes!
Join us as we embark on a journey, into William Bridges change cycle—a concept that sheds light on how people navigate through different stages of change. Get ready to dive into thought provoking conversations and participate in a group activity that will give you an understanding of the cycle and unlock the valuable benefits that come with comprehending its different phases. Don't miss out on this chance to broaden your perspective, on change and embrace its transformative power.
Effective Stress Management
Embark on a captivating session where we reveal top notch relaxation techniques and stress management methods, embraced by business teams. Experience a journey towards calmness improved focus and enhanced resilience.
Strategies for Adapting to Change
After exploring change models lets now explore five strategies that will help you skillfully navigate through times of transformation.
Join us for an exploration of topics through intriguing conversations and an interesting case study. Our expert facilitator will delve into the findings alongside participants sharing insights and advice throughout this session.
The Pyramid Approach to Change
Come along as we delve into the dynamics of change and its impact on employees, middle management and upper management. Engage in stimulating discussions, about how the ripple effect of responding to change can bring shifts within an organisation.
"The Impact of Change, on Human Behaviour"
Join us for a session where we will delve into Daryl Conner's unique insights into how humans react to change. Together through discussions and collaborative group activities we will explore the elements that can be harnessed to achieve positive outcomes.
Adapting to a Changing World
Experience a session with our expert trainer as they shed light on the importance of embracing change and mastering the skill of adaptability in order to thrive in todays world.
Embark on an exploration, into the factors that contribute to success in times of change! Together we will dive into understanding resistance uncovering its underlying motivations and ultimately emerging with renewed enthusiasm to embrace a world of transformation.
Closing Workshop Activities
As the workshop draws to a close there will be a session allowing participants to satisfy their curiosity and develop an action plan.
Customised Training Session For Teams (Included No Charge)
Experience a tailor-made training adventure with our complimentary customisation service for team bookings. We'll ensure your manual is transformed with engaging activities, an intuitive workbook design, and a user-friendly delivery method, all at no additional cost. Join us in making every session uniquely relevant and immersed in the learning journey of its participants. Get in touch with our dedicated team for more exciting information.
In-House Customised training benefits: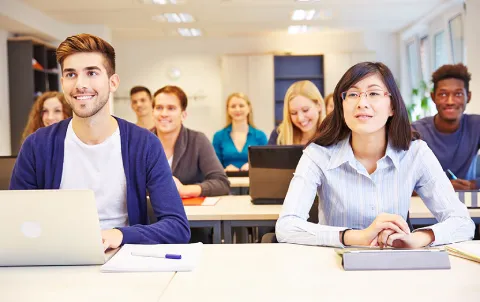 Creating Content (Contact us for Quotation)
Unleash your creative genius with Paramount Training's bespoke courseware creation service. Our platform transforms your ideas into powerful training tools, customizing content to include your company logo, research materials, case studies, graphs, and illustrations. Our skilled team, proficient in research, content writing, and development, will craft a unique workbook tailored to your requirements. Elevate your training sessions to unparalleled success with our resourceful solutions. Get in touch for pricing and further details on our exceptional courseware offerings.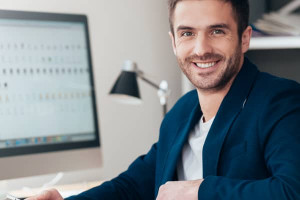 Instructor Led 1 on 1 Workshop
Embark on a personalised learning experience tailored to your schedule! Join our proficient trainers for a captivating 4-6 hour course via Zoom. Don't wait any longer – secure your spot on a date that suits you best!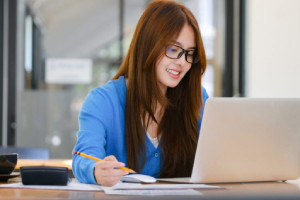 1 Hour Instructor Led Session
Elevate your skillset and make the most of your downtime by joining our seasoned trainers for an interactive, hour-long session on any module, course, or workplace aptitude of your choosing. Engage with experts via Zoom and tap into the benefits of upskilling in a virtual, collaborative environment.
Classroom Booking 1 Hr
Book in a 1hr session with one of our trainers
$110.00 AUD (per session)
Book Now