Customer Service Relationship Training
Customer Service Relationship Building Training
Customer service plays a crucial role in creating incredible experiences for customers. Not only can it encourage loyalty, but also attract more people to your business as they hear about the amazing products and customer support you offer; truly an invaluable asset! However, sometimes agents struggle with providing exemplary assistance due to their fear of encountering particularly hostile situations. The stakes for customer service are high. One misstep in communication, stress management or de-escalation can lead to an exodus of customers and huge losses in productivity. Fortunately, Paramount is here with a solution: our training course designed specifically to give professionals the upper hand when it comes to dealing with clients. We cover topics like questioning techniques, effective communication skills and smart strategies for managing difficult situations – giving your company the edge needed not only to keep current clientele happy but draw new ones into reach as well!
It's understandable why customer service has a bit of an intimidating reputation, but with our comprehensive training course it doesn't have to be that way anymore! Our program will equip agents with the necessary skills and techniques for de-escalating difficult situations, communicating effectively, and managing stress. With this in hand they can not only handle any challenge thrown their way today – they'll also be better prepared than ever before for whatever tomorrow might bring. With our services, you can create a tailored training plan that perfectly addresses your team's individual needs. Mix and match from among our wide range of courses to get the exact program you desire – just reach out with any queries or concerns! We'd love to help make it happen for you.
Our specialist training sessions are available throughout Australia from Sydney to Perth, offering a personalised approach tailored uniquely for your business. Explore the services we provide in major cities like Melbourne and Brisbane as well as regional areas such as Canberra, Geelong or Gold Coast – making sure that you have access to our quality resources everywhere!
Customer Service Relationship Building Training Outline
At the beginning of this exciting workshop, we'll be getting familiar with all our participants and outlining what lies ahead. Students will also have a chance to establish their own educational goals for the upcoming session!
Topics covered in this course
Focusing on Your Customer
Participants will explore the rewards of consultative selling, a customer-focused approach that allows them to understand their individual customers better and uncover opportunities for achieving greater success. They'll have access to an efforts vs. results matrix which reveals what activities drive the biggest returns in sales outcomes.
What Influences People in Forming Relationships?
From family values to cultural influences, our session will uncover the various elements that shape how we form relationships and what makes them successful. Join us as we explore these key factors so you can ensure your relationships are positive and fulfiling!
Joe Luft and Harry Ingraham revolutionised interpersonal relationships by developing the Johari Window – a powerful tool to enhance our self-awareness, seek feedback from others more effectively, as well as build stronger relationships through meaningful communication. During this session we'll dive deep into unlocking the potential of disclosure for improving team dynamics!
How to Win Friends and Influence People
In this session, we explore Dale Carnegie's classic work on relationship building: How to Win Friends and Influence People. We will unpack some of the best strategies from one of the most influential books ever written.
Communication Skills for Relationship Selling
At the heart of successful communication lies a foundation built on the art of questioning and attentive listening. In this session, we will explore these essential components in great detail – helping you to strengthen your interpersonal relationships through enhanced two-way dialogue.
Our words are only a snapshot of our communication- the other 93%, made up from tone, facial expressions and body language speaks volumes about who we really are. Join us to learn how you can project confidence with your nonverbal cues, ensuring that you send out consistent messages through both verbal and physical signals!
At this event, let's discover the secrets to forming meaningful connections. We'll explore techniques for making that all-important first impression – including strategies for remembering names with ease!
A warm and confident handshake has the power to make or break a crucial first impression. Let's explore five essential tips for ensuring your exchange of greeting leaves both parties with positive feelings about their connection.
Mastering the art of small talk is an essential trait for any successful businessperson. In this session, we will explore some key guidelines for making meaningful and impactful networking conversations!
To conclude the day, we'll explore how to maximise your network of business connections. From keeping organised records to systematically connecting with contacts, you don't have to limit yourself networking efforts!
At the conclusion of today's session, participants will have a chance to explore their questions and create an actionable blueprint for success.
Customised Training Session For Teams (Included No Charge)
Make sure you reach your team training objectives with customised courses specific to their needs. Our dynamic and engaging sessions will help them make the most of each learning opportunity, connecting key topics through illustrated workbooks that are tailored just for them. Plus we offer all this at no added cost! Get in touch today and find out how our unique programmes can benefit your group's development journey.
In-House Customised training benefits: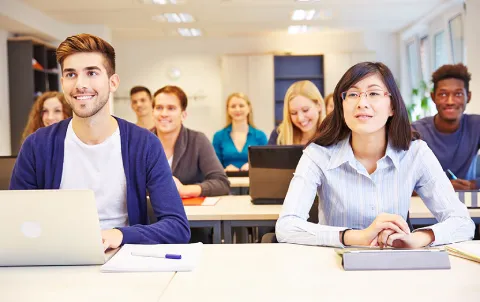 Creating Content (Contact us for Quotation)
Invest in the success of your staff and business by leveraging our team's expertise. We can write, develop, build, research and customise high-quality training sessions tailored to your unique needs while ensuring that they reflect recognisably as part of your brand identity. You'll get all the rights over any materials we create for you plus a workbook with Australian Case Studies – giving future trainings extra substance! Get in touch today for more information about pricing options.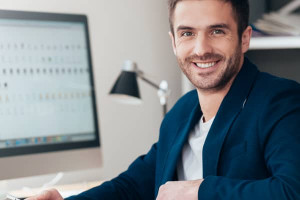 Instructor Led 1 on 1 Workshop
Get ready to take your learning experience into a whole new level with our specialist trainers! Our course provides specially tailored guidance in only 4-6 hours, so you can start mastering the subject right away – no need for days of waiting. And since it's conducted online via Zoom, all you have to do is choose your course and book – easy as that!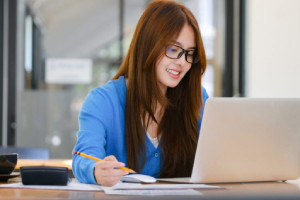 1 Hour Instructor Led Session
Our expert trainers are available to discuss any module, course or workplace skill. Take an hour out of your day to build and refine skills that will benefit you in the workplace! Schedule a convenient online session via Zoom today for personal one-on-one guidance on topics relevant to you!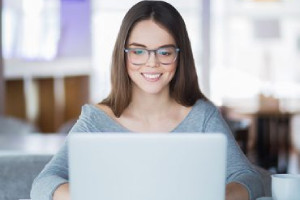 Self Directed Online Course
These courses provide you with an engaging learning experience that can be completed at your own convenience. With multiple activities and assessments, as well as videos to help guide your journey through the material – achieving success has never been easier or more enjoyable!
Classroom Booking 1 Hr
Book in a 1hr session with one of our trainers
$110.00 AUD (per session)
Book Now