In the world of business it helps to keep tabs on everything you do with the resources you have on hand. This can be in the form of money or it could be in terms of raw materials or even assets that one has. Regardless of what these resources are, it's always a good idea to keep tabs on expenses and expenditures as much as possible; especially for austerity and effective record keeping purposes.
The job of recording, storing, and keeping these records falls to the shoulders bookkeeper. In a world where every dollar counts and knowing where each dollar ends up is just as important, the job of the bookkeeper is a never-ending but extremely important one to fulfill.
Certainly, significant enough that the demand for more individuals who are capable of fulfilling the role of the bookkeeper in their business is growing more and more even in the face of automation. To meet this demand, we've created a new Bookkeeping Training Course to help educate willing learners to meet the demands of bookkeeping in the modern age.
It is imperative that bookkeepers provide accountants with accurate and reliable financial statements so they can produce the tax and business tax calculations that need to be prepared at the end of the year. The bookkeeping skills course teaches students how to generate their own financial statements using a basic accounting software program.
As businesses expand and contract, pop up and disappear on a constant basis, the demand for specialists who can utilise the latest technology and software to record, monitor, advice, appraise, and protect a business's income, assets, liabilities, and net-worth will remain in-demand for a long time; as even the march of technology and shift towards automation cannot so easily replace a specialist's knowledge, expertise, and experience in the field.
Bookkeeping Training is available in Brisbane, Parramatta, Sydney, Melbourne, Perth, Darwin, Adelaide and Australia wide.
Bookkeeping Training Outline
We will spend the first part of the session getting to know participants and discussing what will take place during the workshop. Students will also have an opportunity to identify their personal learning objectives.
Topics covered in this course
Utilise Modern Technology To Aid In Their Work
This session offers tried and tested methodologies and strategies to quickly and easily record everything and do so in such a manner that they're easy to read utilise later on.
Monitor The Flow Of Income For A Business
Bookkeeping allows businesses to find out what money was used for what purpose. As this is a basic function of the Bookkeeper, those undertaking this training course will be taught how to perform this function as well as strategies on how to improve this process.
Have Full Knowledge Of Expenditures And How To Save Money
As the person overseeing a fair amount of a businesses' finances, it is therefore the roll of the Bookkeeper to not only observe and record expenditures but also devise strategies to save money and cut costs by diverting funds away from dead ends, streamlining expenditures, and plugging loss avenues. A complicated task to be sure, but one that the participants in this session must learn to help streamline their business's operation and functions.
Protect Valuable Business Assets
In this session, participants will learn how to understand the number of assets within their business and appraise their monetary value, enabling businesses to be more conscious and cautious in how they use, deploy, or otherwise handle their assets in the most responsible way possible.
Appraise Risky Business Ventures
Lastly in this session, participants are taught how to use the data given to them to appraise business ventures and give substantial reports on these ventures including risks and potential rewards involved in these ventures to their superiors to ensure that these individuals make the most informed decisions possible, or at least inform them of the very real risks involved in attempting these ventures.
At the end of the course, students will have an opportunity to ask questions and fill out an action plan.
Customised Training Session For Teams (Included No Charge)
We at Paramount believe in only the best for our clients, so we offer customisation services for all of our courses. We take your request and look for specific details about the course you want modified, and then our content writers and editors get to work on producing your custom training course immediately. We make sure to ask about specific details that the writers take into consideration, like font, size, design, page layout, and other information that helps build you the best possible training course.
In-House Customised training benefits: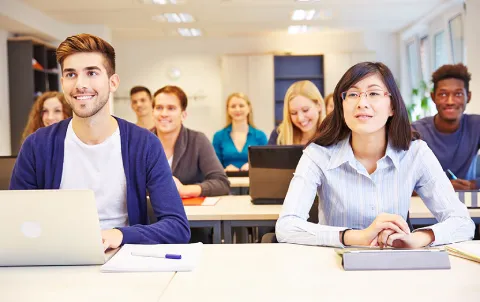 Creating Content (Contact us for Quotation)
Our company, Paramount, has an extensive library of different training courses suited to helping you succeed in your business, and get along better with the company. If you don't find what you're looking for in that library though, we would be happy to help you by creating a training course just for you! Just let us know about your training course and what your requirements are, and our team of content writers and editors will start writing immediately.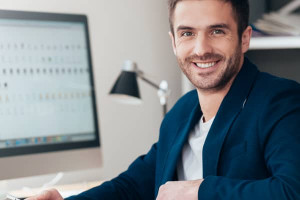 Instructor Led 1 on 1 Workshop
Choose your course and book in with one of our expert trainers. 4-6 hrs on a date specific to you. No need to wait for a date. Conducted online with Zoom. Duration 4-6hrs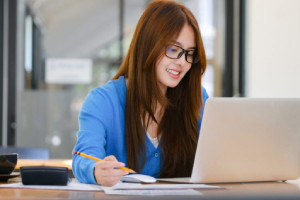 1 Hour Instructor Led Session
Meet with one of our expert trainers and discuss any module, course or workplace skill. Great to upskill and for downtime at work. Conducted online with Zoom. Duration 1 hr.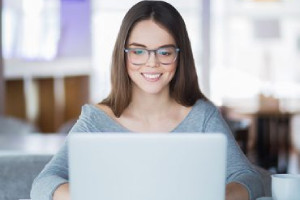 Self Directed Online Course
These courses are prerecorded with multiple activities, assessments and learning videos. Can be completed at your own pace.
Classroom Booking 1 Hr
Book in a 1hr session with one of our trainers
$110.00 AUD (per session)
Book Now