Staying on top of how resources are managed is essential for businesses. Keeping tabs on money, materials and assets helps to ensure efficient use while also streamlining record keeping procedures. This can help business owners make informed decisions based off detailed data-driven insights – thus ensuring maximum returns with minimal expenditure.
The meticulous task of managing financial records is oftentimes the responsibility of a bookkeeper. In this age where every penny matters, having an organised record-keeping system to manage money flow is vital for fiscal success. Bookkeepers tirelessly maintain and streamline cash management processes so that businesses can continue running smoothly.
The demand for bookkeepers is on the rise – even in an increasingly automated world. To ensure opportunities are available to those wanting to pursue this path, we've launched a comprehensive Bookkeeping Training Course that offers modern education and reliable skillset development.
To ensure the success of businesses and organisations, it is essential that bookkeepers improve their expertise in creating accurate financial statements. This can be achieved through taking a specialised course which educates students on how to use accounting software programs for generating complete documentation used by accountants at year end for tax calculations.
As the business climate continues to evolve, it has become increasingly important for specialised professionals with up-to-date technology and software experience to ensure a company's financial security. With no sign that automation will soon replace their knowledge, expertise and years of practice in this area; these experts remain indispensable as businesses enter new markets or wind down operations.
Learn the art of bookkeeping in one of 8 convenient locations across Australia, including Brisbane, Parramatta, Sydney, Melbourne and Perth – or opt for nationwide training.
Bookkeeping Training Outline
The session will begin with an opportunity for participants to get to know each other and learn about the possibilities that lie ahead in this workshop. Additionally students can reflect on their pursuits by setting personal learning goals.
Topics covered in this course
Using Modern Technology to Assist in Work
Achieving success often depends on being highly organised and maintaining records. This session provides techniques, for making these processes quick, efficient and easy resulting in productivity in both professional contexts.
Monitoring the Flow of Income for a Business
Throughout this course Bookkeepers will refine their skills to become adept at budgeting and money management. Participants will gain insights into practices for streamlining bookkeeping tasks while developing strategies that can be implemented to enhance operations in any organisation.
Having Comprehensive Knowledge of Expenditures and Money saving Techniques
The success of any business hinges on the astuteness of those managing its finances. As Bookkeepers it is our responsibility to guide money towards progress and away from ends – a duty that every participant in this session must master to foster the growth of their own businesses. By monitoring and allocating resources we can make decisions, about where funds are pooled for maximum effectiveness!
Protecting Valuable Business Assets
This session equips attendees, with the knowledge to identify and evaluate their assets giving organisations an opportunity to be more cautious in managing resources. Together we will explore strategies for protecting your company's assets so that you can make informed decisions for long term success!
Evaluate Risky Business Ventures
During this session participants will acquire the tools to assess business opportunities. They will learn how to use data driven analysis to create reports that clearly outline the associated risks and potential rewards of each venture. This way informed decisions can be made when considering the balance between risk and reward.
Upon completing the course participants will have a chance to engage in a Q&A discussion and develop action plans, for success.
Customised Training Session For Teams (Included No Charge)
Paramount knows that no two companies are alike, and our clients deserve only the best. That's why we offer tailored courses to meet any business' unique needs! Our experienced content writers and editors start working on your custom course as soon as you submit a request – factoring in things like font size, design preferences, page layout considerations…all so we can build you an effective training program just for you.
In-House Customised training benefits: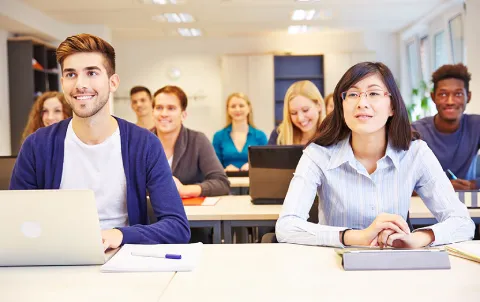 Creating Content (Contact us for Quotation)
Excel in your business with Paramount's tailored training courses! Our library houses a varied selection of educational materials to fit each person's individual learning needs. However, if it doesn't quite meet yours – no worries! Just let us know what you need and our experienced content writers and editors will craft the perfect course suited just for you. The journey towards success starts here at Paramount – start unlocking potential today!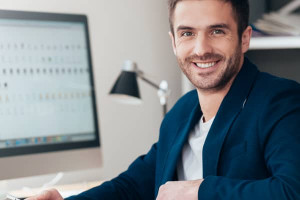 Instructor Led 1 on 1 Workshop
Our expert trainers are ready to help you reach your goals! Sign up for a course tailored specifically to meet your needs, and book in at the preferred date. Get convenient online training through Zoom with duration from 4-6 hours – no need to wait any longer!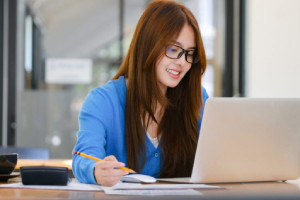 1 Hour Instructor Led Session
Get your workplace skills up to speed with one of our expert trainers in a personal and convenient virtual session. Invest just 1 hour learning the latest modules, courses or any skill you wish- all without having to leave the comfort of your own space! Register now for an online Zoom meeting and unlock lifelong career potential.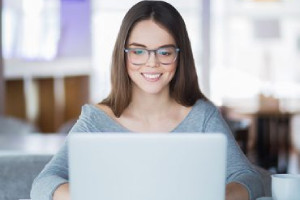 Self Directed Online Course
Our courses offer the perfect balance of convenience and structure, giving you total flexibility to learn at your own speed. Enjoy interactive activities, assessments, and informative learning videos that are all prerecorded so you can complete them anytime!
Classroom Booking 1 Hr
Book in a 1hr session with one of our trainers
$110.00 AUD (per session)
Book Now