Sales prospecting plays a role, in the sales process where sales professionals actively search for customers or clients referred to as "prospects " to create new business opportunities. The objective is to guide these prospects through the sales funnel and transform them into customers.
Here's a breakdown of how the sales prospecting process works.
1. Research.
Before reaching out to customers salespeople conduct research to identify individuals or organisations that match their ideal customer profile. This involves considering factors like industry, company size, job role, geographic location or purchasing behaviour.
2. Initial Contact.
Once a list of prospects is compiled salespeople initiate the contact. This can be done through methods like calling, email outreach, social media engagement or even face to face meetings.
3. Qualification.
Not all prospects will be a fit for the business. The qualification stage involves evaluating whether a prospect has the need for the product/service, sufficient budget allocation, decision making authority and an appropriate timeline for making a purchase (often referred to as BANT criteria). This helps allocate resources towards the promising leads.
4. Follow up;
Consistent follow ups are critical after the initial contact is made in order to maintain engagement and build relationships, with customers.
This may involve taking care of the customer by providing information addressing any concerns they may have or answering any questions they may ask.
5. Presentation.
When prospects show interest salespeople can provide a pitch or demonstration of the product or service.
6. Closing.
If the potential customer is interested and meets the qualification criteria the next step is to finalize the sale.
With advancements, in technology prospecting methods and techniques have evolved. While traditional approaches such as calling are still used salespeople nowadays also leverage tools like LinkedIn, CRM systems and email automation to streamline and enhance their efforts.
In essence sales prospecting revolves around identifying customers establishing a connection with them and nurturing that connection until a sale is made. Effective prospecting plays a role, in the growth and success of businesses as it ensures an influx of new potential customers.

5 Steps to Start Prospecting
Prospecting involves the process of identifying and connecting with customers or clients for a business. It plays a role, in sales and the overall growth of a company.
Here are five steps to get started with prospecting.
1. Define Your Target Audience.
2. Build Your Prospecting List.
3. Select Your Outreach Methods.
4. Articulate Your Value Proposition.
5. Keep Tabs, Assess and Improve.
Always bear in mind that prospecting is an endeavour. The business landscape, tools and best practices may evolve over time; therefore, continuous learning and adapting your strategies are crucial.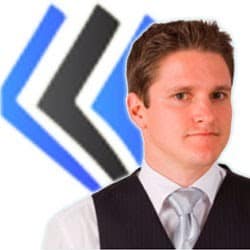 David Alssema is a Body Language Expert and Motivational Speaker. As a performer in the personal development industry in Australia he has introduced and created new ways to inspire, motivate and develop individuals.
David Alssema started his training career with companies such as Telstra and Optus Communications, and then developed Neuro-Linguistic Programming (NLP) within workplace training as principal of Paramount Training & Development.
As an author/media consultant on body language and professional development David has influenced workplaces across Australia. He contributes to Media such as The West Australian, ABC Radio, Australian Magazines and other Australia Media Sources.