In todays changing work environment being adaptable is crucial, for achieving success. Successful professionals have an ability to navigate through shifts and challenges effortlessly. They are problem solvers who embrace change with an attitude. Adaptability is not a trait for job seekers but it is also an invaluable asset for anyone looking to excel in their career.
The Importance of Adaptability;
Adaptability is like being a ninja in the workplace. It requires agility and readiness to tackle situations whether its dealing with customers or navigating complexities. Adaptable individuals can easily adjust their strategies and tasks without being thrown off by changes in the landscape.
Practical Examples; Demonstrating Adaptability in Action
To achieve milestones one must master the art of adaptability while climbing the career ladder. Here are some scenarios that showcase how adaptability can be demonstrated;
1. Analysing data to make decisions.
2. Resiliently bouncing back from setbacks.
3. Committing to growth through effort.
4. Collaborating seamlessly as a team player.
5. Embracing feedback with a mindset.
6. Using thinking for results.
Resilience in Challenging Times; Lessons, from 2020The extraordinary events of the year have highlighted the importance of resilience. In the aftermath of the COVID 19 people, from all walks of life have shown their ability to endure times. This resilience is an asset for businesses aiming to stay competitive. It involves bouncing back maintaining unwavering self confidence and staying focused on goals ensuring progress in the toughest circumstances.
The Advantages of Having a Growth Mindset;
Embracing a growth mindset is what sets achievers apart. It embodies the belief that with effort one can continuously improve. Challenges are not seen as obstacles but rather as opportunities for growth. This mindset is characterized by;
Being open to experiences and different perspectives.
Having a thirst for knowledge and an ongoing desire to learn.
Making a commitment to self improvement and progress.
Displaying tenacity in the face of adversity.
Valuing success. Working well with others.
Adaptability, in a Changing Environment;
The professional world is constantly evolving. To thrive in such an environment individuals must have the agility of a runner seamlessly adapting to changing circumstances. Adaptable individuals rise up when needed taking charge and leading by example. They thrive on collaboration. Are able to achieve results even amidst chaos.
Their ability to understand and effectively address their emotions and those of others showcases their nature.
The Importance of Open mindedness;
Being adaptable requires a approach valuing the input and feedback, from others. It's about being receptive like a sponge absorbing the wisdom that surrounds you. This goes beyond being a team player; it's a strategy for success driving innovation and staying responsive to changing demands.
Highlighting Adaptability in Your Professional Profile;
When crafting your CV emphasize your adaptability by including terms such as "overcame," "adjusted," and "adapted." Let potential employers see you as the superstar they're looking for.
Nailing the Interview;
During interviews showcase your adaptability prowess. Share stories from your CV that highlight how you excelled in adapting to change. Provide insights on how you navigated challenges demonstrating your ability to;
Thrive in challenging situations.
Effortlessly transition into roles.
Effectively handle changes.
Collaborate with groups.
Reflect, Grow and Overcome;
Reflection is crucial, for professional growth. Consider experiences as lessons that have shaped your journey. Use this wisdom to make decisions and propel yourself towards success.
Becoming the Ultimate Master of Adaptability;
Embrace the element of surprise seize every chance that arises and experience growth. Harness the resilience exhibited by experts, in your domain and foster empathy in all your interactions. This is how you rise to become the master of adaptability equipped to overcome any obstacle that crosses your path.

Being able to adjust and thrive in the face of circumstances, technologies and challenges is not just a quality but an absolute necessity, in todays modern workplace. This article delves into the reasons why adaptability holds importance in the workplace and how it can bring benefits to both individuals and organisations.
Responding to Change
The business world is constantly evolving, with changes like advancements, market fluctuations and shifts in customer preferences becoming the norm. In order to stay organisations must have the ability to adapt. Employees who exhibit adaptability can effectively navigate these changes ensuring that their companies remain agile and responsive.
Embracing Innovation
Innovation fuels progress and individuals who are adaptable are more inclined to embrace ideas and technologies. They have a willingness to experiment with methods, tools and strategies that can potentially lead to breakthroughs and give their organisations an edge.
Enhancing Problem Solving Skills
individuals excel at problem solving. They approach challenges with a mindset seeking out solutions while adapting their strategies as required. This not helps them overcome obstacles but also fosters a culture of innovation within the workplace.
Increased Resilience
Adaptable employees exhibit levels of resilience when faced with adversity. They have the ability to bounce back from setbacks learn from failures and maintain an attitude, in challenging situations.
The ability to bounce back and adapt is extremely valuable, for both well being and the success of any organisation.
Effective Communication
Being adaptable promotes communication. Employees who can adjust their communication style to fit audiences and situations are more likely to build connections with co-workers, clients and stakeholders. This in turn leads to collaboration and increased chances of projects.
Staying Relevant
In a changing job market it's crucial to stay up to date. Being adaptable allows individuals to acquire skills and knowledge making them valuable assets, to their organisations while also enhancing their long term employability.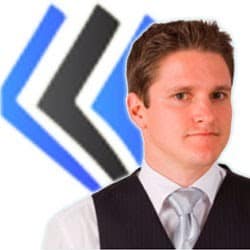 David Alssema is a Body Language Expert and Motivational Speaker. As a performer in the personal development industry in Australia he has introduced and created new ways to inspire, motivate and develop individuals.
David Alssema started his training career with companies such as Telstra and Optus Communications, and then developed Neuro-Linguistic Programming (NLP) within workplace training as principal of Paramount Training & Development.
As an author/media consultant on body language and professional development David has influenced workplaces across Australia. He contributes to Media such as The West Australian, ABC Radio, Australian Magazines and other Australia Media Sources.