Team Improvement Training
Team Improvement Training
Australia Wide including Sydney, Brisbane, Adelaide, Perth, Canberra, Geelong, Gold Coast, Parramatta, Melbourne.
No matter what the situation, strong teams are essential for any successful business. Working together in harmony is often key to achieving greater goals and ensuring nothing stands in the way of a company's success. The ultimate objective behind improving teamwork is that each player becomes an embodiment of their employer's wishes – driving progress from within towards unprecedented heights! Our team has put together a training course to help build better teams through effective collaboration. Through this session, participants will learn how to communicate effectively, delegate tasks appropriately and keep everyone motivated in the office while resolving conflicts calmly. We also delve into managing difficult behaviour so that every member of your team is an asset, not a liability! At the end of this interactive program you'll have all the skills necessary for creating an unbeatable unit working towards one common goal.
A well-running business is dependent on an effective and connected team. Our training course provides the resources needed to optimise this, exploring topics like task delegation for maximum efficiency, morale building techniques for bolstered motivation and resolution strategies in case of conflicts or difficult behaviour – all so that teamwork can be as effortless and successful as possible! Our services provide teams with the comprehensive tools they need to elevate their abilities and become top-tier assets for any company. With team building tasks, training courses and even customised sessions available, our offerings ensure that your staff can reach peak performance efficiently. From a single consultation to complex instruction plans – no challenge is too big or small for us! So if you're ready to unlock success within your organisation's potential, contact us today — we'll make sure every query has an answer tailored just right!
Team Improvement Training Outline
Lets start by getting to know each other and discussing the journey ahead! After introductions we will focus on identifying goals and objectives ensuring that this workshop becomes a learning experience, for all participants.
Topics covered in this course
In this section we will explore the concept of teams. How synergy can bring them together! Through activities participants will gain an understanding of what it means to work cohesively as a team. Together we will discover the power that comes from teamwork!
This session will dive into the world of team collaboration! Participants can expect to learn about the benefits and challenges associated with working in teams. Additionally they will acquire tools to ensure their teams start off on the foot. From establishing ground rules to creating contracts.
Working Together as a Team
This session is an opportunity for participants to develop skills required for navigating issues within a team environment. We will explore how leveraging the Degrees of Support framework can effectively facilitate success for your group!
Discovering Your Team Player Type
Participants will have an opportunity to assess their strengths and recognise their role, as team players.
In groups they will discuss the strengths of this type. Explore how it can be advantageous, in various situations.
Trust plays a role in building relationships. During this session participants will uncover methods to enhance trust among their team members and strengthen those connections further.
The Phases of Team Development
As a group of individuals comes together to achieve a goal they naturally progress through five stages. In this session we will delve into the journey that teams undertake as outlined by Tuckman and Jensen; from establishing connections all the way, to concluding with newfound skills and insights into collaboration.
This session focuses on maximising the potential of teams from understanding the principles for creating teams to finding ways for them to connect and develop enduring relationships. We will explore strategies that facilitate working environments and yield outcomes – all without physical proximity!
To attain peak performance teams must cultivate an environment of communication.
This session aims to equip members with the tools to collaborate effectively and achieve success, as a team.
In wrapping up this course participants are encouraged to reflect on how they can foster engagement and collaboration within their team while also building mutual trust.
Upon completing the course participants have the chance to engage with instructors by asking questions and developing a plan of action for applying what they've learned. It's an opportunity to ensure that you're well prepared, with all the resources as you work towards your goals!
Customised Training Session For Teams (Included No Charge)
Transform your training experience with our customisation service! Whether you want to change the color of workbooks, switch up activities' frequency or alter delivery style – we'll do it all for FREE according to your instructions. We're here to ensure that every participant gets a unique and tailored learning journey they won't forget in a hurry. Let us know what changes you need – no job is too small or large for us
In-House Customised training benefits: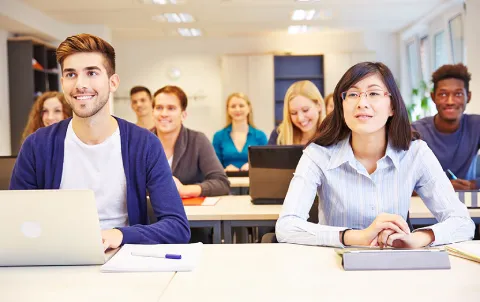 Creating Content (Contact us for Quotation)
From concept to completion, it's your vision that brings ideas and innovation alive. Merging what you know with cutting-edge technical knowledge – plus a little help from us – we'll deliver a customised training experience tailored specifically for you! Whatever the language or venue preference might be, get ready to have total control throughout every step of the creation process as our team will add dynamics such as company logos, case studies and scholarly work while ensuring bilingual capability when necessary. Ready to unleash even more possibilities? Then let's start creating – contact us today for pricing information !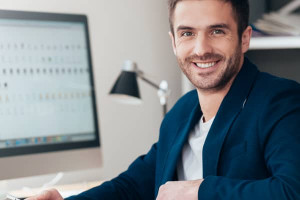 Instructor Led 1 on 1 Workshop
Pursue your dreams with confidence and book a private, tailored session on the topic of your choice! Our experienced instructors will provide you with 4-6 hours of undivided attention via Zoom. You don't have to rely on set dates – simply pick when works best for you and get ready to learn something new today!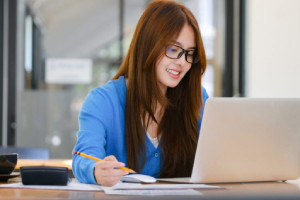 1 Hour Instructor Led Session
Upgrade your skillset and become the superstar of your workplace! Our expert trainers will help you raise the bar by providing in-depth knowledge on any module, course or crucial work skill – all with just one hour of convenient online training via Zoom. Take this chance to sharpen up and be unbeatable at what you do best.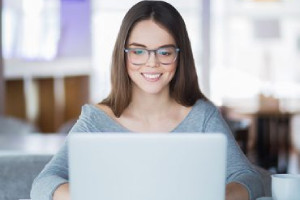 Self Directed Online Course
Take your learning into your own hands with our prerecorded courses! Explore a variety of activities, assessments and videos at whatever pace is comfortable for you.
Classroom Booking 1 Hr
Book in a 1hr session with one of our trainers
$110.00 AUD (per session)
Book Now