Intermediate Project Management
Intermediate Project Management Training
Training and workshops available Australia Wide in Gold Coast, Parramatta, Darwin, Adelaide, Sydney, Canberra, Melbourne, Perth, Brisbane.
In addition to our foundation, and advanced Project Management Training sessions, we also provide the Intermediate Project Management Training option. This Intermediate Project Management Session can help with looking at the budgeting, scheduling, preparing of Project Management. This session is normally in the full day training format. We can create a session for smaller time frames or include the other Project Management units to assist with a larger Project Management Training package.
Identifying and managing risk is a large part of project management. This session identifies some great points in project management. By scheduling tasks effectively and using planning tools project management can become easier and more effective. We develop areas such as budgeting and controlling changes which will help your team become more aware of circumstances that may impact their overall success in their project management.
Project Management Suggested Modules:
Why Is Effective Project Management Important?
Your business growth and results may be impacted by the ability of your team to manage projects successfully. Learn more about how we can customise this session to improve the connection of your team with the workbook and training. Our priority is to increase your team ability and improve your business success.
As our trainers come from different industries, we are able to provide a much better fit for your training package. With real workplace case studies and examples, your team can gain new skills immediately within the training session. For more information or to request a sample workbook for this session please contact us.
Intermediate Project Management Outline
At the start of this workshop, we will be getting to know participants and understanding what they hope to gain from it. After that, each student can share their unique learning objectives so we are all on the same page for a successful experience!
Topics covered in this course
What Really Needs To Be Done?
In this session, we'll explore how to strategically assign tasks and resources for maximum efficiency.
The Work Breakdown Structure
As project organisations increasingly recognise the value of a Work Breakdown Structure (WBS), this session will guide you through understanding what one is and provide insight into constructing your own.
Now that we have our tasks identified and arranged in order, it's time to move on to the scheduling process. This session will equip you with strategies for estimating project timelines as well as useful planning tools such as Gantt charts, milestone diagrams, action worksheets, network maps and flowcharts – essential skills when taking a venture from concept right through to completion!
Budgeting Tips and Tricks
From learning the fundamentals of budgeting during a lecture, participants will go on to apply their knowledge by analysing and evaluating an example case study. This is their next important step in making sure this project runs smoothly and successfully!
This session will explore how to identify and effectively manage risks in order to mitigate potential issues. Gain insight into mitigating risk factors that can help you strategically plan for the future!
Our comprehensive planning today will culminate in a cohesive project plan, providing our team with the necessary direction to realise success.
With all your documents ready to go, you're almost there with executing your project. But then comes the curveball: cutting it down two weeks or $40k in budget! In this session we'll examine how to work out a way through these challenges and turn them into opportunities for success.
This upcoming session will focus on the critical steps necessary to help you bring your project from concept to completion, such as holding regular status meetings and effectively managing any issues that may arise.
In this session, let's dive into how to ensure project success: from holding effective status meetings and proactively managing any issues that arise. Let's explore the best practices for achieving maximum results!
Keeping projects on track can be a challenge. To ensure successful completion, it's essential to have a well-crafted change control process in place from the start. This session will provide valuable guidance for preparing and executing an effective strategy anytime you're working on any project!
Following the course, our students will be able to bring their newfound skills into practice with tailored action plans. During this final portion there'll also be a chance for any lingering questions or clarifications!
Customised Training Session For Teams (Included No Charge)
When it comes to corporate training, nothing beats a personalised experience. Our courses are designed with customisation options at the ready – you can select from different fonts, adjust word choice and pick out aesthetic designs that suit your needs! Plus, this all-encompassing service is free of charge when booking with us. Stop by today for an optimally tailored learning session!
In-House Customised training benefits: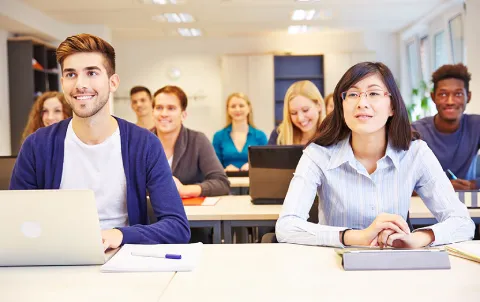 Creating Content (Contact us for Quotation)
With our professional team on hand, tailor-made sessions are now a reality. From content writing to research and development of training materials – let us craft sections designed for your specific objectives or create an easy-to-manage workbook that you can own and control as desired! Sample material guidance is available each step along the way; contact us for more information today and get started with customizing your perfect session.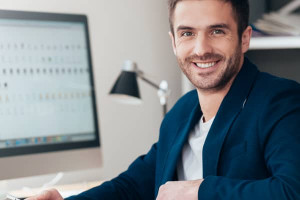 Instructor Led 1 on 1 Workshop
Get personalised, expert training today! Schedule a course at your own convenience–any date you like. Enjoy hands-on guidance from our dedicated team via Zoom in just 4 to 6 hours.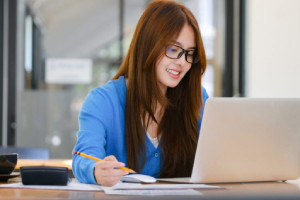 1 Hour Instructor Led Session
Enhance your workplace skills with a 1-hour online session hosted by our expert trainers. Learn best practices and insights to boost performance, or use downtime at work for upskilling! Schedule an appointment today via Zoom – the perfect platform to gain valuable knowledge from industry professionals.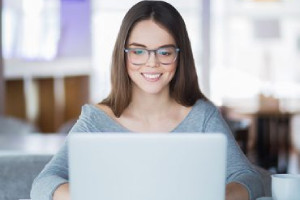 Self Directed Online Course
Our courses provide dynamic and engaging activities, assessments, and videos that can be accessed anytime from anywhere. With the flexibility to complete them at your own pace, you'll never have to sacrifice quality for convenience!
Classroom Booking 1 Hr
Book in a 1hr session with one of our trainers
$110.00 AUD (per session)
Book Now