"Building Leaders" Training
Building Leaders: Becoming a Strong Leader
Creating robust leadership within an organisation, irrespective of its scale, can significantly enhance the overall functionality and harmony among team members striving towards a unified objective. This foundational aspect leads to not only a contented and trusting workforce but also positively impacts business outcomes.
Unlock the power of strong, steadfast leadership! Discover how vital it is to foster an atmosphere of discipline and direction, ensuring stability for your employees. Join our dynamic one-day course as we explore the essentials of exceptional leadership and reveal diverse techniques to invigorate your team's performance. Elevate your influence and bolster your impact while reaping the benefits of insightful guidance and support. Are you ready to embrace your potential in a potent and profound way? Let's begin your journey towards transcendent leadership today.
Building Leaders: Become a Strong Leader Outline
As we start on this journey participants will engage in discussions to uncover the diverse backgrounds of our each attendees . Together we will explore the path that lies ahead in this workshop. Each participants will have the opportunity to share their learning goals illuminating the way towards achieving personal growth and development.
Topics covered in this course
Understanding the Significance of Leadership
In this session participants will delve into the essence of leadership and its pivotal role in inspiring and empowering others.
Traits of Leadership; What Makes a Great Leader
Participants will explore the secrets behind leadership as we delve into the key characteristics that distinguish truly extraordinary leaders. We'll also examine how these attributes profoundly impact their followers.
In this session , Participants will discover the art of communicating each vision in a manner that genuinely inspires and energizes those, around you.
Unleash your influencer during this workshop where we demystify motivational techniques. participants will gain tools to empower and inspire your team propelling them towards heights. Get ready to revolutionize your leadership approach and leave a mark on those you lead.
Connect with your team members
Engage with your team members, on a journey to become skilled in fostering trust and building meaningful connections. Together we will explore the power of communication in this session.
Identify Your Leadership Style
Participants will embrace their leadership style as they delve into the art of harnessing their innate talents and transforming them into impactful leadership qualities. Unleash your potential as a leader by leveraging your strengths.
Join us to uncover strategies for expanding your leadership capabilities and becoming a trailblazer. Discover how to effectively manage performance turning challenges into opportunities for growth in this session.
Managing Performance Effectively
Delve into the dynamics of teamwork through sessions that reveal the secrets to high performance emphasizing the crucial role each team member plays. Participants will be able to uncover the powerful communication channels that drive success.
Experience transformation as we unveil approaches designed to enhance skills and elevate organisational success. Join us for a journey that propels you towards excellence.
Become a role model by embracing change with grace and agility
Master the art of navigating strategies, launching business models or adapting to new leadership approaches, from fresh CEOs.

As we reach the end of the day participants have the opportunity to actively participate in a question and answer session. Afterward they can create their personalised plan, for success through an action plan.
Customised Training Session For Teams (Included No Charge)
Discover the impact of tailored excellence through our diverse, top-tier training courses, designed to propel your team towards success. With our content customisation service, experience unprecedented flexibility as we meticulously adapt to your unique requirements. Transform workbooks with personalised styles, colors, and designs, while modifying activities and delivery methods to truly enhance your team's learning experience. Delight in this exceptional service, available at no additional cost, as we remain committed to ensuring your team receives the finest training available.
In-House Customised training benefits: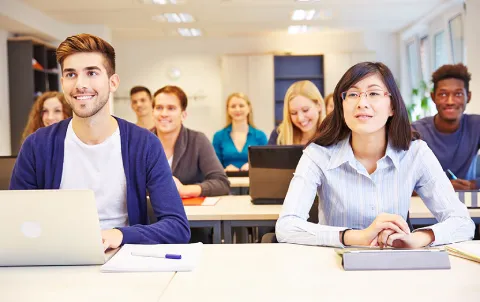 Creating Content (Contact us for Quotation)
Experience the magic of bespoke learning resources crafted exclusively for you! Our skilled artisans can weave together custom manuals and workbooks, attuning them to your distinct requirements. From activity sequencing to data integration, every aspect can be tailored to your vision. Our globetrotting trainers are fluent in languages and cultures across the world, armed with the art of bilingual instruction. Share your desires and witness them come to life in your very own masterpiece of a workbook.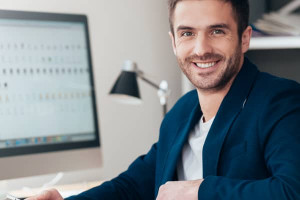 Instructor Led 1 on 1 Workshop
Embark on a tailor-made learning journey with our exceptional trainers! Enjoy the flexibility of selecting desired dates and effortlessly schedule 4-6 hours of immersive virtual sessions through Zoom. Don't let fixed dates hold you back. Empower yourself today.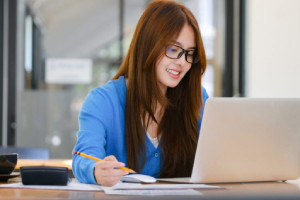 1 Hour Instructor Led Session
Elevate your expertise and make the most of work breaks with our master trainers! Delve into any module, course or workplace skill through an engaging online session on Zoom. Set your path on this one-hour journey to professional growth and enhanced skillsets.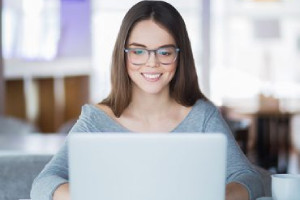 Self Directed Online Course
Dive into a captivating learning experience with our pre-recorded courses, featuring diverse activities, engaging videos, and valuable assessments. Progress at a pace that fosters your growth and development.
Classroom Booking 1 Hr
Book in a 1hr session with one of our trainers
$110.00 AUD (per session)
Book Now