Conflict Within Communication
Conflicting Communication Training
Communication and cooperation are a staple of the workplace and in fact the two of them form the foundation from where most workplaces are built up from. The constant flow of communication means the constant exchange of ideas and information that inevitably will be used or utilised in some fashion or another by an individual or a group of individuals to perform their task. Cooperation meanwhile describes the bond between the individuals in a group and how willing they are to perform tasks in a synchronised and collaborative manner allowing members of a group to focus on one objective of the group's many objectives, spread labour out by delegation, and therefore get more things done sooner or ensure they meet the deadlines required.
Disagreements, arguments, individuals butting heads with each other for an entire plethora of possible reasons. Such challenges are common with the workplace environment, and in fact are not inherently a bad thing as these clashes can produce criticisms and lessons that if utilised for what they are actually result in something beneficial in the long term. However, if poorly expressed or poorly displayed, a conflict can result in a lot of negative results; from anything as benign as hurt feelings to something much worse like property damage, physical altercations or a massive interruption in the entire workplace.
Conflict between parties is inevitable and sometimes it can lead to negative consequences especially if left unresolved or resolved in a poor, intrusive, or destructive manner. Conflicting Communication Training is what is required to alleviate this issues and is what we've created to meet this demand.
The workplace is just like a very big and very powerful machine. It's a machine that relies heavily upon effective communication and cooperation to allow it to operate. And much like any other machine, its individual components can be improved to further improve its overall performance, efficiency, and capacity. Unlike parts and gears of most machines however the workplace is in reality a collection of individuals with individual knowledge, experience, and are professions that, while working in different areas, are working toward a common goal. To help them achieve these said goals they'll need a constant and consistent flow of information to help make informed decisions or at least know to adjust their work if need be. Conflict is a natural occurrence in places where many individuals group up and work together, but is not inherently negative. Conflicting Communication Training can show participants how to maintain that flow and properly resolve conflicts and perhaps even get positive results despite the clashing.
Conflicting Communication Training Outline
Prepare yourself for an interactive introduction, to this workshop! During this time we'll have the opportunity to learn more about the participants and collectively review our objectives. Additionally each individual will be given a chance to explore their goals for the session.
Topics covered in this course
Current Approaches to Managing Workplace Conflict
Participants will delve into aspects of addressing conflicts in the workplace gaining insights on how to effectively handle potential disagreements.
Different Styles of Conflict Resolution
During this session participants will develop an understanding of approaches when it comes to resolving conflicts. They will also be introduced to the Thomas Kilmann Conflict Mode Instrument. Discover how it can be used in finding resolutions.
The Process of Conflict Management
Attendees of this session will acquire an understanding of Crosbys conflict management process. They'll explore its impacts on decision making and relationships while also learning strategies for managing disputes during times.
Influencing Techniques and Assertiveness Styles
Participants will gain insights into the art of influencing during this class. They'll unlock knowledge, about both nonverbal tactics that contribute to successful persuasion!
Activities, for Resolving Conflicts
During the session participants will have the chance to explore and test both innovative approaches, to resolving conflicts.
Reviewing Actions and Reflecting
To conclude our session, we'll conduct a review of the key learnings and create action plans based on that. Furthermore, you will have an opportunity to provide feedback which will help shape future courses.
To conclude the course students will have an opportunity to ask any questions they may have and outline a plan of action that they can use to reinforce and apply what they have learned.
Customised Training Session For Teams (Included No Charge)
Paramount offers customised training courses that are tailored to the precise needs of our clients. We take pride in creating and delivering bespoke solutions- making sure even the smallest details match your expectations. With us, you can rest assured knowing we've got every aspect taken care of on your behalf – transforming ordinary into extraordinary! Become a part of something bigger today; join Paramount and make an impact in shaping better outcomes for all those involved.
In-House Customised training benefits: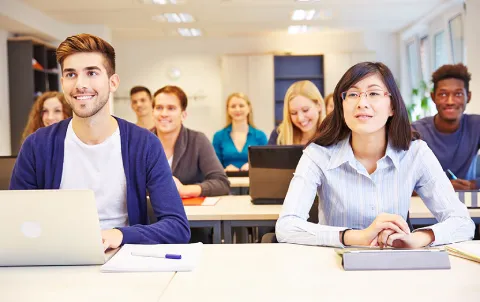 Creating Content (Contact us for Quotation)
At our company, we take special requests for custom training courses seriously. Whether the topic is available or not in our library, we form a team to create content tailored specifically to what the client seeks. We offer packages that match their needs and even provide an option of ownership over those materials created with them directly in mind! Find out more about how we can leverage this unique opportunity today – you won't be disappointed!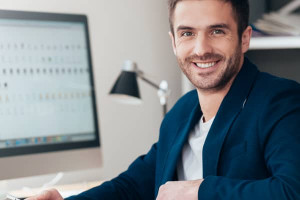 Instructor Led 1 on 1 Workshop
Ditch the waiting and jump straight into success. With one of our experienced professionals, gain skills tailored to your specific needs – all in just 4-6 hours! Take advantage of this convenient opportunity offered remotely on Zoom so you can get ready for any challenge life throws at you.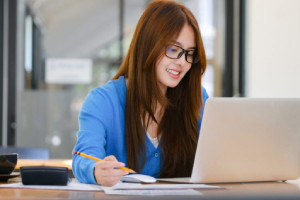 1 Hour Instructor Led Session
Looking to level up your skill set and stay ahead of the game? Our expert trainers are here to work with you one-on-one in an interactive Zoom session. Discuss any module, course or workplace skills that can help broaden your knowledge base – it's perfect for a productive lunch break! Sign up now for 1 hour of invaluable learning.
Classroom Booking 1 Hr
Book in a 1hr session with one of our trainers
$110.00 AUD (per session)
Book Now