Cyber Attack/ Scam Awareness
Cyber Attack and Scam Awareness Training
As the use of technology increases, so does its accompanying risk: cybercrime. Online security is no longer something organisations can afford to ignore — with hacked accounts and leaked personal information becoming more prevalent every day, staying safe online has never been a higher priority. Moreover, financial problems arising from cybercrimes could bring immediate repercussions for businesses worldwide; safeguarding against this threat should be top-of-mind in any setting where data exchange takes place.
With the continued advancement of technology, cybercrime has become an increasingly pervasive and menacing threat to organisations across all industries. Data theft is a major concern as personal information could be obtained through malicious manipulation of digital networks – resulting in compromised customer accounts or financial repercussions that may have a devastating impact on your organisation's operations. To protect yourself from such dangers it's essential to stay informed about cybersecurity measures and their implementation within your enterprise.
With malicious cyber-threats lurking around every corner, it's more important than ever to keep your business protected. This course will provide you and your staff with the insights needed to stay ahead of emerging threats and arm yourselves against potential harm in order for you all safeguard valuable data from criminals' devious plans.
Cyber Attack and Scam Awareness Training Outline
At the start of this enlightening workshop we will take a few moments to introduce ourselves and discuss what each participant hopes to achieve during our time
Topics covered in this course
Targeted Email Phishing & Social Engineering
Gain insights into recognising and protecting yourself against email phishing attempts. Learn how to identify flags and apply that knowledge to future communications.
Safeguarding Against Email Compromise in Business
Learn strategies to safeguard your data from scams in this session. Understand the warning signs of activity. Discover actionable steps you can take to prevent them.
Enhancing Cybersecurity Awareness for Phishing Attacks
Discover techniques and strategies that can help you stay ahead of phishing scammers. This informative session will provide insights on protecting yourself against scams.
Ensuring Secure Instant Messaging
Uncover the tactics employed by hackers and cyber criminals enabling you to safeguard yourself against them. Become knowledgeable, about authentication security measures.
Learn how to recognise SMS messages and handle them appropriately at this session. Acquire strategies, for identifying text messages and keeping your personal information safe.
In this session participants will acquire the skills to protect themselves against social engineering techniques. We'll help them understand how cybercriminals manipulate victims by evoking emotions and teach them strategies to combat these tactics with confidence.
The Human Firewall; Your Line of Defense
All businesses regardless of size are vulnerable, to cybercrime. In our session we will explore security defense strategies to guard against malicious attacks.
By the end of the day students will have knowledge and an action plan to apply their insights. Our experts will also be available to answer any remaining questions they may have.
Customised Training Session For Teams (Included No Charge)
Make a bigger impact on your audience with our customised courses. Paramount will support you in finding the perfect combination of materials, modules and presentation style for your next training session – all free-of-charge! Get professional guidance now to make sure that there's no compromise when it comes to improving employability skills among staff members. Unlock the potential of tailored learning solutions by discovering how Paramount can help today.
In-House Customised training benefits: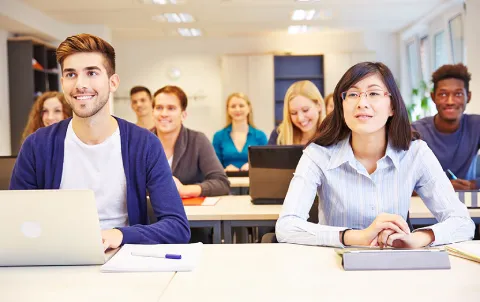 Creating Content (Contact us for Quotation)
Unlock the potential of your organisation with high-quality, optimized content that meets all training needs. Our team consists of exceptional writers, developers and researchers; they are ready to help you create custom materials so that courseware perfectly suits your company's requirements. Benefit from tailor-made solutions today—get in touch for more information!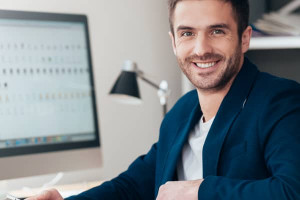 Instructor Led 1 on 1 Workshop
Take charge of your development with one of our experienced, professional trainers. You choose the course and date that fits you best – no need to schedule around anyone else! Your flexible lesson will take place online through Zoom for a convenient 4-6 hours.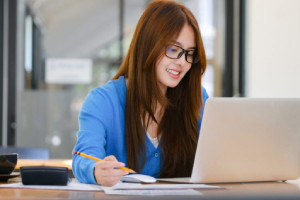 1 Hour Instructor Led Session
Recharge your professional development with a one-on-one session! Our expert trainers can help you brush up on any workplace skills, modules or courses. Join us online via Zoom and get ahead of the competition in just an hour – book now to make sure you don't miss out!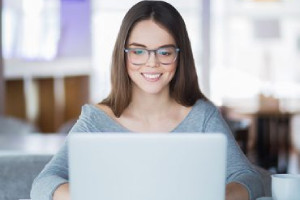 Self Directed Online Course
Encounter an innovative learning experience with our prerecorded courses, complete at your own convenience. Take on various activities and assessments while gaining invaluable knowledge from in-depth videos!
Classroom Booking 1 Hr
Book in a 1hr session with one of our trainers
$110.00 AUD (per session)
Book Now