Many companies face productivity challenges that can affect output. Frequently these issues arise from subpar team performance or a lack of guidance. Team performance improvement plans provide a way to address and resolve these problems. Below we outline how to develop a performance plan that can be applied across industries. Additionally we offer resources and templates for your convenience.
Understanding Performance Plans
Performance plans also known as performance improvement plans (PIPs) are documents designed to enhance individual, team or company performance. Typically created by team leaders, supervisors or managers these plans may be submitted to HR for evaluation. Performance plans serve as tools for overcoming recurring challenges and setting goals that need to be accomplished. They play a role, in promoting growth, team development or eligibility for salary increases.
What is Included in a Team Performance Plan?
When it comes to performance plans the objective is clear cut; an employee aims to improve and broaden their skill set. Working together with their manager they can collaborate on developing a plan to address areas that need improvement, establish goals and set performance benchmarks. However when it comes to teams performance plans are focused on achieving objectives and maintaining performance standards as a group. This approach is particularly valuable when evaluating the productivity of a department rather than assessing individual employees contributions.
So why is a team performance plan necessary? Well it brings benefits both at a level and, for the company as a whole. It helps identify problem areas within the team outlines desired improvements and provides guidelines to help the team efficiently achieve its goals. Essentially it acts as a step by step program that empowers individuals to reach their potential while working towards objectives. This increased team productivity ultimately leads to improved project outcomes for the company.
Knowing when to implement a team performance plan is crucial. There are circumstances that call for its creation especially when the collective output of the team is consistently affected and projects are put at risk.
Consider implementing a performance improvement plan if;
The team consistently struggles to meet deadlines. Team members face challenges in communication that hinder workflow. Internal organisation appears lacking. Team members display behaviour or lack professional communication skills.
By addressing these issues through a team performance plan you can enhance collaboration. Ensure smoother project execution while fostering growth and success, for both individuals and the company as a whole.
The team appears to have some uncertainty regarding how their work aligns, with the goals of the company. It is crucial to identify issues and understand their impact on the context. Implementing a workforce management system can help address root causes efficiently.

Three Key Factors for Success
Establishing Suitable Conditions
Before diving into a performance plan it is important to assess the working conditions for employees. This initial step helps avoid attributing poor team performance to errors when external factors may also be at play. Make sure that the conditions on your end are optimal by considering factors like;
Difficulties in meeting deadlines might result from unrealistic client demands than team shortcomings.
A lack of motivation within the team could be due, to company goals and expectations. Before proceeding it is important to acknowledge the role your organisation plays in these conditions.
To support your team consider using the resources; Courses and learning materials. In house seminars led by colleagues. Accessible archives of literature that can be easily shared through platforms, like Google Drive or Dropbox.
Collaborative efforts with team members. Now lets move on to discuss the factor; elements in a performance plan. When creating a performance plan it is crucial to cover aspects. Here are some key components that should be included in a team performance plan (though this list is not exhaustive);
Team Vision; Clearly outline the vision, objectives and mission of the team all of which should align with the companys goals. Identify areas for improvement. Highlight how they impact the organisation.
Defined Goals and Objectives; Set goals and objectives that represent desired outcomes. Goals reflect what you want to achieve while objectives outline actions for goal attainment. Collaborate with your team members to establish goals and objectives as they often possess insights, into their roles and responsibilities.
Key Performance Indicators (KPIs); Establish KPIs that serve as values indicating achievement. Regularly monitor these KPIs in order to adapt your objectives as needed. By incorporating these elements into your performance plan you can ensure coverage and set your team up for success.
Timeframe; Determine a timeframe, for achieving your goals whether it's monthly, quarterly or annually. Work together with your team to establish timelines based on their expertise and input.
Manager Observations; Clearly state your expectations and initial observations in the performance plan. Regularly compare these expectations with results to assess progress. Regularly observing your teams performance can provide insights.
Consult Human Resources; Involve Human Resources (HR) right from the beginning of the process. Seek their guidance to determine if a performance plan is the approach or if an alternative strategy would be more suitable. Once you have drafted the plan consult HR again for a review ensuring that the goals and objectives are realistic and prioritise employee well being.
Creating the Performance Plan in Six Key Points. After considering what should be included in a performance plan make sure your final document covers these points;
Inform HR and upper management about your intention to create a team performance plan explaining its necessity and reasons. Engage in discussions with your team to understand their challenges and aspirations for improvement. Collaboratively establish goals and objectives based on the shared vision, for improvement. Mutually agree upon Key Performance Indicators (KPIs). Develop strategies, for monitoring, evaluating and providing feedback. Consult with the HR department to obtain their evaluation of the performance plan before finalising it. The structure and format of a performance plan can vary significantly. There is no one size fits all template as a simple online search will confirm. However the provided form serves as an example of a performance plan.
Managing and Monitoring Team Performance
Effectively managing and monitoring a performance plan entails;
Transparency; Clearly communicate that the performance plan aims to offer guidance while dispelling concerns about job security. Emphasise that it promotes efforts towards achieving goals.
Timely Reviews; Establish predetermined times and methods for providing feedback and updates to the team. Consistency in adhering to the schedule helps build confidence within the team. Adjust the frequency of feedback based on the teams workflow and preferences.
Provision of Resources; Provide resources to support the teams progress, including courses, in house seminars, access to relevant literature archives and opportunities for collaboration with experienced team members.
Effective Communication; Ensure that the team understands the purpose of the performance plan and its role, in enhancing performance levels. Encourage dialogue and collaboration when addressing challenges. Provide specific feedback that focuses on addressing issues. It's helpful to maintain a ratio of 5 comments, for every one as this fosters a constructive environment.
Set hours when team members can reach out to you for assistance or discussions. This promotes communication and prevents any interruptions outside of working hours. Be prepared to mediate and involve HR if needed. Working together with HR ensures that the process of improving performance prioritises the well being of employees.
By following these steps and principles you'll be able to develop, manage and monitor a team performance plan that enhances team performance while nurturing a culture of improvement, within your organisation.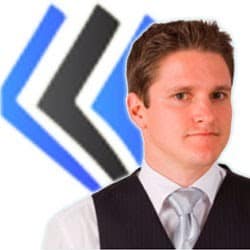 David Alssema is a Body Language Expert and Motivational Speaker. As a performer in the personal development industry in Australia he has introduced and created new ways to inspire, motivate and develop individuals.
David Alssema started his training career with companies such as Telstra and Optus Communications, and then developed Neuro-Linguistic Programming (NLP) within workplace training as principal of Paramount Training & Development.
As an author/media consultant on body language and professional development David has influenced workplaces across Australia. He contributes to Media such as The West Australian, ABC Radio, Australian Magazines and other Australia Media Sources.