Essential Skills for Managers
Essential Skills for Managers
Both leadership and management skills can be interchangeably used as they involve problem-solving, planning, communication, delegation, time management, and decision-making. Time management is essential for career success. It allows individuals to accomplish more work in a shorter time and lowers stress. This guide will provide you with top tips on managing your time. A good manager is almost always a great leader.
These are the Essential Skills of Managers
1. Communication skills are essential
Managers need to be able to communicate effectively with their staff. Without the ability to communicate effectively with your supervisors, all other skills won't be of any use. Communication is the first and most important thing you need to do in many types of managerial tasks. If you are not interested in working with people, you shouldn't be a manager. It is important to communicate clearly with others and ensure that they understand your message. It is important to know what power you have for convincing others.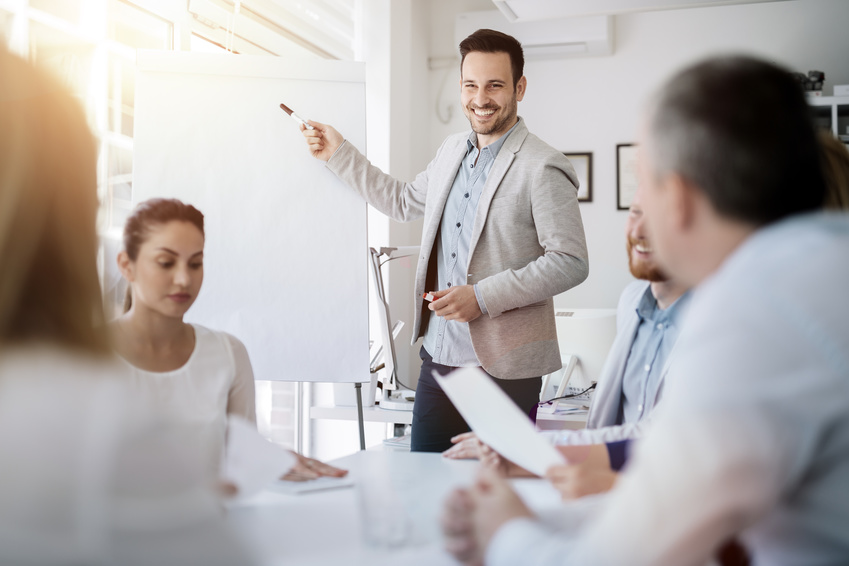 2.Good organisational skills
The ability to organise is probably the most important skill you can possess as a manager. It is essential to be able plan, schedule, organise, and follow it. Understanding your company's rules and processes is essential. It is essential to be able predict what will happen at what times.
3. Management Skills for People
Your team is the skills. Although your team is made up of great people, they can become stressed out and have a lot of work to do. You have to manage conflicts and demotivation. What should you do?
You must manage your people with emotional intelligence. Your people management skills must be adaptable to different situations, people, and sometimes even international settings. It also involves giving feedback, understanding the values and understanding each member of your team. You are their manager, but they have different needs. You need to be able to provide support for each member of your team with a wide range of skills. Although managing people can be difficult, it is possible with the right tools.
4. Influencing Skills
Although you may not always be in control of all processes and people, you still need to achieve your goals.
To implement your strategy, you will need to collaborate with many people in the company. You need to be open to collaboration and get buy-in for your goals. You may also be facing internal politics or people who are preventing you from moving forward.
6. Negotiation skills
Managers need to have negotiation skills. Negotiating with clients, business partners, suppliers, and colleagues is a key part of every manager's job. This is something you cannot ignore.
It is important to know how to create win-win strategies by using the best practices of negotiation. It is important to be able to recognise when it is time to stop and when to continue negotiations. You can learn to negotiate, but you need to practice it. Are you a great negotiator?
7. Project Management Skills
Every manager today has to manage projects. The projects can be client-focused, internal processes, or cross-departmental.
No matter what project you are working on, it is important to understand how to plan, structure and execute your projects. To ensure that your project is completed on time and within budget, you need to be able to identify all costs and establish milestones.
8. Fundamental Management Skills
It isn't easy, we know. But you have to do it. Let's not forget performance management. As a manager, you must ensure that your team is on track and delivering the results. This requires you to have the right Key Performance Indicators, and reward your team for achieving them.
9. Team Building Skills
Managers who are good at managing their teams know how to keep them together. Competition within the team does not improve team members' well-being. Competition between teams can be very motivating and healthy. The team is most likely to fail if one member of the team speeds ahead and abandons the others without any assistance. These irregularities will be easily noticed by a good manager. The manager will try to fix the problem by having conversations with the team and listening to the members. Trust between team members and the manager is crucial for a healthy and successful team. Team members will feel more appreciated and committed if their manager builds trust consistently.
10. Leadership skills
Listening to coworkers' problems is not enough. Managers must solve problems and show commitment to the goals of their team. The manager is responsible for defining goals with the team and assigning responsibility to each member of the team. Good managers will have a clear vision of where the team should go. This vision must be shared with all team members so everyone can see the same goal.
11. Ability to deal with changes effectively
Managers are often very familiar with every aspect of the work process. They can do most things almost automatically. Good managers are flexible and adaptable. He or she can quickly react to obstacles and other situations. Managers can make the right decisions for their team and company, even if they are stressed.
12. Domain Knowledge Skills
Managers who are good at understanding the processes they manage are able to communicate clearly with their team about the tasks and the methods they use. This skill is not as important as the others. In some cases, however, it can mean that the manager or team doesn't have the ability to understand each other and don't work at their maximum potential.
How to improve your management skills
To reach the ultimate goal, each person must follow his/her own path. Each person is unique. While some people are excellent communicators, others may lose their control in stressful situations. Some are great leaders and can motivate their team. However, others are not as good at organisational skills and common sense.
Learning and developing your leadership skills is an important route to improving them. The extensive range of leadership and management courses in our catalog will help you to develop and practice the skills necessary to motivate others.
Last Thoughts
A management role can provide a great opportunity to contribute meaningfully to your organisation, take on new responsibilities, and grow your career. You can achieve success whether you are applying for your first managerial role or have been in a leadership role for some time. Learn more about the role or the skills required in a tailored training session.