Essential Skills for Trainers
As trainers strive to excel in their roles the continuous development of trainer skills becomes essential. These skills play a role in enabling educators to create transformative learning experiences. Whether you're new to the training field or looking to understand the importance of trainer skills this article is tailored for you. Keep reading to discover the skills that trainers must cultivate to revolutionise education and professional development.
Training is crucial for trainers to excel in their roles and make an impact on learners. It equips trainers with the methodologies and tools to meet learners evolving needs. Moreover having subject matter expertise builds credibility and fosters trust among learners ultimately enhancing training effectiveness.
Trainers self reflection and commitment to improvement refine their craft and teaching approach. Embracing techniques and active learning strategies leads to learning experiences. Training also fosters growth. Ignites a passion for lifelong learning. It inspires learners to value their journeys. Additionally, recognising the importance of training empowers trainers as effective educators benefiting both themselves and their learners.
Creating Engaging Learning Environments
Engagement holds the key, to unlocking learning experiences. Trainers who achieve success understand the significance of creating an environment that captivates the attention of learners and fosters their enthusiasm, for learning. To accomplish this trainers can employ a range of strategies, including activities, thought provoking group discussions and the integration of multimedia tools. Encouraging involvement from learners allows them to contribute their perspectives and experiences making the learning process an engaging and enriching journey for everyone involved. By cultivating a learning environment trainers set the stage for knowledge retention and a deeper connection between learners and the subject matter.
To be trainers it is crucial to recognise that adult learners have characteristics and needs that differ from younger students. Incorporating principles of adult learning into training methods becomes essential for ensuring success in this role. This involves presenting content that's not relevant but also meaningful and applicable to learners professional and personal lives. Understanding how adults learn best empowers trainers to tailor their approach accordingly resulting in valuable training sessions, for all participants. By catering to the requirements of adult learners trainers create a learning environment that promotes active engagement and practical application of knowledge.
At the heart of training lies communication.It is essential for trainers to develop communication skills, both in how they speak and how they use their body language. Maintaining eye contact, with learners helps create a sense of connection and shows that the trainer is attentive. Using gestures and varying tones effectively can keep learners interested and engaged in the topic being discussed. Additionally effective communication creates a learning environment where learners feel comfortable asking questions and actively participating in discussions. When trainers master the art of communication they can greatly enhance the impact of their training sessions. Provide an experience, for all learners involved.

Understanding and Connecting with Learners
Empathy plays a role, in establishing a connection between trainers and their learners. By recognising the challenges and emotions that learners may face trainers can create an safe space for their learning journey. Demonstrating empathy builds trust. Encourages communication allowing learners to feel heard and valued. Alongside empathy emotional intelligence is essential in managing group dynamics during training sessions. Trainers with intelligence can navigate interpersonal relationships adeptly resolve conflicts and maintain a positive atmosphere. This skill empowers trainers to address needs sensitively while adapting their approach to accommodate learning styles ultimately enhancing the overall learning experience for everyone involved.
Flexibility and Adaptability
In the realm of training each session presents challenges and opportunities. Embracing adaptability and flexibility is crucial, for navigating these situations. Being adaptable allows trainers to respond effectively to circumstances while ensuring that the learning process remains uninterrupted. Moreover flexibility enables trainers to tailor their approach according to the learning styles and preferences of participants. By embracing teaching methods and adjusting strategies as necessary trainers can create an inclusive learning environment that caters to the individual needs of each participant. Moreover placing emphasis on adaptability and flexibility is key, to developing a trainer who's versatile and resilient of delivering impactful and personalised learning experiences.
Expertise in the Subject Matter
As a trainer having an understanding of the matter is essential. It not boosts learners confidence. Also enhances the credibility of the trainer. By being knowledgeable in the topic being taught trainers can provide insights and practical examples that resonate with their audience. Additionally continuously staying updated with industry trends, new research and evolving best practices is crucial for maintaining expertise in the subject matter. Demonstrating a commitment to education not enriches the trainers knowledge but also inspires learners to value lifelong learning.
Effective Time Management
Time management plays a role in training sessions. Skilful time management allows trainers to make use of their allocated time ensuring coverage of all essential topics. By planning each training session trainers can avoid rushing through content. Create an inclusive learning experience for their audience. Developing a structured schedule is paramount, for time management. Trainers should prioritise organising content based on its importance and relevance. This allows them to focus on concepts and allocate time, for each topic. By mastering effective time management skills trainers can deliver structured training sessions that have a lasting impact on their learners.
One crucial aspect is listening. Possessing listening skills enhances the training experience for both trainers and learners. When trainers attentively listen to learners questions and concerns they create an engaging learning environment. Similarly when learners feel heard and acknowledged they become more engaged in the learning process resulting in retention of knowledge. Demonstrating interest in what learners have to say is vital, for listening. Trainers should prioritise paying attention to the thoughts expressed by learners.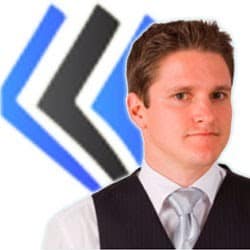 David Alssema is a Body Language Expert and Motivational Speaker. As a performer in the personal development industry in Australia he has introduced and created new ways to inspire, motivate and develop individuals.
David Alssema started his training career with companies such as Telstra and Optus Communications, and then developed Neuro-Linguistic Programming (NLP) within workplace training as principal of Paramount Training & Development.
As an author/media consultant on body language and professional development David has influenced workplaces across Australia. He contributes to Media such as The West Australian, ABC Radio, Australian Magazines and other Australia Media Sources.