Engaging in a Train the Trainer program can be compared to having a weapon, for improving your teams skills while being mindful of costs and time. This approach empowers you to enhance your teams abilities, when resources are limited resulting in a beneficial outcome.
Understanding the Essence of Train the Trainer;
At its core Train the Trainer focuses on ensuring that your educators excel. Experienced professionals acquire cutting edge knowledge novices receive guidance to become trainers and subject matter experts share their valuable insights. This combination leads to training sessions that benefit everyone involved.
The Importance of Skilled Trainers;
In todays changing landscape falling behind means becoming outdated. Competencies can quickly become obsolete like seasons fashion trends. That's where Train the Trainer courses come in—they play a role in transforming trainers into teaching virtuosos. The goal is not to ignite passion, for learning during classes but to ensure that it continues long after.
Choosing the Right Trainer;
Selecting a trainer goes beyond knowledge proficiency; it involves finding someone who possesses all the qualities and skills.
They need to be experts, in their field skilled in communicating with others and capable of understanding the dynamics of the situation. Emotional intelligence is also crucial; leadership and effectively managing peoples emotions are of importance.
Empowering Through Workshops;
These experienced trainers conduct workshops that train individuals to become trainers themselves sharing the secrets to ensuring knowledge retention in todays technology driven world. It's like equipping your team with a toolkit for learning.
The Role of Trainers;
Trainers in these programs go beyond giving out information; they create an environment that fosters learning and personal growth. It goes beyond teaching methods. Becomes the orchestration of a transformative space where new knowledge can flourish.
Beyond Trainers; Impact on Growth;
This effort is not about the trainers themselves; it also affects the trajectory of the organisation. Trainers, heroes shape the collective experience of the entire team. They are not just educators; they play a role as architects of your company's success.
The Benefits of Train the Trainer Programs;
In essence Train the Trainer programs serve as catalysts, for enhancing your teams skills and proficiency.
Not does it result in saving costs by eliminating the need, for trainers but it also provides your staff with the opportunity to learn from their co-workers. Additionally having a trainer who understands your company's values is extremely valuable. They serve as living proof that learning can lead to success stories.
Broadening Perspectives;
A skilled trainer, who has acquired an amount of knowledge 's not limited to just teaching. They have the expertise to offer services, like business consulting. Furthermore they have a team of trainers to them to having your own customised dream team.

Investing in the development of employees is an approach to achieve desired outcomes. While many companies prioritise training it is equally important to focus on training those who're responsible, for imparting knowledge. The trainers themselves. This is where "Train the Trainer" courses play a role by providing an strategic approach to enhance the capabilities of trainers. In this article we will delve into the reasons why such coursesre absolutely essential in todays workplace.
1. Ensuring Consistency
One of the advantages of Train the Trainer courses lies in establishing a training methodology. When trainers undergo this kind of training it guarantees that employees, across departments or locations receive consistent information and guidance. This consistency fosters a work environment where everyone is aligned reducing confusion and ultimately leading to increased productivity.
2. Catering to Diverse Learning Styles
People have learning preferences. Some are learners while others thrive with hands on experiences. Train the Trainer courses empower trainers with tools and techniques to adapt their teaching methods accordingly. This flexibility results in training sessions where employees feel engaged and are more likely to retain information.
3. Enhancing Communication Skills
Being a trainer requires communication skills, particularly when it comes to conveying ideas clearly and effectively Train the Trainer programs focus on enhancing communication skills, such, as listening, clear expression and effective body language. These skills not enhance the outcomes of training. Also have a positive impact on everyday interactions in the workplace.
4. Embracing Modern Teaching Approaches
As the business landscape constantly evolves so do the methods of imparting knowledge. Train the Trainer courses ensure that trainers stay updated with the teaching techniques, technologies and tools. This ensures that training sessions remain relevant and captivating by including the industry best practices.
5. Building Confidence and Motivation
Being a trainer can be quite challenging for those to this role. Train the Trainer programs provide trainers with the confidence to lead training sessions. Confidence not enhances the quality of training. Also boosts motivation levels creating a positive cycle that benefits both trainers and trainees.
6. Effectively Dealing with Challenges
In any training scenario challenges are bound to arise. From managing participants to adapting to circumstances. Train the Trainer programs equip trainers with skills to navigate these challenges smoothly ensuring that the training process remains efficient and effective.
Conclusion
In todays paced business world staying ahead of industry trends is crucial, for achieving success.
Investing in Train the Trainer courses to develop trainers is a decision that yields benefits, including consistent training, enhanced communication and a workforce that is more adaptable and motivated. By providing trainers with the skills and knowledge businesses can guarantee that their employees receive training leading to long term success.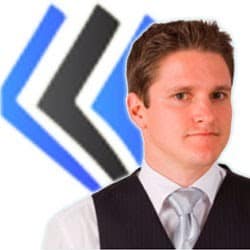 David Alssema is a Body Language Expert and Motivational Speaker. As a performer in the personal development industry in Australia he has introduced and created new ways to inspire, motivate and develop individuals.
David Alssema started his training career with companies such as Telstra and Optus Communications, and then developed Neuro-Linguistic Programming (NLP) within workplace training as principal of Paramount Training & Development.
As an author/media consultant on body language and professional development David has influenced workplaces across Australia. He contributes to Media such as The West Australian, ABC Radio, Australian Magazines and other Australia Media Sources.