Train the Trainer (TTT) Advantages and Effective Practices in Courses
Recent studies have shown that professional skills have a lifespan of just five years or maybe even less. This means that many industries constantly need to upskill and reskill their workforce. Luckily the Train the Trainer model equips instructors and trainers with the skills to provide employees with learning experiences. Interested in learning more about what Train the Trainer involves? Keep reading to discover the core concept of this approach explore its benefits and delve into practices employed in Train the Trainer programs.
What Does Train the Trainer Mean?
The Train the Trainer program focuses on training both inexperienced instructors and sometimes it is also beneficial for instructors. These courses cover proven methods for delivering training materials to groups of learners.
Purpose of Implementing a Train the Trainer Model
The objective, behind "Training the Trainer" is quite simple; it aims to train trainers and instructors themselves. These programs teach them how to deliver training materials to employees. Even subject matter experts may find value in this type of development. All having knowledge in a specific field doesn't automatically guarantee effective teaching skills. Can they effectively explain both the "what" and the "how", in a way that's meaningful and easy to understand? These programs aim to provide employees with knowledge and skills to effectively train employees in the future.

Advantages of the Train the Trainer Approach
Now lets explore the benefits of Train the Trainer programs. These initiatives empower trainers within your organisation to gain skills, instructional expertise, platform techniques and confidence. The skills acquired through train the trainer programs include thinking, which's crucial for effective teaching and learning. Trainers become skilled at understanding how to enhance retention. With this program trainers become more authoritative and engaging. They spark curiosity encourage questions and stimulate discussions. Trainers who adopt the Train the Trainer method gain an understanding of the subject matter. Furthermore they delve into learning theory and human psychology recognising that individuals learn in different ways. They learn how to adapt their approach for audiences. Qualifications and certifications earned through Train the Trainer programs indicate that these trainers are competent. It ensures that they possess the skills to deliver results in classrooms, workshops and training sessions.
Disadvantages of the Train the Trainer Approach
Typically there are no drawbacks, to a planned and executed Train the Trainer program. However challenges may arise when attempting to organise this method.
Here are some important factors to consider when implementing a Train the Trainer approach. It's crucial to assess the trainers knowledge on to understand their expertise in the subject matter and instructional skills. Trainers should have opportunities to engage in real life situations that can help them improve their skills. It's essential to observe trainers in action and provide feedback, for improvement. Building confidence should focus on addressing trainers weaknesses, problems and challenges. The training program should cover elements while also encouraging creativity, freedom and flexibility when appropriate.
Managing all these aspects might feel overwhelming. That's why it's beneficial to rely on safety consulting companies if you are training safety courses. Their experts can tailor a plan for your organisation offering up, to date research and effective training techniques for you and your employees.
In order to enhance the skills of your trainers it is important to consider the following best practices, in the Train the Trainer approach;
Individuals for training who possess relevant talents and skill sets. Encourage a culture of constructive criticism that fosters growth emphasising close observation and honest feedback. Prepare trainers for potential mistakes and encourage them to explore new approaches. Regularly track and evaluate results to help trainers understand their performance and identify areas for improvement.
If you're looking to maximise learning opportunities, let us train your trainers. With years of experience in assessing, customising, teaching and providing feedback to businesses in Australia we can position your trainers to make an impact on your organisations growth and empowerment.
Our Train the Trainer Skills Program is specifically designed to empower aspiring facilitators with competencies. Participants engage in a review of practices within their organisations while gaining valuable insights into specific requirements and strategies, for enhancing them.
In your organisation you might have experts who possess a wealth of experience, knowledge and expertise and are eager to share their insights. However if these experts lack facilitation skills the training sessions could be unproductive and waste everyones time or valuable resources.
These potential trainers need to grasp not the content itself but the effective methods and reasons, behind facilitating effectively. A skilled trainer excels, in preparation. Uses various engaging techniques to capture learners attention. This includes asking thought provoking questions, leading activities encouraging discussions promoting group collaboration and partnership incorporating role play scenarios and integrating games.
An accomplished trainer is also capable of assessing each learners progress to ensure that no one gets left behind. They maintain a pace and variety of activities that prevent participants from becoming bored or disengaged.
This Train The Trainer course equips trainers with the skills to deliver learning experiences that are not just engaging but enjoyable and highly effective. Throughout this 4 hour program you will learn training techniques that you can immediately put into practice. You will experience firsthand their impact on your audience.
In this program, our trainer will demonstrate skills that are essential, for a confident and effective teaching approach. These skills include establishing a rapport with adult learners motivating them and feeling comfortable while doing so.
Here's what you can expect to gain from participating in this program;
A comprehensive toolkit for preparation to ensure that you come across as knowledgeable and capable of handling any classroom situation.
Practical knowledge about learning styles that you can immediately apply to cater to each learner in your class. Techniques to grab your audiences attention even if teaching is new to you.
Insights into the five key elements that should be included in the opening of your training session in order to engage your audience effectively.
Understanding how to deliver immediate value by focusing on learners objectives and tasks within a shorter time frame.
Effective use of expert questioning techniques to encourage interaction, comprehension and engagement among your audience.
Powerful techniques related to body language and tone that will help you connect with your trainees and maintain that connection throughout the class.
Strategies, for incorporating humour and enjoyment into the learning process leading to retention and practical application of knowledge.
Learn a step, by step approach to confidently answer questions when you don't have all the answers.
Discover effective techniques to keep your learners engaged and manage the pace of your class catering to both faster learners.
Use a tool to assess learner comprehension providing you with confidence, in the material you've covered.
By taking part in this program you will gain the skills and confidence to deliver training sessions that ensure your learners get the most out of each session. Contact our team if you would like more information on any of our TTT courses including the one above. Our expert trainers are happy to show you all their methods and tools used to increase the learning experience.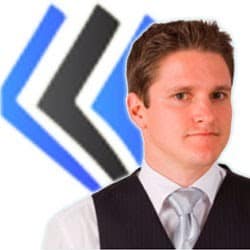 David Alssema is a Body Language Expert and Motivational Speaker. As a performer in the personal development industry in Australia he has introduced and created new ways to inspire, motivate and develop individuals.
David Alssema started his training career with companies such as Telstra and Optus Communications, and then developed Neuro-Linguistic Programming (NLP) within workplace training as principal of Paramount Training & Development.
As an author/media consultant on body language and professional development David has influenced workplaces across Australia. He contributes to Media such as The West Australian, ABC Radio, Australian Magazines and other Australia Media Sources.