Improving Team Performance and Effectiveness
What does it mean for a team to be effective and how does it relate to their performance? There are definitions of team effectiveness. One comprehensive perspective comes from Guzzo and Dickson (1996) who studied organisational teams. They suggest that team effectiveness involves not the dynamics within the team but also the outcomes they achieve which aligns with their overall performance.
Team performance is an element of team effectiveness because performing teams are those that produce exceptional results. This aligns with the criteria set by Guzzo and Dickson for measuring team effectiveness. Salas et al. (2008) further explain that team performance is the result of efforts by all members working towards shared goals using their skills as well as collective resources.
So what exactly constitutes practical team effectiveness? When we think about a team we imagine one that not achieves measurable outputs but also ensures high satisfaction among its members while maintaining long term viability as highlighted by Hackman (1987).
To effectively implement Team Development Interventions (TDIs) Lacerenza and colleagues (2018) provide some practices based on proven principles that apply to individuals, contexts and teams;
Conducting a needs analysis; Before implementing interventions gather information about the context and specific needs. Ensure that the training objectives align with the organisations goals.
Empowering leaders; Leadership training should focus on equipping leaders with intrapersonal skills that enhance teamwork effectiveness. Emphasise leadership styles that empower team members.
Evaluation and adaptation; Regular evaluation should prioritise skill based outcomes to ensure leaders acquire the necessary skills for fostering team effectiveness. Set team level. Assess team processes like communication. Maintain a training environment.
Leveraging individual competencies; Team building starts with identifying the required competencies, among team members through a needs analysis. Encourage self assessment and agreements within teams.
Safety; Effective debriefing sessions rely on assessing team readiness and creating a safe environment where team members feel comfortable expressing their views.
Hire experienced facilitators to lead the process and ensure that the focus remains on achieving performance goals and team based results.
Effective teams are not highly productive but also demonstrate teamwork processes that contribute to achieving goals. Organisations can enhance team effectiveness by implementing Team Development Interventions (TDIs) that provide leaders and team members with skills creating an environment that supports the effectiveness of individual team members.
Critical Assessment of Team Effectiveness. Performance; Solidity Rating 4
Drawing from evidence highlighting the importance of team effectiveness this report receives a Level 4 rating on a scale of 1 to 5. A Level 4 rating indicates the value placed on team effectiveness as supported by research. Moreover it underscores the efficacy of team development interventions, in strengthening team performance.
Innovative Approaches to Enhance Team Performance
Team performance serves as a factor in any companys success but boosting productivity and motivation can often be challenging. However fear not! We are here to introduce engaging methods designed to propel your team towards heights of achievement. From incorporating gamification elements to fostering communication channels we have compiled an array of strategies aimed at energising your teams performance and guiding them towards success.
Training and Development. Knowledge forms the foundation for team effectiveness and performance. Empower your team by equipping them with skills and knowledge, for their roles while also supporting their personal growth aspirations. Research consistently shows that investing in training and development leads to benefits, such, as reducing employee turnover and improving productivity. It's important to identify training needs understand what employees desire in terms of training and make time for it making sure it's a priority.
Set goals that motivate the team effectively. Of objectives focus on specific actionable tasks within each individuals control. Encourage employees to think about how they will achieve their goals and hold themselves accountable. Remember the rule; "Only set goals that you have control over." Recognise that motivation is a two way street by offering incentives that align with your teams preferences. These incentives can go beyond cash rewards. Include things like time off travel opportunities, event tickets, awards or gift cards. Make sure these incentives are tied to measurable performance improvements to truly enhance productivity.
Promote communication as the foundation of successful teamwork. Encourage one on one meetings to foster dialogue and create opportunities for anonymous feedback, through surveys or suggestion boxes. Streamline communication channels to ensure information is not lost or overlooked. When it comes to meetings it's important to make them productive. Before scheduling one ask yourself if a meeting is really necessary or if alternative communication methods can suffice. Only invite participants. Make sure to stick to an agenda. Keep the meeting duration concise. Stay focused, throughout. It's also an idea to minimise distractions like phones and laptops during the meeting. Lastly ensure that each meeting concludes with next steps.
Effective project management is crucial especially when dealing with teams that may have work methods. Implementing a project management system can help consolidate workstreams, communication channels and timelines in one place. These systems provide visibility and organisation making collaboration more streamlined and preventing information from being isolated.
Employees seek meaning in their work. It's important to establish a shared sense of purpose and vision that your entire team can rally behind. Define a culture that is driven by your teams values and behaviours. This culture should guide all aspects of your organisation from the hiring process to performance reviews.
Recognition plays a role in motivating employees. They appreciate being acknowledged for their contributions so take the time to privately recognise their achievements – this often carries weight than accolades alone. Tailor your recognition approach based on preferences to make it more meaningful.
It's essential to be flexible as an employer or team leader because your team members lead lives outside of work well. Embrace flexibility by offering options, for working hours and locations whenever technology can greatly facilitate work arrangements. Flexibility not boosts motivation. Also expands the range of talented individuals you can attract.
Giving feedback is crucial, for professional growth. Offer criticism that encourages improvement. Be confident in addressing concerns. Remain open to discussions. Additionally consider incorporating peer to peer feedback during team meetings as it can be highly beneficial.
Automation and AI can work hand in hand with workers. Evaluate tasks that can be automated to free up time for human centric responsibilities. Stay updated on advancements in AI and machine learning to ensure competitiveness.
While achieving perfection may be challenging, establishing a culture of improvement can result in progress. Set goals, measure performance invest in training encourage communication and embrace flexibility to foster an more efficient team. These small adjustments have the potential to yield improvements, over time.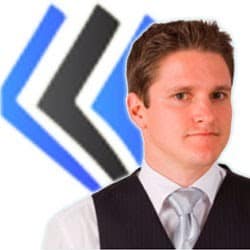 David Alssema is a Body Language Expert and Motivational Speaker. As a performer in the personal development industry in Australia he has introduced and created new ways to inspire, motivate and develop individuals.
David Alssema started his training career with companies such as Telstra and Optus Communications, and then developed Neuro-Linguistic Programming (NLP) within workplace training as principal of Paramount Training & Development.
As an author/media consultant on body language and professional development David has influenced workplaces across Australia. He contributes to Media such as The West Australian, ABC Radio, Australian Magazines and other Australia Media Sources.