Approaches, Roles and Career Prospects of Team Management
Delve into the skills required for team management and the responsibilities of a team manager. Gain insights, into career opportunities in this field and learn how to thrive in a team management profession.
What does Team Management actually mean?
The art of team management revolves around inspiring a group of employees to collaborate towards an objective. Different managerial styles yield outcomes. It is the responsibility of team managers to support, encourage and motivate their team members in positive ways. In essence team management involves employing strategies, methods and actions that bring together individuals as an unit working towards a shared goal. Many tasks require efforts from individuals; hence teams become indispensable for achieving productivity. Companies heavily rely on teams and effective team management practices to sustain their operations.
Team Management. Its Future Prospects
The realm of team management encompasses positions ranging from managers to top level executives. Effectiveness in managing teams is highly sought after by professionals across industries due to its value.
The Significance of Team Management
Collaboration can be challenging, which is why effective team management plays a role in fostering work environments. By establishing goals and providing guidance along with strategies for achieving them team managers facilitate collaboration, among employees. Managers have the responsibility of delegating tasks setting milestones and using techniques to guide their teams in the direction. Team management also plays a role, as a mediator in case of conflicts. When an outside perspective is required.
Additionally team management offers benefits, including;
Facilitating and promoting learning among team members.
Boosting productivity levels.
Decreasing employee turnover rates.
Nurturing successful teamwork dynamics.
Increasing employee satisfaction.
When it comes to team management styles managers naturally adopt approaches influenced by factors such as their temperament the needs of team members and the volume of work. Each style has its advantages and disadvantages.

Different Leadership Styles
Consultative Style; In this style managers take on the role of experts in their fields persuading their teams about the importance of objectives and ideas. This approach allows for decision making and increased productivity. May occasionally lack active participation and unanimous agreement.
Collaborative management involves an approach where executives, managers and staff work together towards professional fulfilment. This fosters a culture of communication. Is commonly seen in non profit organisations. However, it's important to strike a balance, as overreliance on collaboration can lead to challenges such as a lack of leadership and difficulties in decision making.
Another management style is democratic or participative where managers actively involve employees in decision making by listening to their ideas and integrating them into the decision making process. This approach proves effective for long term decisions that impact the company. Nevertheless it's crucial to be mindful of inefficiencies and prolonged decision making that can arise from this style.
On the hand there is authoritative management, which involves managers with a clear vision and focused goals making all the decisions that their team must follow. This style proves efficient during times of crises. When quick decisions are required. However, it's important for managers to be aware that this approach may result in employees feeling micromanaged.
Overall each management style has its strengths and considerations to keep in mind. By understanding these approaches and using them based on the situation, at hand organisations can achieve optimal outcomes while maintaining employee satisfaction. Transformational leadership is characterised by a focus, on motivation, encouragement and innovation. Managers inspire their employees to achieve goals and involve them in decision making processes. While this approach promotes creativity and adaptability it can sometimes result in employee burnout. A lack of concentration due to changes.
The laissez faire management style gives managers the freedom to communicate expectations and goals while allowing employees the autonomy to make decisions. This fosters independence among employees. There may be instances where they feel neglected or lack proper guidance.
Roles and responsibilities of a management team involve establishing guidelines, goals, checkpoints and objectives to enhance productivity while providing support and motivation. Their main objective is to manage both people and processes by acknowledging employee needs implementing guidelines and setting timelines. The management team strives for a balance, between these elements as they work towards achieving a shared goal.
Some of the tasks involved in team management may include;
Defining team objectives or goals.
Providing guidance, training or advice, to team members.
Resolving conflicts between team members.
Motivating and inspiring team members.
Supporting the growth of employees.
Handling recruitment and termination processes.
Promoting communication within the team.
Managing teams that work remotely.
Implementing technology solutions effectively
When it comes to team management, a combination of technical and interpersonal skills is essential. Being able to manage groups of people requires adaptability, flexibility and strong communication skills. It's important to understand the dynamics within your teams and make adjustments based on their characteristics and your companys goals. Some key skills for team management include;
Technical Skills; Efficiency in project management tools/software. Data analysis capabilities. Industry knowledge (marketing, product development).
Workplace Skills; Communication abilities. Organisational skills. Flexibility in adapting to changing circumstances. Leadership qualities. Interpersonal skills.
To develop project management skills one can gain experience by taking on responsibilities at work or seeking volunteer opportunities, in their community. Many individuals already have these skills from organising professional initiatives so highlighting experiences can be valuable when applying for project management positions. Highlighting your project management skills on your resume is crucial. Provide details, about the scope of your projects the team sizes involved and the positive outcomes you achieved. Make sure to include these skills in a Skills" section even if you haven't personally led a project but have contributed to its planning or execution.
To learn more about the different leadership styles, or how to manage a team effectively, contact us for more information on the services we can provide to you and your team. We can provide 1 on 1 coaching for leaders, or team training events that can be tailored to suit your organisational needs.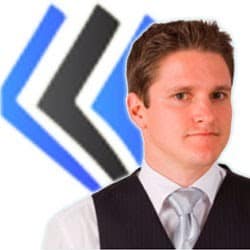 David Alssema is a Body Language Expert and Motivational Speaker. As a performer in the personal development industry in Australia he has introduced and created new ways to inspire, motivate and develop individuals.
David Alssema started his training career with companies such as Telstra and Optus Communications, and then developed Neuro-Linguistic Programming (NLP) within workplace training as principal of Paramount Training & Development.
As an author/media consultant on body language and professional development David has influenced workplaces across Australia. He contributes to Media such as The West Australian, ABC Radio, Australian Magazines and other Australia Media Sources.